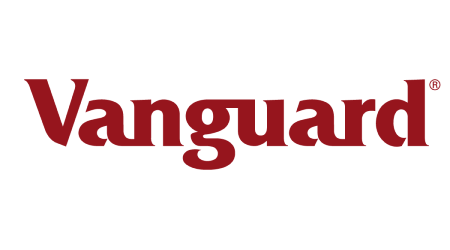 Vanguard offers no-commission ETFs and mutual funds. This private, investor-owned brokerage specializes in low expense ratios. For example, its mutual funds expense ratios averaged 0.10%, which is head and shoulders lower than the industry's average of 0.63% in 2019.
As a result, Vanguard's low-cost investment options and limited research tools make it a better option for long-term investors over active traders.
Both Fidelity and Vanguard offer financial coaching, but only Vanguard helps you minimize your tax responsibility and charges a lower advisory fee of 0.3% to Fidelity's 0.5%. Vanguard customers with high account balances of at least $50,000 unlock its Personal Advisor Services, connecting you with an investment advisor to create a financial plan that works best for you. Your fiduciary advisor can also offer financial advice and tax-minimization strategies, including tax-loss harvesting.
| | |
| --- | --- |
| Account types | Brokerage, Retirement |
| Annual fee | 0.3% |
| Available asset types | Stocks, Options, Mutual funds, ETFs |