Alternatives to Fidelity
If you're looking for a broker similar to Fidelity, here are some platforms to consider.
Our pick to buy stocks: SoFi Invest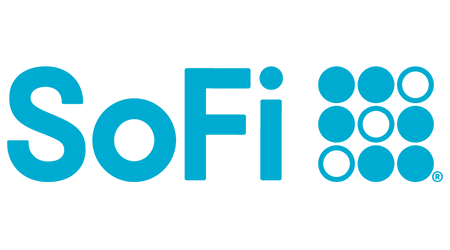 $0 commissions on stocks
Robo advisor with no management fees
Beginner-friendly platform
Go to site
Fidelity offers no expense-ratio index funds and robust research tools to appeal to a variety of investors. But if its high fees turn you off, consider these five companies like Fidelity.
Brokerages like Fidelity
These trading platforms are some of Fidelity's closest competitors.
Vanguard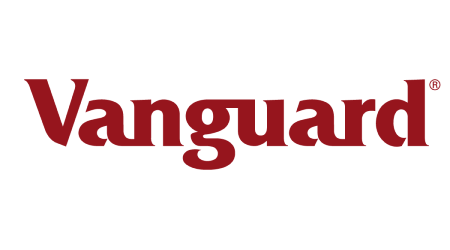 Vanguard offers no-commission ETFs and mutual funds. This private, investor-owned brokerage specializes in low expense ratios. For example, its mutual funds expense ratios averaged 0.10%, which is head and shoulders lower than the industry's average of 0.63% in 2019.
As a result, Vanguard's low-cost investment options and limited research tools make it a better option for long-term investors over active traders.
Both Fidelity and Vanguard offer financial coaching, but only Vanguard helps you minimize your tax responsibility and charges a lower advisory fee of 0.3% to Fidelity's 0.5%. Vanguard customers with high account balances of at least $50,000 unlock its Personal Advisor Services, connecting you with an investment advisor to create a financial plan that works best for you. Your fiduciary advisor can also offer financial advice and tax-minimization strategies, including tax-loss harvesting.
| | |
| --- | --- |
| Account types | Brokerage, Retirement |
| Annual fee | $20 per year |
| Option trade fee | $1 |
| Asset types | Stocks, Options, Mutual funds, ETFs |
TD Ameritrade
TD Ameritrade is an online brokerage platform with a variety of tradable securities, including futures and forex, which Fidelity doesn't offer. You can also trade a handful of international stocks over-the-counter, but unlike its competitor, you won't get direct access to foreign markets.
Instead, TD Ameritrade edges out Fidelity with its user-friendly platform that's robust enough for active and advanced traders. Its sophisticated charting tools have over 400 technical studies, and you can access a wealth of economic data from the US and global economies.
Account types
Brokerage, Retirement, Education, Custodial, Specialty
Option trade fee
$0 + $0.65/contract,
or $25 broker-assisted
Asset types
Stocks, Bonds, Options, Mutual funds, ETFs, Currencies, CDs, Futures, Forex
E-Trade
Like most brokers, E-Trade offers commission-free trades for stocks, ETFs and options. E-Trade sets itself apart from Fidelity by offering futures and specialized research tools for options. Its Power E-Trade platform provides sophisticated analysis to help evaluate the potential risks and benefits of an options trade, such as theoretical probabilities.
And since E-Trade doesn't have a minimum deposit to open, minimum balance or inactivity fee, active and casual traders don't need to worry about account charges.
Account types
Brokerage, Retirement, Robo-Advisor
Annual fee
0.3%
Option trade fee
$0 + $0.65/contract,
or $25 if it is a broker-assisted trade
Asset types
Stocks, Bonds, Mutual funds, ETFs
Robinhood
Robinhood made its debut as a sleek, no-frills, user-friendly platform that offers free trades. But now that most brokers have hopped on the commission-free bandwagon, Robinhood sets itself apart by allowing you to buy cryptocurrency directly and doesn't charge a fee for options contracts. And its instant deposits mean you can start trading immediately.
| | |
| --- | --- |
| Account types | Brokerage |
| Annual fee | 0% |
| Option trade fee | $0 |
| Asset types | Stocks, Options, ETFs, Cryptocurrency |
Charles Schwab
Charles Schwab is an online broker that offers proprietary research tools that give Fidelity a run for its money. You'll access independent reports and analysis from providers like Morningstar, advanced charting tools and proprietary Schwab equity ratings.
While both Schwab and Fidelity offer commission-free online trades, Schwab charges $25 for broker-assisted trades — a steal compared to Fidelity's fee of $32.95. But what makes Charles Schwab one of the top companies like Fidelity, but better, is its variety of investment options, including futures and international stocks. And if you prefer some guided investment assistance, Charles Schwab doesn't charge a robo-advisor fee — but your portfolio must have a minimum balance of $5,000.
Account types
Brokerage, Retirement
Option trade fee
$0 + $0.65/contract,
or $25 if it is a broker-assisted trade
Asset types
Stocks, Bonds, Options, Mutual funds, ETFs
Pros and cons of Fidelity
Check out what makes Fidelity a powerful trading platform and a few reasons why you might consider alternatives to Fidelity.
Pros
Mutual fund options include zero minimum investment and zero expense ratios
Intuitive and customizable platform
Robust research
24/7 customer service
Cons
High robo-advisor advisory fee
High broker-assisted fee
No futures, forex or cryptocurrency
How to transfer your brokerage account
If you're changing brokers, you'll need to transfer your funds. The process may vary depending on the platform you're currently using and the brokerage you're going to. Fidelity doesn't charge a fee to transfer funds to another account and close your current one. Fidelity uses the Automated Customer Account Transfer Service (ACATS) to transfer your funds. You'll need to:
Fill out a transfer initiation request with your new broker.
Your new broker contacts your current broker to request your account assets.
Your current broker processes your request.
Your old broker deposits funds between five to 14 business days.
Note: Your new broker may not accept proprietary mutual funds or ETFs from your old broker.
Compare trading platforms
*Signup bonus information updated weekly.
Disclaimer: The value of any investment can go up or down depending on news, trends and market conditions. We are not investment advisers, so do your own due diligence to understand the risks before you invest.