Finder is committed to editorial independence. While we receive compensation when you click links to partners, they do not influence our content.
Find out how to borrow money fast
3 options for getting money as soon as the same business day.
Editor's choice: OppLoans Installment Loans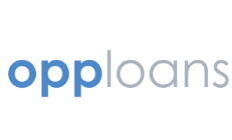 Easy online application
Quick approval
Long repayment terms
See my rate
Have an emergency and not sure how you'll cover the cost? You have a few options when you need to borrow money fast — from credit card cash advances to loans from an online lender or local financial institution.
3 ways to borrow money fast
Credit card cash advances
A credit card cash advance is a cash loan you take out through your credit card. You can get an advance the same day by visiting a bank, withdrawing from an ATM or having it deposited in your checking account. The amount you can borrow is usually a percentage of your credit limit. You pay it back plus interest and a cash advance fee, which is either a fixed fee or percentage of the amount you borrow.
This could be a good option if you need help covering expenses during the coronavirus outbreak. The minimum monthly payments give you more flexibility on when you pay it back. And it typically has lower rates than short-term loans. But you need to already have a credit card with a high enough credit limit.
Short-term loans
An online short-term loan, also known as a payday loan, is a lending option that gives you access to money quickly and typically comes with a brief repayment period. Online short-term loans have more lenient requirements than a traditional loan, but they tend to come with much higher interest rates.
One way to minimize how much a short-term loan will cost is to only borrow the amount of money you need to cover your expenses and to choose the shortest repayment period you can afford. Borrowing a smaller amount of money and paying it back quickly can help you avoid overspending and needing to take out another loan after paying off the first.
Find a short-term loan
Personal loans
A personal loan is a form of credit offered by many lenders and financial institutions. They generally come with lower interest rates and higher maximum amounts than a credit card cash advance or short-term loan.
Many online lenders can get you money as soon as the next business day after approval.
The eligibility criteria for personal loans is usually a bit more strict, requiring good to excellent credit and a regular income. However, there are options available for borrowers with bad credit as well.
Where to get bad-credit personal loans
Options for borrowing online
You can turn to an online lender for a variety of different loan products, including:
Online short-term loans. Some lenders offer same day or even instant approval online. Your repayment terms will vary depending on the lender and your state, but it could be as short as one week.
Online auto title loans. If you own a car, you can use its title to get an online loan. You maintain full use of the car while paying the loan off. However, you risk having your car repossessed if you default.
Online personal loans. You can apply online for a personal loan through many lenders. Be sure to check the eligibility criteria to make sure you qualify before filling out the application.
How can I compare online loans?
When trying to find the right loan, the following features can help narrow down your search:
Interest rates and fees. This is one of the primary features you should look for when comparing online loans, especially if they are short-term loans. States have different caps for APR rates and fees so ensure the lender is operating within those restrictions.
Application and turnaround time. How long does it take to apply and how quickly will you receive your loan? If you need funds deposited in your account by the next day, a lender that takes three won't be the best for you.
Eligibility. Lenders have different eligibility criteria, and some being more flexible than others. Check to see if you meet the eligibility criteria before applying.
What are the benefits and drawbacks of borrowing money online?
Benefits
Compare a range of options. Many lenders operate online. And online comparisons can be much easier than driving to separate lender locations and getting cost estimates in person, or trying to get a customer service representative over the phone.
Easy applications. Once you find the loan you want to apply for, you can complete and submit your application in a few minutes — no faxing or mailing required.
Receive the loan directly into your account. When you apply for a loan online, the money is sent directly to your checking account. Some lenders also give you the option of picking up your loan in-store or having the money deposited onto a prepaid debit card.
Drawbacks
High fees. Expect to see high interest rates when it comes to short-term loans — which typically end up costing you double or triple the amount you borrow. While rates may be better with personal loan providers, you may face an origination fee of 1% to 3% of your loan amount.
Disreputable lenders. There are predatory lenders who work to capture you in a spiral of debt. Be careful who you borrow from and always check that they are operating legally.
Short repayment terms. If you decide a payday loan is the best option for you, make sure you have the ability to repay it on the due date. A late or missed payment can end up costing you quite a lot in the form of extra charges.
What you need to borrow money online
When you find a lender to apply with, click "Go to Site" to submit your online application. You'll need some of the following details on hand:
Personal. Your name, date of birth, Social Security number and other contact information.
Financial. Your income, employment details or government benefits.
Banking. Details of your checking account and your bank's routing number may be required.
Alternatives to borrowing from a lender
If you're worried you won't qualify for a loan or just want to find a way to get cash without it affecting your credit, there are alternatives.
Look into picking up side work, borrowing money from a friend or simply requesting more time to repay your debts. These will help you avoid costly interest rates and the potential spiral of debt some people get into with short-term loans.
Alternative
What you can do
Ask for more time
If you have a bill and you know you're not going to be able to pay on time, give the company a call and ask for an extension. You'll be surprised that many companies will work with you to come up with a repayment time frame that works for both parties.

If you can't pay the bill at all, you may have less negotiating power. You can try asking to speak with a repayment representative and see if they can waive the late fees, give you more time or even work out a more flexible repayment schedule.

Ask your family or a friend
Ask your family or a good friend to lend you some money. They may be willing to offer you a cash loan with no interest. But make sure you agree to repayment terms. Nothing can kill a great relationship like never repaying borrowed money.
Ask your employer
Some employers may give you an advance on your wages, and some big companies have employee loan assistance programs. If you open up a discussion with your manager around this, you might even be able to discuss ways in which you can earn some more money with the company.

Have you been doing such a good job you could get a bonus? Take a moment and think about any ways you could quickly earn some more money with your employer because they already trust you and they can pay you quickly.

Sell something
What could you sell today that will give you some money? Some examples are: baseball cards, stamps, rare coins, an old cell phone or an old stereo.

Look around your house and try to find something you don't use but has value. You could quickly put it on Craigslist or a local reselling app and get some quick cash.

Do some side gigs
Check the "gigs" category on Craigslist for some quick cash jobs. This could include: writing, manual labor, event coordination, creative or design work, database work, pet sitting or even housesitting.

Tips: If you want quick cash, avoid listings that say "great experience" or "ideal for exposure", these jobs are typically unpaid and just for people trying to get their foot in the door in a specific industry. Also try find a few similar gigs and compare compensation so that you can get the most money for your time.
Even more alternatives to borrowing a payday loan
What determines how much my loan costs?
Your interest rate and loan term determines how much you pay for your loan in the short and long run. Lenders typically determine your interest rate based on your credit score and income compared to your debt — the better your credit score, the lower your interest rate, though it varies by the type of loan you take out. A longer loan term makes for smaller monthly repayments, though you'll end up paying more in the long run.
Payday loans are regulated at a state level, so the cost will also depend on where you're borrowing from. States that regulate short-term loans have restrictions on interest, fees, terms and the amount you can borrow.
Find out the regulations for your state
Payday loans are banned in my state. Can I still apply online?
While every state regulates payday loans to a different degree, some states have banned lenders issuing them altogether. If the state you reside has banned payday loans, then you can't apply for them online.
You can, however, apply for a loan if it falls outside of the definition of a payday loan, such as an installment loan or auto title loan. Installment loans are similar to payday loans except you pay the loan off over a longer period, while auto title loans are secured against your car.
Compare installment loans vs. auto title loans
Are payday loans available in my state?
Frequently asked questions
More guides on Finder