Finder is committed to editorial independence. While we receive compensation when you click links to partners, they do not influence our opinions or reviews. Learn how we make money.
Get a loan without a bank account
Compare lenders that don't require a checking account.
Editor's choice: Max Cash Title Loans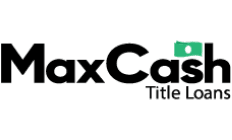 No bank account required
No prepayment penalty
Bad credit OK
Apply now
Without a checking or savings account, your loan options may come up short. But alternative services could be a way for you to bridge a financial gap without the need for your local bank.
6 options for getting a loan without a bank account
Without a bank account you're generally limited to short-term loans. Auto title and pawn loans typically require collateral, while other options don't.
Top 6 picks for no-bank-account loans
| Lender | Loan type | How it works | Eligibility | Cost | |
| --- | --- | --- | --- | --- | --- |
| BTCPOP | Bitcoin loan | Create an account to post a listing for a peer-to-peer personal loan. Investors then chip in to fund your loan. | Required information: name, email address, ID verification. | 15% (As low as) APR | |
| Moneytree | Payday loan | Visit a branch to complete a short application. | Must live in ID, NV or WA with verifiable income, an address and phone number. | $16.50 per $100 borrowed in Idaho and Nevada. In Washington, it's $15 per $100 borrowed up to $500 and $10 for each $100 above $500. | Read review |
| Axos Bank | Personal loan | Complete an online application | Credit score of 680+, DTI 45% or under, savings account that accepts Fedwire transfers | 6.5% to 25% APR, including a 5% origination fee | Read review |
| Regional Finance | Personal loan | Prequalify online, then pick up approved funds at a local branch. | Live in a state serviced by Regional Finance, have a credit score of at least 550, be a US citizen or permanent resident, be at least 18 years old. | Varies by state. Loans are secured by personal collateral to keep costs low. | Read review |
| Capital Good Fund | CDFI loan | Apply online for $300– $2,000 and receive your funds on an ACH-capable prepaid debit card. | Rhode Island, Massachusetts, Delaware or Florida resident, regular source of income, no current bankruptcies, unpaid child support or mortgages. | 10% to 24%, depending on the loan type. No fees. | Read review |
| Dollar Loan Center | Installment loan | Apply for $100 to $5,000 online which you repay over 15 months. Get your money in cash. | Over 18, no open bankruptcies, regular income, access to Nevada or Utah. | Varies by state | Read review |
Can I really get a loan with no bank account?
Yes. But it will likely cost you more than the average personal loan. That's because many of your options fall into the category of short-term loans. These loans come by many names: payday, auto title, pawn, debit card and signature loans. What makes them expensive are fees and APRs that can top out at 700% or more.
A checking account, however, opens the doors to stronger lenders and could help you potentially qualify for competitive rates, if you have good credit.
Compare more loans that don't require a bank account
4 questions to ask to find the right loan option
There's no one "best" loan out there. Answer these questions to find out where you might want to start looking.
Browse your loan options by loan type
Title loans
This short-term loan option allows people who might not meet personal loan requirements to borrow against the value of their car. You can often take out 25% to 50% of your car's value, though it's possible to find loans for up to 90% of its resale price. Some lenders don't require a bank account if you apply in person.
With a title loan, you put your car's title up for collateral, rather than the vehicle itself. This means you're able to drive it around while you're repaying your loan.
If you aren't able to pay it back, however, you'll lose ownership of your car. This is a real risk: A May 2016 Consumer Financial Protection Bureau study found that a fifth of all title loans ended in repossession — and a third ended in default.
Collateral makes you less of a risk to your lender, which often means stronger rates than you'd find with a payday loan. But these loans are still expensive and face state regulations.
Like with payday loans, consider calling ahead to make sure you can qualify without a bank account.
Find an auto title loan in your state
General eligibility. You must be a US citizen or permanent resident who's at least 18 years old and possesses a car title in your name. You must also prove regular income.
Maximum loan. Typically 50% of your car's value.
Typical APR. Can be around 200%.
How to apply. Take your car's title to your lender and complete a quick form. You'll need to drive in your car for an appraisal before you can collect your loan in cash, as a check or by money order.
How long it takes. As little as one day.
Pawn loans
Rather than sell and buy back your personal items, some pawn shops let you put up your valuables for collateral on a loan. With a pawn loan, you borrow a percentage of your item's resale value — typically 25% to 60% — repaying it in cash, after which your items are returned.
Rates tend to be high, though they're negotiable, and depend on your state's laws and your relationship with the shop. Typically, you have a few months to pay it off.
How pawn shop loans really work
General eligibility. You must be at least 18 years old and own an item of high resale value, like jewelry or electronics.
Maximum loan. Around 60% of your item's value.
Typical APR. Varies widely by state, though it's often less expensive than a payday or title loan.
How to apply. Get your item appraised online, and take your item and appraisal to the pawn shop. Complete a quick form to get your cash, along with a ticket to reclaim your item after repaying your loan.
How long it takes. Typically no more than one day.
Debit card loans
By definition, these loans don't involve sending cash to a bank account. Instead, your lender loads your funds onto a prepaid debit card in your name, which you can pick up at a store or receive by mail. You'll need proof of a bank account to qualify though. The convenience here is that you don't have to have funds deposited or withdrawn from your bank account if you don't want to.
These cards can encourage repeat borrowing, offering an easy way to sign up for future loans. Some even allow you to earn rewards like you would with a credit card.
Most lenders offering debit card loans are payday lenders, meaning that the same payday restrictions apply. If you're applying online especially, call ahead to make sure your lender legally operates in your state.
Compare loans that can be loaded onto a debit card
General eligibility. You must be a US citizen or permanent resident who's at least 18 years old and can prove regular income.
Maximum loan. Varies by lender and financial situation.
Typical APR. Can be 200% to 700% or more.
How to apply. Complete an application online or in a store.
How long it takes. As little as one day.
Bitcoin loans
If you don't have a bank account, another option might be to repay a term loan entirely in bitcoin, thanks to lending platforms like Btcpop. Here, investors fund your loan and collect on repayments, rather than a bank or online lender.
Already an expert in crypto? You'll understand the risks better than someone who's new to the game. Otherwise, this borrowing option might not be for you.
Why not? For one, bitcoin is not a stable currency. Its value changes by the minute, and the federal government treats it as a type of security, like stocks or bonds. It's impossible to predict how much your coin will be worth tomorrow, let alone when your loan is due.
Bitcoin is also in a regulatory gray area in the US. To make things even more complicated, most bitcoin lenders are headquartered abroad. Fewer restrictions can allow lenders free reign to practices that are illegal in the US, leaving you vulnerable to scams.
How borrowing in bitcoin works
General eligibility. You must own verifiable ID.
Maximum loan. Varies by lender.
Typical APR. Varies by lender.
How to apply. Set up a Btcpop profile, post a request for funding and wait for investors.
How long it takes. As little as one day.
Payday loans
"Payday loans" have become a catch-all phrase for any short-term loan that doesn't require collateral. These loans are designed for people who can't qualify for a personal loan due to bad credit or a missing eligibility requirement — like a bank account.
If you apply in person, some lenders let you pick up and repay your funds in cash or by money transfer.
Knowing which payday loan you should apply for depends on how much money you need. If you need more than $1,000, a traditional payday loan might be the way to go — you pay it back in full the next time you get paid plus a fixed fee.
Payday loans aren't legal in every state. Even if they are, each state — and sometimes each city — has its own regulations that might prevent lenders from offering no-bank-account loans.
Confirm your state's rules and find lenders through our payday loans directory.
General eligibility. You must be a US citizen or permanent resident who's at least 18 years old and living in a state where payday loans are legal. You must also prove regular income, with some lenders restricting how much of your income can come from benefits. Others require a bank account.
Maximum loan. Typically up to $500 for traditional payday loans.
Typical APR. Often 200% to 700%, depending on the lender.
How to apply. Go in person to the payday lender, complete a quick form and get your loan in cash or by money transfer.
How long it takes. As little as one day.
CDFI loans
Some Community Development Financial Institutions (CDFIs) offer payday loan alternatives that don't require a bank account. For example, the Rhode Island-based Capital Good Fund allows borrowers to have loans loaded on a prepaid debit card. CDFIs are nonprofits with a mission to serve economically disadvantaged areas, so you might be able to find an affordable loan than a title or payday loan.
The downside is they can be hard to find and might take longer than a more expensive lender. Since these are local institutions, most only serve a handful of states — if at all — so you'll have to look nearby. But if you have the time, the savings could be worth the extra work.
General eligibility. Live in an eligible state, steady income (employment not necessary), debit card that can receive bank transfers.
Maximum loan. Up to $2,000.
Typical APR. 10% to 30%.
How to apply. Find a CDFI near you and apply online or in-person.
How long it takes. Typically a few business days.
What are my options if I want to get a bank account?
If you don't qualify for a checking account at your local bank — or just don't want to pay their fees to open one — you have alternatives.
No-fee checking account
A 100% free checking account is rare — typically, withdrawing money overseas or replacing a credit card can still cost you. But some banks offer checking accounts with no monthly, ATM or even overdraft fees. It's even possible to find a bank that doesn't charge a fee for international money transfers.
Because each bank has its own requirements, make sure that you're eligible for such an account. You might need to meet a minimum income or opening deposit — though that can be as low as $5 at a credit union.
Compare checking account offers
Savings accounts
Some lenders are willing to work with borrowers who have only a savings account, as long as it can accept your disbursed funds. You generally won't have to meet as many requirements or pay monthly fees. In fact, you could earn a small amount of interest on the funds you keep there.
Having a savings account opens up your borrowing options slightly. But regular withdrawals might also come with fees, making it difficult for you to use it as a checking account.
Find a savings account that's right for you
4 steps to get a bank account
You may have avoided getting a bank account because banks can charge high fees and it can be difficult to manage if you're living paycheck to paycheck. But you can actually save money if you find the right bank. A bank account can open you up to better loan options with lower APR and fees. It also can help you manage your monthly bills and make payments easier.
Before you open an account, assess your needs to see which bank works best for you. Some offer no monthly fees or minimum balance, while others are good for travel offering free international ATM withdrawals. Explore your options before you decide on a bank account.
If you find a bank account that's right for you, follow the steps to opening an account:
1. Gather your documents
ID. Social Security card, drivers licence, passport or birth certificate is acceptable.
Proof of address. Lease or utility bill with your name on it.
Deposit. This will vary by bank, but you'll need somewhere between $25 and $100 to open an account.
For opening an account online you'll need to scan any documents and make the deposit using a debit or credit card or make a transfer from another account.
2. Fill out the application
Whether online or in person, you're required to fill out an application. In order to approve your account, the bank runs a credit check, checking on your banking history. If you're approved you'll be given your account and routing number along with other account information.
3. Read the fine print
Remember that opening a bank account is allowing someone else to care for your money — so be sure you understand the bank's policies and fees. Read through any paperwork looking for extra fees and when your funds are available for withdrawal.
4. Manage your account
Once you make your initial deposit, register for direct deposit, autopay and keep up with what you spend so you don't overdraw your account. Most banks have online accounts or apps where you can check your balance, pay bills and more.
Why Americans don't have a bank account
If you don't have a bank account, you're not alone — though you're part of an exclusive club. According to the FDIC, only 0.7% of Americans live in households where nobody has a bank account.
Underbanking, however, is more common: Nearly 20% of Americans have a bank account but also rely on other financial products like money orders, check cashing or payday loans.
Top 10 reasons Americans don't have a bank account
Not enough money to keep an account: 37.8%
Lack of trust in banks: 10.9%
Other: 10.3%
Fees too high: 9.4%
Low credit, lack of ID or problems with past accounts: 5.7%
Privacy concerns: 3.4%
Bad hours: 3.3%
No nearby branches: 2%
Unpredictable fees: 1.9%
Bank doesn't offer the right services: 1.3%
According to the 2015 FDIC household survey.
Bottom line
It's possible to get a loan without a checking account. Your main options are auto title loans, pawn shop loans and bitcoin loans.
But you might want to reconsider your bank account options before you apply. Most competitive lenders require borrowers to have an active checking account to verify your finances and have a place for deposits and repayments.
Frequently asked questions
Image source: Shutterstock
Before you visit LoanMart…
You must live in Alabama, Arizona, Illinois, Missouri, New Mexico, South Carolina or Utah to get a title loan through LoanMart. If you don't live in one of those states, explore other loan options.
LoanMart title loans are not available in California.