Finder is committed to editorial independence. While we receive compensation when you click links to partners, they do not influence our content.
Top beauty tips for women in 2021
The buzz on makeup and beauty that you won't want to miss.
So we've put together a list of our best tips for taking care of yourself, no matter what time of year it is. And since some things never change, we've also compiled a list of the best beauty advice to follow year round. These beauty resolutions just might change your life.
Latest beauty tips in 2020
Embrace the brand new decade with our fave beauty tips and tricks of the year:
Face oil. This is one beauty trend that's here to stay. From argan to grapeseed, almond, jojoba, rosehip oil and more, facial oil can actually help balance your skin's oil production and soothe troublesome redness.
Pretty hair clips. Layering hair clips — preferably bejeweled or in bright, happy colors — is a major hair trend. You can accessorize a ponytail with pretty hair clips or give your hair a dramatic part and sweep half of it to the side.
Layered serums. We got this one from TikTok. Using multiple serums on your skin before bed can target multiple skin concerns all at once, and may not be as irritating as you think.
Clean, green and cruelty-free. That's right, we care about the ingredients that go into our beauty goodies, and how they're made. We especially love U Beauty, which uses green manufacturing to develop non-GMO products that are vegan — and never tested on animals.
Glitter. Let's just say 2020 needs all the sparkle it can get. Try shimmery eyeshadow to dip your toe into this trend, or go all-out with wearable rhinestones to really make a statement.
Lip gloss. If lip gloss screams "early 2000s" to you, that's a good thing. This turn-of-the-century trend is back in a big way — though whether or not it tastes like watermelon is up to you.
Over-the-top nails. Stave off the pandemic blues with a manicure that makes you smile. Our best DIY beauty tip for this trend? Embrace press-on nails for a ready-made mani.
Seasonal beauty tips:
Top 5 beauty resolutions to keep year-round
1. Take off your makeup … every. single. night.
The reality is that if you don't remove your makeup at night, it won't look as good when you put it on.
Sleeping with makeup on is terrible for your skin and eyes. It's a thousand times more difficult to apply foundation to broken out, dried out skin and putting mascara on eyelashes that are falling out from exhaustion isn't a good look.
Plus, sleeping with makeup on means that greasy foundation builds up on your pillowcase, leading to even more breakouts. No thanks.
If you're too tired at night, the Sephora Collection sells remover wipes in refreshing scents like rose and green tea at a super affordable price. Your skin will thank you, we promise.
2. Wash your makeup brushes at least once a month.
This DIY beauty tip is one of our least favorite things to do, but every time we do it we're reminded just how important it is. When you wash your brushes, you'll see just how dirty they really are because of all the gunk that will come out of them.
Foundation, eyeshadow, powder and other products build up on our brushes along with the oils in our skin, which means it's essential to wash them for sanitary reasons and to prevent breakouts.
Try Cinema Secrets brush cleaning formula for an easy and efficient way to get your brushes spic and span.
Shop Cinema Secrets cleaning solution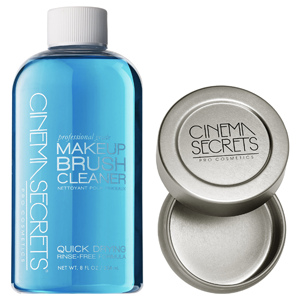 3. Quit overwashing your hair.
You probably definitely don't need to be washing your hair every single day. This over-shampooing habit is simultaneously drying your hair out and making it more oily. It will be difficult at first, but let your hair rebuild its natural oils and structures, and we promise you that you'll have happier hair.
Instead of washing your hair with a cheap shampoo every day, the goal should be to wash your hair with a high-quality shampoo that does something positive for your hair once a week. Whatever that is, less is definitely more. You'll find that your hair is shinier and happier when you start shampooing less.
Shop TIGI shampoos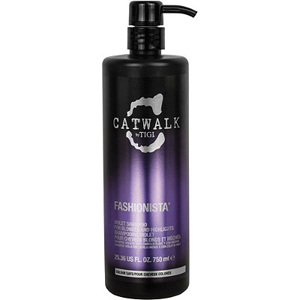 4. Drink your water.
We all know how important it is to drink water, but not enough of us commit to hydrating our bodies. Good hydration is essential to maintaining beautiful, glowing skin and soft, glossy hair.
So even though we know you've been told over and over to drink water … we'll say it again for the people in the back.
5. Get enough sleep.
Nobody looks good when they're tired. Even models, some of the most beautiful people in the world, always make sure to get enough rest the night before a shoot. That's because dull, tired skin, dark circles and eyebags just aren't a killer look for anybody.
We know it's not always possible to get eight hours of sleep every night, so we'd recommend that you try to average eight hours of sleep per night over the course of a week. Sleep in for a few hours Saturday morning if you only slept for six hours on Thursday night. Love yourself — it's important.
Back to top
Spring beauty tips
1. Beat allergy eyes.
Spring is a tough time for eye makeup once allergies hit. Sneezes and watery eyes can ruin even the most perfectly executed cateye. We'd recommend buying a waterproof mascara and investing in a high-quality smudge-proof liner, like Kat Von D's tattoo liner (that stuff isn't going anywhere).
If you're still having issues with runny makeup, try going for a look with mascara only on your top lashes. It will make your eyes appear wide and youthful and prevent some degree of mascara runs and clumps.
2. Spring is for serums.
The world sprouts back to life in the spring, and you should help your face do the same. Identify what's bothering you most about your skin and pick up a serum to help counteract the problem. You can use serums throughout your beauty routine to pamper your skin. Trust us, you'll feel posh and proactive.
You can buy concentrated serums individually or in a blended formula to simplify your routine. We like U Beauty's Resurfacing Compound, which delivers a supercharged shot of peptides, antioxidants, AHAs, hydraulic avid, vitamins C and E, retinol and more straight to your skin.
Shop U Beauty
3. Get some highlights.
If you're someone who likes to occasionally lighten your hair, spring is the perfect time to do it. Get a light set of highlights in the spring then let the sun naturally lighten your hair in the summer to avoid damaging your hair and save money.
4. Make a habit of moving.
Maybe your New Year's resolution didn't work out earlier in the year. Don't worry, spring is the perfect time to start the New Year for real. Whether you start walking to work every day or join a volleyball team, getting in the habit of being active will serve you well in the upcoming warm months.
5. Start using a lip scrub.
We exfoliate our legs and our faces, why not our lips? Get rid of last winter's grimey stuff with a pretty and easy-to-use lip scrub like this one. If you're feeling extra ambitious, you could even try making your own.
Back to top
Summer beauty tips
1. Greet bikini season with booty love
You've got to try Anese's butt scrub, That Booty Tho, to get your behind ready for swimsuit season. It will buff away cellulite and help prevent any unfortunate butt zits. Girls across America swear by this stuff, and there's a reason why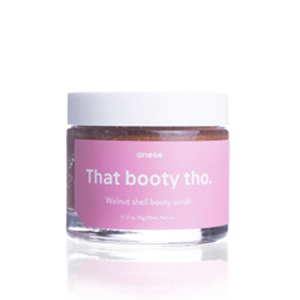 2. Dry your clothes outside
Drying your garments the old-fashioned way gives your skin a break from dryer sheets, which can cause itching and drying. Plus, sun-dried clothes smell amazing and it's better for the environment.
3. Try a braid
Summer is a time when we tend to wear a lot of ponytails, but this can be tough on our hair because of the way the elastic pulls and breaks off weak pieces. Try wearing your hair in a loose braid sometimes to keep cool and give your hair a break.
4. Wear your sunscreen
No excuses, ladies. Make sure you slather up with the best sunscreen for your skin every time you go outside. Your skin will appreciate it and skin cancer is no laughing matter.
5. Ditch the heavy foundation
In the summer, the combination of heavy foundations and sweat can seriously clog up your pores and cause unfortunate breakouts. Summer is a great time to experiment with putting your most confident face forward by wearing a BB cream or a light powder instead of a full face of makeup.
Back to top
Fall beauty tips
1. Get a haircut.
Some of us only get a haircut once a year (guilty). If that's you (or even if it's not), fall is the perfect time to ditch summer's well-loved and dried locks for a healthier, shorter look. Don't fret, it'll grow back.
2. Go through your closet.
Figure out which summer clothes you still love for warm fall days and which colder-weather pieces you still need to stock up on. If you buy your warmer winter clothes earlier, you'll be able to wear them for the whole fall season, too. Plus, you're more likely to find a great sale.
3. Transition your skin from summer.
The changes in the weather are tough on skin. The best way to help avoid post-summer itchiness and help your skin adapt is to use some kind of oil-based product that moisturizes. You can use anything from coconut oil to a body wash like this one.
4. Find your perfect primer.
Fall is the time to transition back to using your regular full-coverage foundation, and it's also the best time to find and use your perfect primer. This could change year-to-year, because your skin definitely does! Primers are available for everything from redness to oiliness, so find the one that works best for you and rock it.
Winter beauty tips
1. Try Dry January.
Have you heard about Dry January yet? It's the newest craze in the world of New Year's resolutions, and it's honestly a pretty simple one. After all the parties of December, quit drinking alcohol in January to give your skin and your body a break.
Alcohol is hard on your complexion and your waistline, so taking a hiatus from happy hour can be a healthy choice. Plus, your liver and your wallet will definitely thank you.
2. Do a post-holiday detox.
On the same note, maybe you ate a few too many holiday cookies and celebratory dinners this December. Dry January can be a great way to start your post-holiday detox, but we recommend continuing the theme by aiming to cook more meals at home and replace Christmas sugar with more veggies this winter. You'll be happy you started early when you decide to break out the shorts on the first day of spring.
3. Ditch dry skin.
Your face deserves to be soft no matter the season. If you're struggling to beat the winter dry skin blues even with the help of your trusty daily moisturizer, we'd recommend picking up an extra moisturizing night cream to ensure that your skin is getting the love it craves. A good cream or moisturizer is definitely worth investing in, so spoil yourself a bit on this one.
Shop U Beauty
4. Say ciao to chapped lips.
We used to have chapped lips every single winter. Then, we discovered our salvation: Glossier's balm dot com. Ditch your basic cherry chapstick and invest (it's less than $15, but it is a little spendy for a lip balm) in balm dot com. It will change your lips for the better by giving them the nourishment they desperately need, and it's so fun to put on, you'll want to wear it all day long.
5. Treat your tired feet.
Being stuffed in socks all winter long isn't ideal for our sore toes. You should pamper your feet and treat yourself to a pedicure with a paraffin foot mask.
Now you can even create your own spa experience at home with Sephora's affordable and amazing foot masks. Pamper your paws with almond or lavender in just a few minutes at home.
Shop Sephora foot masks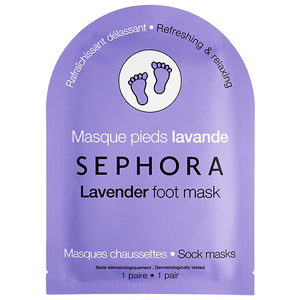 Back to top
---
This easy guide will help you navigate the world of online beauty, and look your best, for less.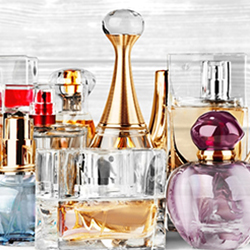 We've hunted down some of the top sites to buy your favorite scents online. All you need to do is click through.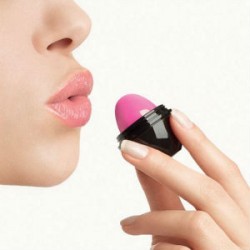 Can't get enough of Sephora? Fortunately, there are a number of other stores that are just like it.
Photo by kevin laminto on Unsplash