Finder is committed to editorial independence. While we receive compensation when you click links to partners, they do not influence our opinions or reviews. Learn how we make money.
Barclays Online Savings Account review
Earn a top interest rate with no fees or minimums
finder.com's rating: 4.6 / 5.0
★★★★★
Many banks extend their account options to online-only accounts — some with higher interest rates and lower fees than you'll find with your local branch. So how should you choose an account that fits your needs?
We take a look at one online savings account option from Barclays Bank, one of the 50 largest banks in the world.
$0
Minimum deposit to open
Expert review
Review by
kelly.waggoner@finder.com
---
Kelly Waggoner is the US editor-in-chief at Finder. She's worked with publishers, magazines and nonprofits throughout New York City, including ghostwriting a how-to on copyediting for the Dummies series. Between projects, she toys with words, flips through style guides and fantasizes about the serial comma's world domination.
Expert review
The Barclays Dream Account's is best for those looking for a high-interest savings account. This online savings account comes with a competitive 0.8% APY and no monthly maintenance fees or minimum deposits.
But it lacks cash deposits, so you're limited to electronic fund transfers among linked accounts.
What are the benefits of a savings account with Barclays?
The Barclays Online Savings Account offers a handful of key features that can help you save.
High 0.8% APY.

The annual percentage yield on the Barclays Online Savings Account is over 10 times the national average for other online savings accounts.

No maintenance fees. You'll pay no monthly fees with this account.
No minimum deposit.

Open your Barclays Online Savings Account with any amount.

No maximum balance. Hold as much as you can save in your Barclays account.
What is the difference between an interest rate and an APY?
Your interest rate is the simple interest you're paid on an account or an investment over a year. For example, if you've invested $1,000 into an account with 1% interest, you'll have earned $10 on that investment at the end of a year.
The annual percentage yield is a bit trickier. An APY is an effective annual rate of return that takes into account compounding interest over a year. In short, it's the interest rate compounded monthly over the course of a year.
What should I look out for?
The Barclays Online Savings Account has several beneficial features, but you'll want to keep a few factors in mind.
Excessive transaction fee. Like all online-only savings accounts, you're limited to six withdrawal transactions monthly. But with Barclay savings, you'll pay $5 for each transaction that exceeds the six in that same month.
No cash deposits. You must electronically deposit funds into your Barclays Online Savings Account.
No cash withdrawals. Interactions are limited to electronic fund transfers among linked accounts.
Five-day hold on deposits. All deposited funds are held for five business days from the day you make the deposit and your account is credited.
If you make a lot of cash deposits, you'll want to keep looking. Consider some of the best high-interest banking options when choosing a savings account.
Case study: Michael's experience – April 2019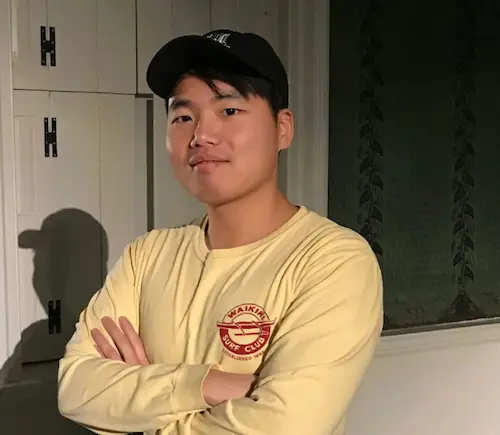 Michael Koh
Data Analyst
One of the first things I looked into when I started my career was a high-interest savings account. I ended up going with Barclays because of their name recognition and mostly glowing reviews on Reddit. I've had to call them a couple of times and found their customer service to be helpful and courteous.
Security is extremely important to me and Barclays does a thorough job with that, offering two-factor authentication and Touch ID on their mobile app. Speaking of the app, it makes transferring money between accounts a breeze, and you can set up multiple savings accounts under your primary Barclays account. The fact that their APY has doubled in the past year doesn't hurt either.
Compare Barclays Bank to other savings accounts
How do I open an account?
Go to the Barclays Bank website and click on Open an Account.

Enter your full name, Social Security number, date of birth, email address and home address to set up your account.

Choose an opening deposit.
Link your bank account and provide the required information to complete your signup.
Eligibility
To qualify for the Barclays Online Savings Account, you must:
Be a US citizen.

Be at least 18 years old.

Have a US residential address.

Have a Social Security number.

Have a valid bank account.
Required information
Social Security number.

Date of birth.

Valid email address.

Primary home address.

Valid phone number.

Bank account number and routing number of the account you plan to use to fund your savings account.

If you are opening a joint account, the joint account holder you wish to open an account with needs to be present to apply.
How do I deposit or withdraw my money?
This online-only account offers several deposit and withdrawal options:
Online deposit.

Transfer funds to and from an externally linked account for free up to six times monthly.

Direct deposit.

Set up direct deposit from an externally linked account using your account number and Barclay's routing number, 031101321.

Mail a check.

Deposit a check to your Barclays Online Savings Account by mailing your check to Barclays, PO Box 4538, Carol Stream, IL 60197.
How can I get in touch with customer service?
There are two ways you can get in touch with Barclays customer service:
Phone

. Call 888-710-8756 Monday through Sunday from 8 a.m. to 8 p.m. ET to chat with a Barclays Bank customer service rep.

Mail

. Mail a letter to: Barclays, PO Box 2460, Cranberry Twp., PA 16066. Barclays doesn't mention how long it will take to receive a reply, but at least one week is typical.
The world's first ATM
Barclays Bank in Enfield, England, unveiled the world's first ATM on June 27, 1967 — which means the ATM is now more than 50 years old! The historic machine allowed withdrawals of £10 at a time.
Frequently asked questions
Savings account ratings
★★★★★ — Excellent
★★★★★ — Good
★★★★★ — Average
★★★★★ — Subpar
★★★★★ — Poor
We analyze top savings accounts and rate them one to five stars based on factors that are most important to you. These factors include: interest rates, monthly fees, minimum deposits, customer service and account features.