Airline stocks can be rewarding investments during thriving economies when more people take vacations and businesses expand. These stocks can also deliver strong returns when oil costs plummet. But if the pandemic has taught us anything, it's that no sector is immune to loss, and the airline industry is no exception.
The market has since rallied, albeit with a little bit of turbulence. And while new variants can present some trouble moving forward, travel trends seem to be improving.
What are airline stocks?
Airline stocks are the stocks of companies that provide air transportation for passengers and cargo using a variety of aircraft including airplanes and helicopters. On the passenger side, a few large corporations dominate the global market. But you'll also find smaller, domestic companies that provide discount flights and operate under lower costs.
Top 5 airline stocks for 2022
Many airlines stocks have pulled back since reaching their 52-week highs earlier this year, which means now could be a nice entry point to buy them at a discount. Here are our top five airline stock picks for 2022.
1. Southwest Airlines Co. (LUV)
Southwest Airlines operates as a passenger airline company that provides scheduled air transportation services in the United States and near-international markets. The company operates a fleet of around 713 Boeing 737 aircrafts and serves 103 destinations across the US and 10 near-international countries, including Mexico, Jamaica, the Bahamas, Aruba, the Dominican Republic, Costa Rica, Belize, Cuba, the Cayman Islands, and Turks and Caicos. According to the airline, it's the largest domestic airline in terms of domestic originating passengers.
Southwest entered the COVID-19 pandemic on the heels of grounding its Boeing 737 Max fleet, which cut its income by more than $800 million during the course of 2019.
Then, like the rest of the airline industry, it posted record losses in 2020. But in July 2021, Southwest reported that it had generated net income in June 2021, its first monthly profit without factoring in federal aid since March 2020. It also reported a smaller quarterly loss.
According to Southwest CEO, Gary Kelly, "leisure passenger traffic rebounded above June 2019 levels." And since Southwest is a domestic leader in low-cost fares to leisure travelers, the airline might continue to see quicker recovery compared to other airlines. As of September 2021, Southwest stock is trading around prepandemic levels and is rated a "Strong Buy" with an average price target of around $65.
2. Delta Air Lines, Inc. (DAL)
Delta Air Lines provides scheduled air transportation for passengers and cargo in the United States and internationally. The company operates through two segments: Airline and Refinery, the latter of which started after an oil refinery purchase in 2012 to offset some of its expenses.
Its network is centered in key hubs in Atlanta, Boston, Detroit, Los Angeles, Minneapolis-St. Paul, New York-JFK, New York-LaGuardia, Seattle, Amsterdam, London-Heathrow, Paris-Charles de Gaulle, Seoul, Mexico City and Tokyo. The company operates around 800 aircraft and transports roughly 200 million passengers annually, making it the third-largest airline in the US based on the number of passengers.
After tumbling nearly 70% to a low of $17.51 per share in May 2020, Delta's stock price has since rebounded. According to its most recent earnings statement in July 2021, domestic leisure travel has "fully recovered to 2019 levels" with "encouraging signs of improvement in business and international travel."
Delta reported revenue of $6.3 billion for the second quarter of 2021, up 76% from the previous quarter. The company also posted earnings of -$1.07 per share, beating market estimates by $0.34. While the company has yet to recover to prepandemic levels, analysts give it a "Strong Buy" with a $55.85 per share price target.
3. SkyWest, Inc. (SKYW)
SkyWest is a regional airline headquartered in St. George, Utah, with a fleet of 478 planes. The company operates through partnerships with United Airlines, Delta Airlines, American Airlines and Alaska Airlines and carries roughly 43 million passengers annually. Its major hubs are Chicago-O'Hare, Denver, Detroit, Houston, Los Angeles, Minneapolis-St. Paul, Phoenix, Portland, Salt Lake City, San Francisco and Seattle.
In July 2021, SkyWest reported second-quarter earnings per share of $1.22, beating market predictions by roughly $1. The analyst consensus forecasted SkyWest posting earnings of only $0.28 per share. Revenue also significantly rose from the previous year.
SkyWest reported revenue of $657 million, up 88% from $350 million in Q2 2020. The company also announced new agreements to supply Alaska Airlines and American Airlines with new aircraft to enter into service by the first half of 2023. Going forward, analysts give SkyWest a "Strong Buy" with a $61.67 price target.
4. JetBlue Airways Corp (JBLU)
JetBlue is a New York-based low-cost airline that provides air passenger transportation services. It's the sixth-largest airline in the US, operating a fleet of 63 Airbus A321 aircraft, one Airbus A220 aircraft, 13 Airbus A321 neo aircraft, 130 Airbus A320 aircraft, and 60 Embraer E190 aircraft based on recent numbers. JetBlue serves more than 100 destinations throughout the United States, the Caribbean, Central America, Mexico, South America and the UK.
On July 27, 2021, the airline posted earnings per share of -$0.65 for the second quarter, beating estimates by $0.09. This compares to a loss of $2.02 per share a year ago. JetBlue's revenue over the period was approximately $1.5 billion, up 597% compared to the same period 2020.
According to the press release, the airline is "committed to generating better than prepandemic earnings in the next few years" and is focused on repairing its balance sheet by reducing debt and growing its assets. The company also reduced its net debt by more than 50% at the end of June 2021. JetBlue is given a "Strong Buy" with a $21.10 price target.
5. Alaska Air Group, Inc. (ALK)
Alaska Air Group is an airline holding company that provides passenger and cargo air transportation services through its subsidiaries, Alaska AIrlines and Horizon Air. With a fleet of more than 300 aircraft, it flies to more than 115 destinations throughout the United States, Mexico, Canada, Costa Rica and Belize.
The company recently reported its second quarter 2021 results. Excluding federal aid, Alaska Air Group reported a loss of $38 million, compared to a loss of $439 million in the same period 2020. Including federal aid, the airline saw a net income of $397 million.
Alaska Air Group also announced new service to Central America and plans to grow its mainline and regional fleets through 2023 and 2024 by an additional 30 aircraft. According to analyst consensus, Alaska Air Group is a "Strong Buy" and given a price target of around $79 per share.
How to invest in the airline sector
There are several ways your airline stock investing can take flight. Purchase shares of individual airline stocks or buy shares in an ETF that invests in a basket of airline stocks.
Either way you choose, here's how to start:
Choose a stock trading platform. You have plenty to choose from, so be sure to compare your options to find the one that works best for you. Look for things like fees and commissions, platform features, education tools and reliability.
Open your account. Be ready with your ID, Social Security number and bank account information. In most cases, you should have your account opened and ready within minutes.
Fund your account. Transfer money to your brokerage account before you start investing. Some platforms let you start with as little as $1.
Search for stocks. Start your search with our top airline stocks, but conduct your own research so you feel comfortable before investing. Look up stocks by ticker symbol or use a stock screener to filter the types you're interested in.
Place an order. Once you've found an investment you want, specify how many shares you wish to purchase and submit your order.
Monitor your investments. Track the performance of your portfolio by logging on to your account.
Our top pick for
Long-term investors
Our top pick for
Beginners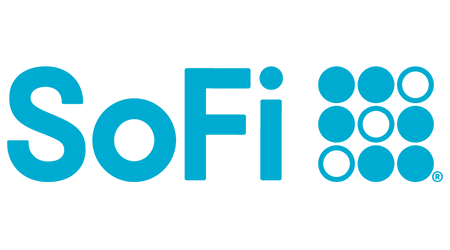 Our top pick for
Active traders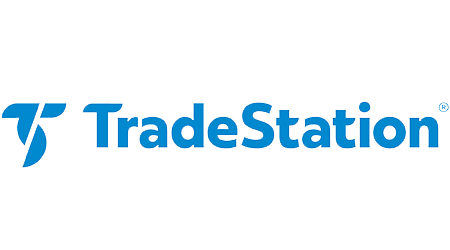 What ETFs track the airline sector?
If you're interested in diversifying your portfolio with airline stocks and don't have the time or interest to research each individual stock, consider an exchange-traded fund (ETF). These are baskets of stocks that come from various companies, sectors and geographies.
Many offer exposure to airline stocks, but only US Global Jets ETF (JETS) is primarily made up of airline stocks and other companies associated with aviation, including aircraft manufacturers, airline operators and airports.
The following ETFs also provide exposure to airline stocks but focus more heavily on the broader transportation industry:
iShares Transportation Average ETF (IYT)
First Trust Nasdaq Transportation ETF (FTXR)
SPDR S&P Transportation ETF (XTN)
ETFMG Travel Tech ETF (AWAY)
Airline sector pros and cons
Airline stocks can offer strong returns during prosperous times: People have more disposable income to travel and take vacations. Business operations can also extend to new areas and even new countries. All this can involve airline travel.
But airline stocks have unique risks also worth considering.
Pros
Here are some benefits to investing in airline stocks.
The worst looks to be behind us. As vaccine rollouts continue to develop, passengers may feel ready to return to the skies. The International Air Transport Association believes the airline industry has made it through the hardest part of the pandemic and is firmly on its way to recovery, with air transport revenue expected to reach $476 billion in fiscal year 2021 from $340 billion in the current year.
They might be at a discount. Active investors may say the airline industry is still too precarious to bet on, but airline stocks appear to be on an upward trajectory for 2021, with many airlines expressing optimism about recent positive trends in travel bookings. Long-term investors may be able to buy these stocks at discount prices and see profits as the industry continues to recover.
Cons
Investing in airline stocks can be risky, especially for day traders. Here are some drawbacks to consider.
Recovery can continue to be choppy. There's no definitive timeline for when this sector will recover from the COVID-19 pandemic. The IATA doesn't expect airlines to see prepandemic passenger levels until 2023. The association notes that even in 2025, passenger traffic will stand 10% below what it had envisioned for that year before the pandemic.
Airline stocks can take longer to recover compared to other stocks. The airline industry has flown out of harm's way before, but it can be a time-consuming process. According to A4A, it took America's airlines three years to recover from 9/11 and more than seven years to recover from the global financial crisis of 2008.
Compare trading platforms
*Signup bonus information updated weekly.
Disclaimer: The value of any investment can go up or down depending on news, trends and market conditions. We are not investment advisers, so do your own due diligence to understand the risks before you invest.
Bottom line
When the conditions are right, airline stocks have the potential to soar — particularly during strong economies and when oil prices drop. Before 2020, the global airline industry was profitable, but the COVID-19 pandemic delivered a particularly damaging blow to the sector.
While recovery can be slow, things already look promising for the rest of 2021. And these airline stocks are positioned to benefit nicely from continued recovery.
Before you invest, carefully weigh your potential stock's past performance and future projections. Find the account to help you meet your investment goals when you compare brokerage platforms.