Airline stocks can be lucrative investments during thriving economies when more people take vacations and businesses expand. These can also deliver strong returns when oil costs plummet. But if the pandemic has taught us anything, it's that no sector is immune to loss, and the airline industry is no exception.
What are airline stocks?
Airline stocks are the stocks of companies that provide air transportation for passengers and cargo using a variety of aircraft including airplanes and helicopters. On the passenger side, a few large corporations dominate the global market. But you can also find smaller, domestic companies that provide discount flights and operate under lower costs.
How to invest in the airline sector
There are several ways your airline stock investing can take flight. You can purchase shares of individual airline stocks or buy shares in an ETF which invests in a basket of stocks.
Here's how to start:
Choose a stock trading platform. You have plenty to choose from, so be sure to compare your options to find the one that works best for you.
Open your account. Be ready with your ID, Social Security number and bank account information.
Fund your account. You'll need to transfer money to your brokerage account before you can start investing. Some platforms let you start with as little as $1.
Search for stocks. Look up stocks by ticker symbol or use a stock screener to filter the types you're interested in.
Place an order. Once you've found an investment you want, specify how much of it you wish to purchase and submit your order.
Monitor your investments. Track the performance of your portfolio by logging on to your account.
Our top pick for
Beginners
Our top pick for
Building a portfolio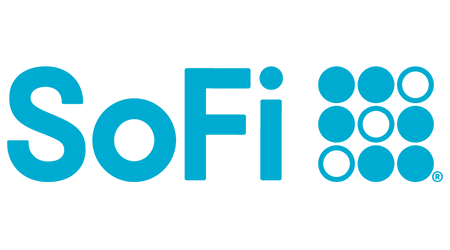 Our top pick for
Social investors
Airline stocks
If you're interested in hopping aboard airline stocks, here are some examples to consider before taking flight. Select a company to learn more about what they do and how their stock performs, including market capitalization, the price-to-earnings (P/E) ratio, price/earnings-to-growth (PEG) ratio and dividend yield. While this list includes a selection of the most well-known and popular stocks, it doesn't include every stock available.
What ETFs track the airline category?
If you're interested in diversifying your portfolio with airline stocks, consider an exchange-traded fund (ETF). These are baskets of stocks that come from various companies, sectors and geographies. Many offer exposure to airline stocks, but only one is primarily made up of airline stocks and other companies associated with aviation including aircraft manufacturers, airline operators and airports.
Why invest in airline stocks?
During times of economic prosperity, airline stocks can offer strong returns. People have more disposable income to travel and take vacations. Business operations can also extend to new areas and even new countries. All this can involve airline travel.
In fact, the decade prior to 2020 saw airline stocks flying high. Before the outbreak of COVID-19, the projected growth of revenue ton-miles (RTM) for international flights led by US commercial air carriers was about 4% per year from 2020 to 2040.
But lockdowns and travel restrictions following the COVID-19 outbreak all but grounded the rise of airline industry profits and passenger capacity. That said, airline stocks appear to be on an upward trajectory for 2021, with many airlines expressing optimism about recent positive trends in bookings.
Active investors may say the airline industry is still too precarious to bet on. But long-term investors may be able to buy these stocks at discount prices and see profits as the industry continues to recover.
Risks of investing in airline stocks
Investing in airline stocks can be risky, especially for day traders. And there's no definitive timeline for how this sector will recover from the COVID-19 pandemic. The International Air Transport Association (IATA) doesn't expect airlines to see pre-pandemic passenger levels until 2023. The association notes that even in 2025, passenger traffic will stand 10% below what it had envisioned for that year before the pandemic.
At the start of the coronavirus crisis in April 2020, passenger volume dropped by 96%, a low not seen since the 1950s.
The airline industry has flown out of harm's way before, but it can be a time-consuming process. According to A4A, it took America's airlines three years to recover from 9/11 and more than seven years to recover from the global financial crisis of 2008.
But as vaccine rollouts continue to develop, passengers may feel ready to return to the skies. The IATA believes the airline industry has made it through the hardest part of the pandemic and is firmly on its way to recovery, with air transport revenue expected to reach $476 billion in fiscal year 2021 from $340 billion in the current year.
Compare trading platforms
To invest, you'll need a brokerage account. Explore your options below.
*Signup bonus information updated weekly.
Disclaimer: The value of any investment can go up or down depending on news, trends and market conditions. We are not investment advisers, so do your own due diligence to understand the risks before you invest.
Bottom line
When the conditions are right, airline stocks have the potential to soar: namely during strong economies and when oil prices drop. Prior to 2020, the global airline industry was profitable, but the COVID-19 pandemic delivered a particularly damaging blow to the airline sector.
It can take years to recover from this type of damage, but things look promising for 2021. Before you invest, carefully weigh your potential stock's past performance and future projections. Compare brokerage platforms to find the account that can help you meet your investment goals.
Frequently asked questions
When will airline stocks recover?
Nobody knows when the airline industry may recover, if at all. But industry groups suspect cruise lines to start picking up in 2021 and seeing some major progress by 2025.
Can I invest in airline stock mutual funds?
Yes, you can invest in baskets of airline stocks. A mutual fund example would be the Fidelity Select Air Transportation Portfolio.
What's the biggest airline?
In 2019, American Airlines carried the most passengers in North America with more than 215 million passengers.