USAlliance MyLife Checking for Teens review
This account is free to open and maintain, but it doesn't compare to the best debit cards for kids.
USAlliance MyLife Checking for Teens is a no-frills account that offers basic banking functionality and little else. If you already have a USAlliance account, this might be a good fit for your family, but you don't have to look far to find more attractive options.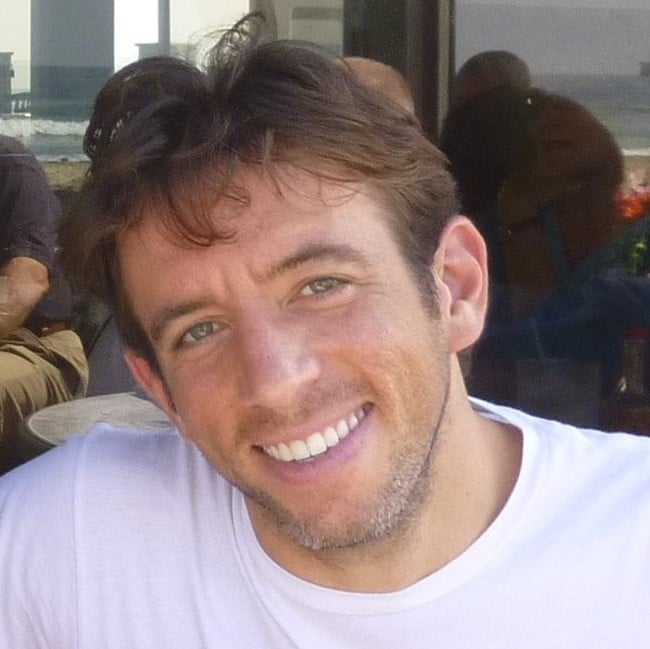 Review by
michael.benninger@finder.com
---
Michael Benninger is a staff banking writer at Finder. He is a former credit analyst and longtime freelancer whose articles have been published by Intuit, Business Insider and the Los Angeles Times. Michael is passionate about all facets of personal finance and has written hundreds of articles about money management during the past decade.
Expert review
The USAlliance MyLife Checking for Teens account isn't necessarily a bad account, but it doesn't have any compelling features other than the fact that it's free. It doesn't earn interest, it lacks parental controls and it doesn't include any resources to help your kid further their financial literacy. If you open this account, you can look into opening it alongside the US Alliance savings account for kids, which earns 2% APY on the first $500 and 0.02% APY on the remaining balance.
But if you're looking for a checking account with more to offer, compare today's top debit cards for kids.
How do I open a USAlliance MyLife Checking for Teens account?
To open an account, you'll need to become a USAlliance member. If you qualify for membership, you can open a USAlliance MyLife Checking for Teens account at a branch, over the phone or online by following these seven steps.
Go to the provider's site and follow the steps to apply.
Select Bank then MyLife Checking for Teens.
Under MyLife Checking for Teens, select Open now, then choose Open an account (New member).
Select Minor, then choose Teen, and click or tap Continue.
Choose the criterion that qualifies you for a USAlliance account or select None of the above.
Read and agree to the disclosure, then select Checking and MyLife Teen Checking and Continue.
Fill out the minor's information and your information, then submit the application.
Eligibility
To open this account, you and your child must be US citizens or permanent residents. Your child must be at least 13 to 17 years old, and you must be at least 18. You must also qualify for membership in USAlliance Financial, which requires you to meet one of the following criteria.
Live or work in one of these Massachusetts counties: Barnstable, Essex, Middlesex, Norfolk, Plymouth, Suffolk or Worcester
Live, work, volunteer or worship in West Haven, Connecticut
Live, work or worship in USAlliance's underserved areas of New York City
An employee or retiree of an eligible New York or Massachusetts company
An employee or retiree of a state or local government agency in one of the following New York counties: Columbia, Dutchess, Greene, Orange, Putnam, Rockland, Sullivan, Ulster or Westchester
Live with or be an immediate family member of an existing USAlliance member
A member or become a member of one of these charitable organizations or associations: Council of Community Services, WARC, Rye Arts Center, AOPA, SullivanArc, Tread Lightly!, ASCAP or the New-York Historical Society
Have an affiliation with either Columbia University or Manhattanville College
Be a member of the Knights of Columbus
Required information
You'll need to provide the following information when applying for this account.
Full name
Date of birth
Physical address
Email address
Social Security number
Government-issued ID
Contact phone number
What are the benefits of USAlliance MyLife Checking for Teens account?
This account has very few features compared to today's best debit cards for kids.
No service fee. There's no monthly fee associated with this account.
No opening minimum balance. You're not required to open this account with a minimum opening deposit to keep the account open.
USAlliance's ATM network and fees
The USAlliance MyLife Checking for Teens account comes with a debit card you or your teen can use for free at 30,000 ATMs in the nationwide CO-OP ATM network. However, there is a $200 daily spending limit on this card.
What should I look out for?
There are a few notable drawbacks associated with this account that you should be aware of.
No interest. Unlike some other checking accounts for teens, such as ones offered by Alliant Credit Union and Capital One, this account doesn't earn interest.
Minimal parental controls. Some other teen checking accounts let you control where and when your kid can use their debit card, but this account only lets you monitor your child's activity.
Converts to a standard account. Once your child turns 18, the account converts to a standard Mylife Checking account. If you were the cosigner when the account was opened, your name will remain on the account indefinitely. The only way your kid can have their own account would be to close the existing account and open a new one.
No ATM rebates. Unlike USAlliance's Mylife Checking for adults, this account doesn't include any rebates for out-of-network ATM fees.
Compare USAlliance MyLife Checking for Teens with other checking accounts
Compare popular checking accounts for teens based on their rates, fees and features.
How do I deposit or withdraw my money?
You have eight options when it comes to funding and withdrawing money from this account.
Funding options
Incoming ACH transfer. Transfer funds into this account from an external bank.
Branch deposit. Deposit funds into this account at any of the 14 USAlliance branches in the Northeast or any of the 5,900 shared co-op branches across the country.
Mobile deposit. Use the USAlliance smartphone app to deposit endorsed checks into this account.
Incoming wire transfer. You can accept incoming wire transfers for free if you deposit the funds directly into your account.
Mail. end endorsed checks to:
411 Theodore Fremd Avenue, Suite 350
Rye, NY 10580-1426
Attention: Member Services
Withdraw options
ATM withdrawal. You can use more than 30,000 ATMs in the CO-OP Financial Services network.
Branch withdrawal. Withdraw funds at any USAlliance or shared co-op branch.
Outgoing ACH transfer. Transfer funds to an external linked account.
Outgoing wire transfers. Send outgoing wire transfers for $35 each.
What other checking options does USAlliance Financial offer?
Aside from the MyLife Checking for Teens account, the only other checking account offered by USAlliance is the standard MyLife Checking Account. This account includes all the same features as MyLife Checking for Teens, but it also offers out-of-network ATM fee rebates, early direct deposit and free bill pay.
How to contact USAlliance Financial customer service?
If you have questions or need support with your USAlliance MyLife Checking for Teens account, you can contact USAlliance in the following ways.
Phone. Call 800-431-2754 weekdays from 7:30 a.m. to 8 p.m. ET or Saturdays from 9 a.m. to 3 p.m. ET.
Email. Send an email to memberservices@usalliance.org.
Mail. Send a letter to 411 Theodore Fremd Avenue, Suite 350, Rye, NY 10580-1426.