Are there any pension scams I should be aware of when trying to take money from my pension?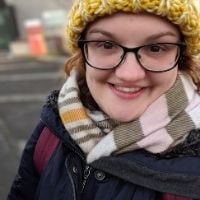 Sadly, fraudsters won't think twice about trying to part you from the savings you're relying on to fund your retirement. They see the money held in pension pots as rich pickings. After all, if you've been saving into a pension your whole life, your pot could be one of your biggest assets.
Scammers may try their luck at any point and try to trick you into transferring your pension into high-risk and probably bogus schemes. But one of the times to be most aware is in the run-up to age 55. So-called "pension liberation" scams are when fraudsters try to persuade those approaching retirement to access their funds before the rules allow. They may contact you via a cold call or an email. Some may even go as far as setting up bogus websites that you might come across while researching your legitimate options to access your pension.
The fraudster will indicate that they know of legal loopholes that will allow you to circumvent the usual rules about unauthorised pension transfers. They'll claim that these let you access your funds early without having to pay HMRC's high tax bill. In exchange for a fee, of course.
They're lying. The legal loopholes don't exist. As soon as HMRC finds out about the unauthorised transfer, it will hit you with a 55% tax bill.
So, if anyone contacts you out of the blue offering to help you "liberate" your pension before you reach the age of 55, it's almost certainly a scam.