AJ Bell: Pension and retirement options
Experience the freedom to invest with AJ Bell's SIPP.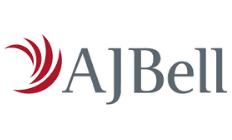 AJ Bell is a leading investment company from Manchester. Over 160,000 clients have trusted it with the administration of more than £39 billion of assets since 1995.
AJ Bell offers SIPPs (Self Invested Personal Pensions) to help you grow your pension pot. If you already have a pension, you can easily transfer it to an AJ Bell SIPP, and AJ Bell might even help you pay towards the cost of the transfer.
Read on to find out more about AJ Bell, and whether it offers the right pension for you.

Warning:
The value of investments can go down as well as up so you may not get back the money you invest. Please ensure you understand the risks.
What does AJ Bell do?
AJ Bell was set up to make investing as easy as possible for their customers. Here are some of its core values:
Continually making sure products and services are among the most competitive
Using as little jargon as possible
Putting the customer's best inerests at heart
For retirement, AJ Bell offers SIPPs, a scheme where you have control over what you invest in. With this, you make the decisions which determine how your pension performs, so it's best for experienced investors.
AJ Bell Youinvest SIPP
AJ Bell only offers SIPPs as a service for managing a pension. The scheme offers a great level of freedom, but does equally mean that you could lose out if you make a bad decision.
What can I invest in?
AJ Bell's SIPP give you access to a range of investments, including:
Bonds
Shares
Funds
Trusts
Exchange traded funds (ETFs)
Exchange traded commodities (ETCs)
AJ Bell Platinum SIPPs
AJ Bell also offer a platinum SIPP service. The main difference between this and the Youinvest SSIP is that you can appoint any UK authorised investment manager to run the SIPP for you. Features of the AJ Bell Platinum SIPP include:
Platinum SIPPs are established as a trust
You can chose any UK authorised investment manager to run your SIPP
Each Platinum SIPP has a dedicated administration team, and comes with access to AJ Bell's consultants
Your SIPP can invest in UK commercial property, which can then be leased out to your own business at a commercial rent, or to a third party
How safe is my investment?
Trusted by thousands of customers, AJ Bell is a secure company that has been managing investments for 23 years.
AJ Bell is also authorised and regulated by the Financial Conduct Authority (FCA) and is bound by their rules and regulations in the conduct of the investment business.
Back to top
Compare similar providers
Table: sorted by promoted deals first
We show offers we can track - that's not every product on the market...yet. Unless we've said otherwise, products are in no particular order. The terms "best", "top", "cheap" (and variations of these) aren't ratings, though we always explain what's great about a product when we highlight it. This is subject to our terms of use. When you make major financial decisions, consider getting independent financial advice. Always consider your own circumstances when you compare products so you get what's right for you.
More guides on Finder
Best way to invest £50,000

Wondering what to do with £50k that has just dropped into your lap? Read our guide for some thoughts on how to spend it well.

Best way to invest £10,000

£10k has just fallen into your lap and you're not sure what to spend it on. Read our guide and find out how to build yourself a better financial future.

Leveraged ETFs

Wondering what leveraged ETFs are and whether it's worth investing in them? Read our guide to learn everything you need to know.

Invest in silver ETFs

Find out what influences the price of silver, why silver does well when the stock markets are declining and how to invest in silver ETFs.

Technology ETFs

Technology has been a hugely successful investment in recent years. Find out more about technology ETFs and why it's worth investing in them.