Should you ever invest in companies with a short interest ratio?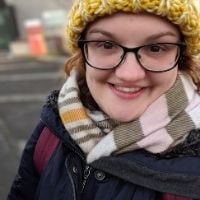 When it comes to picking individual stocks, it's important to have as much information as possible and that's where short interest data comes in. It gives you a heads-up when traders are betting on a stock going down in value.
However, let me tell you a secret. As a long term investor, I've found a way to keep things simple and minimise my investing research. Using low cost index tracker funds means I can invest in the whole of the stock market, rather than picking individual stocks. Yes, from time to time, some of those companies will have a high short interest ratio, but it shouldn't affect me too much as I'm well diversified and I have a long time for any share prices to bounce back.