Is financial advice mandatory for pensions?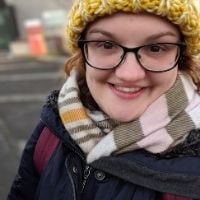 In most cases, no. At a bare minimum, it's a good idea to take advantage of the free Pension Wise service, but there's usually no legal requirement to seek advice about accessing your pension. There are 2 notable exceptions to this rule.
If you want to transfer a defined benefit (often called final salary) pension worth more than £30,000 into a defined contribution pension. Defined benefit pensions have a number of advantages over defined contribution pensions. These include a guaranteed income for life based on a proportion of your salary when you were working for the employer that provided the pension. Transferring a defined benefit pension is not a decision to be taken lightly. So, pension providers aren't permitted to make this kind of transfer unless you've taken regulated financial advice.
If you want to cash in either a defined benefit pension of any value or a defined contribution pension pot worth more than £30,000.
These rules are in place to make sure you're aware of all the pros and cons of these decisions, which could be risky for many people. A regulated financial adviser will fully assess your personal situation and be able to make a tailored recommendation based on your circumstances. If their advice turns out to have been poor, you'll have the right to complain and seek redress.