Pockit review
Get to know one of the new faces in digital banking.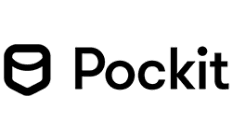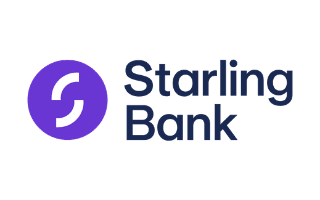 Starling Bank: award-winning banking on your mobile
No monthly fees or fees overseas
Apply in minutes, direct from the app
Winner 2020 - Best Current Account, British Bank Awards
Pockit is an up-and-coming "challenger bank" looking to change the way we handle our finances. Moving away from traditional banking systems, Pockit works to deliver all the services given to you by a traditional bank account entirely from your smartphone.
What is Pockit?
Pockit believes "that accounts should be available to all, regardless of income or credit status." Seeing high-street bank accounts as unreachable for many of the most vulnerable, Pockit provides accessible and affordable prepaid card accounts to anyone regardless of credit history or income.
Pockit uses smartphone technology and the best of traditional bank accounts to deliver a service which it hopes will work for everyone.
How does Pockit work?
Apart from the online registration process and the physical card you are sent in the post, Pockit Bank provides all its services directly from your smartphone.
The app is simple and functional, streamlining the necessary processes rather than relying on gimmicks, bells and whistles.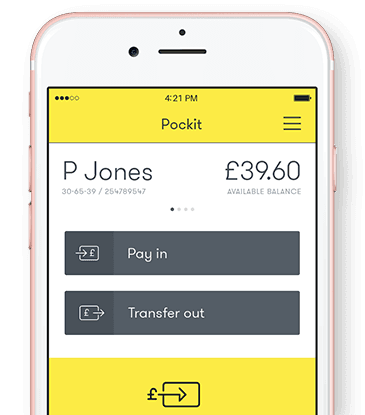 The home screen displays your balance, account number and sort code, as well as options to deposit and transfer money. A drop down menu allows you to switch screens, the different options being:
Statement: A live e-statement which records all payments in and out of your account.
Analytics: Your spending analytics, giving you a rundown of where you're spending your money. This is a great way of keeping your finances transparent, and gives you a chance to improve your money management.
My cards: Block and unblock your cards, especially helpful if you misplace them.
Get my pin: Answer your security question and view your pin number one digit at a time.
Support: A collection of FAQs for if you ever get stuck.
Pockit bank transfers
There are 3 ways you can put money into your account.
Get your wages or benefits paid straight in by your employer or office – simply give them your account details.
By bank transfer.
Pay in with cash at a post office or one of over 28,000 PayPoint locations across the UK.
If you're depositing cash, your funds will transfer into your Pockit account instantly. It can take up to 30 minutes for this to show on your balance and statement. Bank transfers usually take up to 2 hours. However, in some circumstances, they can take up to 3 working days.
In terms of transferring money to someone, Pockit has sped up its transfer process. However, it should take around 2 hours for your money to reach the person you're paying. This is as long as you transfer during normal working hours.
Can Pockit be used abroad?
Travelling with Pockit's prepaid card is possible, but it wasn't intended for use abroad. As they're are under the Mastercard brand Pockit's cards are accepted in many places around the world.
However, unlike some other prepaid cards on the market, Pockit's come with a hefty charge of 4% when used overseas. If you are looking for a card to travel with it might be better to look elsewhere.
Pockit fees and limits
Pockit states clearly, "We think fees should be simple, fair and without any nasty surprises or jargon." Pockit is almost completely free to join and use so doesn't hide the need for charging you for some services, but requests a fair amount when it does. On a Full Limit Account:
| Actions | Fees and Limits |
| --- | --- |
| Your contactless Pockit Mastercard | 99p |
| Paying in with cash | 99p |
| UK national and international transfers | 99p |
| UK ATM withdrawals | 99p |
| Monthly membership fee | 99p |
| International ATM fee | £2.25 |
| Foreign Exchange fee | 4% |
| Top ups | £5,000 per month |
| Deposits | £1,500 at a time |
| Withdrawals | £250 and £5,000 a month |
Pockit's fees are reasonable given its accessibility, however if you have the option you may be able to find an account with another challenger bank that relies less on fees.
Is Pockit safe?
Security is very important to Pockit, and as such a number of measures are in place to keep your money safe. Registration requires little personal information, making it more difficult to have your identity compromised.
Your account is kept behind a password and a security question must be answered to access your pin and some of the app's money-handling functions.
Pros and cons of Pockit
Pros
Registration takes minutes, can be done on your work break.
Contactless card, sent to you within 48 hours.
Accessible to anyone regardless of income or credit status.
Streamlined app.
Spending analytics helps you understand where you can save money.
Safe and secure.
Reasonable charges on banking functions.
No overdraft, helps you to avoid debt.
Cons
Small charges on many basic card functions.
Not registered with Financial Services Compensation Scheme.
Not officially a bank, so you will still need traditional banks for all other financial needs.
Can't be used abroad unless you are willing to shoulder the fees.
Lack of face-to-face communication may put some people off using Pockit's services.
The verdict
Pockit can be an alternative to a traditional current account if you want something more techy or are having a hard time qualifying for one because of a not-so-perfect credit score.
However, Pockit's fees aren't especially competitive. Even if you're having troubles getting a traditional account, you could still qualify for a basic current account (which has all the features of a current account except for overdrafts) or for a current account with a digital bank like Monzo or Starling (they only check your credit score when you apply for an overdraft). All of these charge no monthly fees and offer free ATM withdrawals, transfers and payments in the UK.
All in all, you could still consider Pockit for its slick app and ease of use (and we love the bright yellow branding!), just keep in mind that it isn't the cheapest kid in town.
Compare Pockit against its competitors
Frequently asked questions
Back to top
More guides on Finder