Graphene has a multitude of uses — it's used in medicine, electronics, alcohol distillation, transmission, sensors, water filtration, art preservation, soundproofing and, more recently, waterproof coats. This versatile compound can be used in a great deal of industries, so it makes sense that you're looking for a way that you can invest in it. To invest in graphene, you need to invest in companies that are involved in graphene.
UK graphene stocks
There are plenty of graphene companies in the UK, so if you'd prefer to keep your graphene stocks local, it's completely possible. Here are some of the main UK graphene stocks.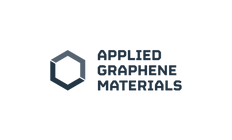 Applied Graphene Materials
Applied Graphene Materials is a UK based company that manufactures, dispenses and develops applications for graphenes. It provides graphene oxide for use in paints, coatings, waxes and polishes. Applied Graphene Materials was founded in 2010 and is listed on the London Stock Exchange.
Compare brokers to buy Applied Graphene Materials shares
Haydale Graphene Industries
Haydale Graphene Industries integrates graphene into technology and industrial materials. It uses graphene and silver-based fluids for radio frequency identification. The stock is listed on the London Stock Exchange.
Compare brokers to buy Haydale shares
Versarien
Versarien is an engineering group that deals with graphene, among other engineering solutions. It has specialist graphene subsidiaries, including 2-D Tech, Cambridge Graphene Limited and AAC Groups. It's based in the UK and is listed on the London Stock Exchange.
Compare brokers to buy Versarien shares
Investing in global graphene stocks from the UK
There are plenty of graphene companies worldwide, if you'd prefer to go global. This could help you diversify your portfolio, and could give you exposure to more graphene uses.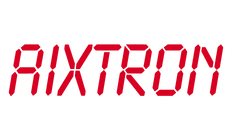 Aixtron
Aixtron develops, produces, sells and maintains equipment for the semiconductor industry in Asia, Europe and the Americas. It is listed on the XETRA stock exchange and is traded in Euros.
Compare brokers to buy Aixtron shares
ZEN Graphene Solutions
Zentek researches and develops graphene and nanomaterials in Canada. It owns the Albany Graphite Project in Ontario. Canada.
It is listed on the TSX Venture Exchange and is traded in Canadian dollars.
Compare brokers to buy ZEN Graphene Solutions shares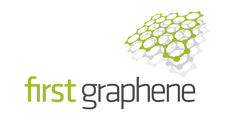 First Graphene
First Graphene Limited is an Australian supplier of bulk graphene products. It produces approximately 100 tonnes of graphene per year (which is about 15 elephants, if you were wondering). The company is listed on the ASX and is traded in Australian dollars.
Compare brokers to buy First Graphene shares
Why invest in graphene stocks?
We've seen some advances in the graphene sector in the last decade or so, and it's expected that it'll grow even further in the coming years. Despite graphene currently being used in so many industries, there's still so many potential uses for it. Investors are hopeful that by investing in the stocks now, they're capitalising on any future developments.
How to invest in graphene stocks
Choose stocks to invest in. You can check out some graphene stocks above and find out more about them.
Choose an investment platform. You'll need one that lets you invest in the stock exchange that your chosen stocks are listed on.
Sign up and fund your account. You might need to wait for your account to be verified and for your funds to hit the account before you can begin.
Find your chosen stock. You can search its name or ticker.
Review and buy. It's as easy as that!
Compare platforms to buy graphene stocks
The risks of graphene stocks
Investors are hopeful that there will be future inventions, developments and uses of graphene in many additional industries, but this isn't guaranteed to happen. It certainly might not happen in the time frame that you want to invest in, so it's worth ensuring you've diversified your portfolio. You could keep track of what some of the companies above are working on, and look into their individual timelines.
All investing should be regarded as longer term. The value of your investments can go up and down, and you may get back less than you invest. Past performance is no guarantee of future results. If you're not sure which investments are right for you, please seek out a financial adviser. Capital at risk.
Bottom line
At first, graphene doesn't appear to be anything interesting to have invested in — it's hardly an icebreaker or talking point at a party (although if you do manage to make friends at a party by discussing your graphene stocks, do let us know). It's much more interesting once you've scratched the surface, and it can be interesting to find out just how many uses it has. There are plenty of UK graphene companies to invest in if you don't want to shell out on foreign exchange fees, or if your provider only lets you trade stocks on the London Stock Exchange.
Frequently asked questions
Browse all mining stock guides