Fixed rate mortgage comparison
Fix your mortgage rate and start budgeting with confidence.
Compare fixed rate mortgages
Compare 90+ lenders
Whole market coverage
Trusted by 200,000+
Fast & simple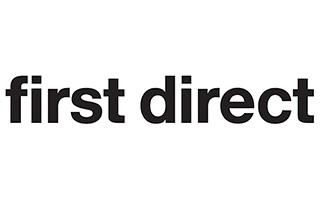 Apply for a first direct mortgage today
Talk to our specialist advisors 7 days a week
Moneywise's Most Trusted mortgage provider 2019
Opportunity to make unlimited overpayments
Get an agreement in principle that is valid for 6 months
Think carefully before securing other debts against your home. Your home may be repossessed if you do not keep up repayments on your mortgage.
A fixed rate mortgage has an interest rate that stays the same for an agreed period of time. The fixed period is typically between
2
and
5
years, although some lenders may go up to
10
or
15 years
.
If you like the peace of mind that comes from knowing what your repayment will be every month, a fixed rate mortgage might be right for you.
How does a fixed rate benefit borrowers?
A fixed rate mortgage benefits those who want to budget with confidence and don't want their repayments rising due to higher interest rates. For example, first-time buyers who are adapting to the routine of making regular repayments, or investors who want to ensure that their cash flow isn't affected by rising interest rates.
If you fix your rate at the bottom of the market, you can reap the benefit of a secure and competitive rate when the rest of the market bears the risk of higher interest rates.
How does it work in practice? First-time buyer scenario

Phoebe and her husband have decided to purchase a property in Bristol. After speaking with a local mortgage broker, Phoebe learns that she needs to borrow £300,000 to complete the purchase.
After comparing different mortgages recommended by her broker, Phoebe is torn about whether they should opt for a fixed rate or a variable rate mortgage. Phoebe knows that she and her husband anticipate having children in the near future and she is concerned about how they would manage their repayments if interest rates rose.
While she is drawn to the competitive features offered with a particular variable rate mortgage, such as a 100% offset account and the ability to make additional repayments without penalty, Phoebe believes that the certainty and security of a fixed rate mortgage will better suit their lifestyle.
She decides to lock in a competitive rate of 3.64% over a 5-year term.
What are the pros and cons of a fixed rate mortgage?
A range of benefits and drawbacks are associated with a fixed rate mortgage which are discussed below.
Pros
Repayment certainty. One of the benefits of opting for a fixed rate mortgage is that it offers you the peace of mind in knowing what your repayments will be. This allows you to budget more effectively as repayments remain the same until the fixed rate period ends.
Flexible mortgage terms. Fixed rate mortgages are available from most UK lenders with a variety of terms available.
Cons
Limited features. Some fixed rate mortgages don't have the flexibility of variable rate mortgages.
Early repayment costs. If you decide to leave a fixed rate mortgage before the end of the specified term, you typically face a significant cost.
Lower rates. If the Bank of England slashes the base rate, you could end up with a higher rate compared to that of variable rate mortgages on the market.
Learn more about the benefits and drawbacks of fixed and variable rate mortgages.
When is it not a good idea to opt for a fixed rate?
As interest rates are unpredictable, you generally shouldn't take out a fixed rate mortgage if you are simply trying to beat the market, but this should not form the basis of your decision. A fixed interest rate may not be a good idea if you:
Plan to increase your mortgage.
Intend to sell your property.
Want to make additional repayments.
Want to remortgage to a variable rate mortgage during the fixed term.
Want competitive and flexible features.
Different fixed rate scenarios
Let's look at some different situations to see if a fixed rate mortgage is suitable.
I'm planning to move houses soon, does a fixed rate mortgage suit me?
It's best to avoid moving out until the fixed term has finished to avoid remortgaging. Remortgaging during the fixed rate period will incur early repayment fees.
One option is to opt for a fixed rate mortgage that comes with a portability option that lets you transfer your existing mortgage to the new property.
I'm currently stuck with a fixed rate mortgage that has a high interest rate. Can I remortgage?
Unfortunately, remortgaging during the fixed term period will incur a range of fees. However, if your current interest rate is very high, it may be worth remortgaging to a lower interest rate.
Can I negotiate a fixed interest rate?
You can definitely negotiate your interest rate before you settle your mortgage. However, it's not possible to negotiate your rate during the term.
Frequently asked questions
Start your mortgage application
We show offers we can track - that's not every product on the market...yet. Unless we've said otherwise, products are in no particular order. The terms "best", "top", "cheap" (and variations of these) aren't ratings, though we always explain what's great about a product when we highlight it. This is subject to our terms of use. When you make major financial decisions, consider getting independent financial advice. Always consider your own circumstances when you compare products so you get what's right for you.