Compare Amazon credit cards for December 2022
Amazon credit cards let you earn rewards points to spend on Amazon.co.uk – with no annual fees to worry about.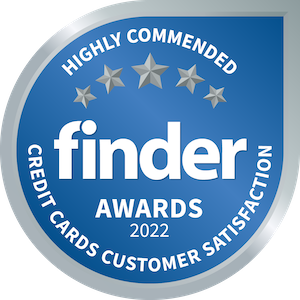 £20 Amazon gift card for new cardholders
Any rewards points earned can only be used for purchases on Amazon.co.uk
Compare Amazon credit cards
Table: sorted by length of 0% balance transfer offer, promoted deals first
Approval for any credit card will depend on your status. The representative APRs shown represent the interest rate offered to most successful applicants. Depending on your personal circumstances the APR you're offered may be higher, or you may not be offered credit at all. Fees and rates are subject to change without notice. It's always wise to check the terms of any deal before you borrow.
Compare business credit cards from Amazon
Table: sorted by representative APR, promoted deals first
What types of credit card does Amazon offer?
Amazon currently offers two types of cards. One is designed to help customers build their credit rating, and is essentially a stepping-stone to the other card – a premium card with a more competitive interest rate.
Amazon credit cards are issued on the Mastercard network, so you can use them pretty much anywhere.
A "credit-builder"
The Amazon Classic is a credit-building card that offers a 3-month interest-free period on purchases, as well as an instant spend feature, with no annual fees. The card has a representative variable APR of 29.9%, with a purchase rate of 0% for 3 months reverting to 29.95%.
You can also be upgraded to the Amazon Platinum card if you make at least one transaction per month for 12 months, make all payments on time and stay within your credit limit.
Discover and compare credit builders
A rewards card
The Amazon Platinum credit card offers similar features to the Classic card, but comes with a representative APR of 21.9%. You'll receive 0% interest on all purchases for 3 months, with no annual fees, and earn a gift card for every 1,000 Amazon points you earn.
Discover and compare rewards cards
How do Amazon credit card rewards points work?
If you opt for a card that offers the chance to earn rewards points, you'll earn them on all your day-to-day spending, but as you might expect, you'll earn them at a better rate when you shop with Amazon. You'll receive 1.5 points for every £2 spent on Amazon.co.uk, and 0.5 for every £2 spent anywhere else you use your card.
With an Amazon Platinum card, you'll receive a £10 Amazon gift card for every 1,000 points you earn. This will be automatically loaded onto your Amazon account.
Can I use American Express Membership Rewards points on Amazon?
Yes, along with the Amazon rewards points system, you can also use your American Express membership points on Amazon.co.uk. When it comes to spending your points, 1,000 Amex rewards points is equal to £4.50 on Amazon and can be used to purchase millions of products currently available on Amazon.co.uk.
How to use Amex rewards points on Amazon
If you'd like to use your Amex rewards points to make purchases on Amazon, you can do so by following these steps:
Sign in to your Amazon account.
Link your Amex rewards card to your Amazon account.
Shop on Amazon as you usually would.
When you're ready to make a purchase, proceed to checkout through your Shopping Basket, then select "Use Membership Rewards points" as the payment method.
If your American Express Membership Rewards card has been linked to your Amazon account and used to make a purchase, you'll automatically see your points balance and be able to make purchases using those points.
Benefits of Amazon credit cards
Free £20 Amazon gift card for new customers
No annual fees
Competitive rates
Amazon rewards points program
Instant credit at Amazon when your application for a card is approved
You can manage your account easily through the Amazon Mastercard app
How do I apply for an Amazon credit card?
To be eligible for an Amazon credit card, you'll need to meet the following requirements:
Be at least 18 years old
Have a current UK bank account and UK mobile number
Be a permanent UK resident and have lived in the UK for the previous 12 months
You'll also need to meet Amazon's credit requirements, which are based on your income, financial history and credit rating. You can check whether you're likely to be approved for a credit card via the Amazon eligibility checker, without affecting your credit rating.
If you pass the eligibility check, you can then go ahead and apply for the card on the Amazon site. In the vast majority of cases you can expect an instant decision.
Frequently asked questions
Finder credit card ratings
Our customer satisfaction scores ("Customers say") are based on a survey of 2,155 customers carried out in December 2021.
To find out more, read our full methodology.
We show offers we can track - that's not every product on the market...yet. Unless we've said otherwise, products are in no particular order. The terms "best", "top", "cheap" (and variations of these) aren't ratings, though we always explain what's great about a product when we highlight it. This is subject to our
terms of use
. When you make major financial decisions, consider getting independent financial advice. Always consider your own circumstances when you compare products so you get what's right for you.