Start Up Loans business loans review
Kickstart your new business with a government-backed startup loan of up to £25,000.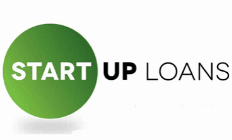 Established in 2012, Start Up Loans (SUL) is a government-backed subsidiary of the British Business Bank. Working with a national network of delivery partners, its goal is to ensure new businesses have access to affordable funding and mentoring. SUL loans are available to individuals to start a new business or expand an existing enterprise.
In addition to getting the business loan, successful applicants will have access to a year of free business mentoring.
How can we help?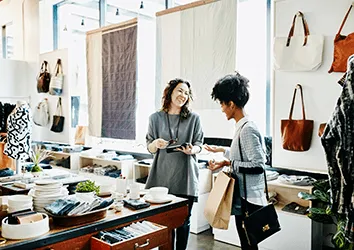 Compare loan rates
Get live, personalised quotes from a large panel of lenders through our partner Funding Options.
Compare now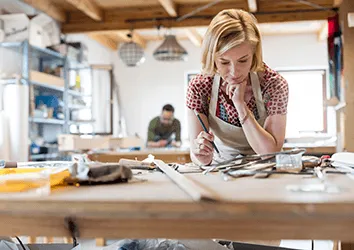 Invoice financing
Unlock the value in your invoices today to access the funding your business needs to move forward.
Get quick quotes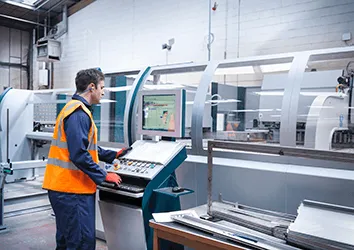 Asset financing
Borrow against equipment or property to accelerate your company's growth.
Get quick quotes
How does SUL work?
With an SUL loan, up to four partners can each apply for a maximum of £25,000, so potentially £100,000 is available per business. Loans are unsecured, meaning no assets are needed as collateral.
Key features of an SUL loan
Up to four partners in a business can choose to borrow between £500 and £25,000 over a repayment term of 1-5 years. Interest rates are currently fixed at 6%, meaning repayments will remain the same over the term of the loan.
Loan terms. Terms are 1 – 5 years.
Loan amounts. Borrow between £500 – £25,000 per director – up to four directors can apply for the loan meaning a maximum borrowing potential of £100,000 per business.
Unsecured loans. There's no collateral. The success of your application is dependent on your creditworthiness, your personal affordability and the businesses viability.
Application support. Help and advice is provided throughout the application process.
Fixed repayments. You'll pay the same amount each month.
No extra fees. There are no application costs or hidden fees.
Second loans. If you have already secured a loan and have been trading for no more than two years, you may be eligible for a second loan for the same business.
Am I eligible for Start Up Loan funding?
It's important to be certain that the repayment terms are realistic and achievable before applying for an SUL loan. You will also need to meet the following criteria:
You must be aged 18 or above
A current UK resident with the right to work in the UK
The business must be 0 – 2 years old and UK-based
You will need to pass credit checks
You'll need evidence that you can afford the loan
In addition to these criteria, your business type and loan purpose, ie how you intend to spend the funding, will need to comply with eligibility criteria set by the scheme. Detailed information on excluded business types, and excluded loan purposes can be found on the SUL website.
How can I apply?
If you've decided that an SUL loan is the right choice for your business, you can start your application online. You will need to provide a business plan, cash flow forecast and personal survival budget.
Prepare. You will need to provide a business plan and a cash flow statement for your application. Help and advice resources, as well as support on live chat, can be accessed on the SUL website.
Register. Complete the online registration form and choose a delivery partner to support you with your application.
Apply. Provide information about the business, how much you want to borrow and how you intend to use the loan.
Agree. Once approved, you will need to sign a Loan Agreement. After this is returned to SUL you will receive your loan and have access to twelve months of free business mentoring.
Alternative sources of funding
It's a good idea to explore all of your options when looking into raising funding for your small business. There are a range of different routes to consider.
Get funding from investors. If they see potential in your business or idea they may offer to purchase a portion of your company in exchange for financing.
Crowdfunding. Get the word out using social media, crowdfunding sites or by investing in marketing. Family, friends, fans and even strangers who share your passion may want to contribute funds.
Apply to a government scheme. Various government schemes exist that offer support to new and small businesses. Learn more about government support for businesses.
Frequently asked questions
We show offers we can track - that's not every product on the market...yet. Unless we've said otherwise, products are in no particular order. The terms "best", "top", "cheap" (and variations of these) aren't ratings, though we always explain what's great about a product when we highlight it. This is subject to our terms of use. When you make major financial decisions, consider getting independent financial advice. Always consider your own circumstances when you compare products so you get what's right for you.
Read more on this topic