Riverbend Cash short-term loans review
There's no application fee or prepayment penalty for this installment loan — but it comes with high APRs.
Bottom line: Riverbend Cash is a short-term solution to get quick access to cash, and is good for borrowers with consistent income who need to cover an unexpected one-time expense. If you don't get a regular paycheck, or you need a lower monthly payment amount, look for a longer-term solution.
As soon as one business day
Turnaround time
Details
| | |
| --- | --- |
| Product Name | Riverbend Cash short-term loans |
| Min. Amount | $300 |
| Max. Amount | $1,000 |
| Loan Term | Varies |
| Turnaround Time | As soon as one business day |
| Requirements | Proof of steady income for the past 90 days, monthly income of $1,000+, valid checking account, valid email and phone number, 18+ years old, US citizen or permanent resident |
Pros
Bad credit OK
No prepayment penalties
Low monthly income requirement of $1,000
Live chat available on website
Cons
Doesn't report on-time payments to credit bureaus
Potential for fortnightly repayments
First-time borrowers may only qualify for $600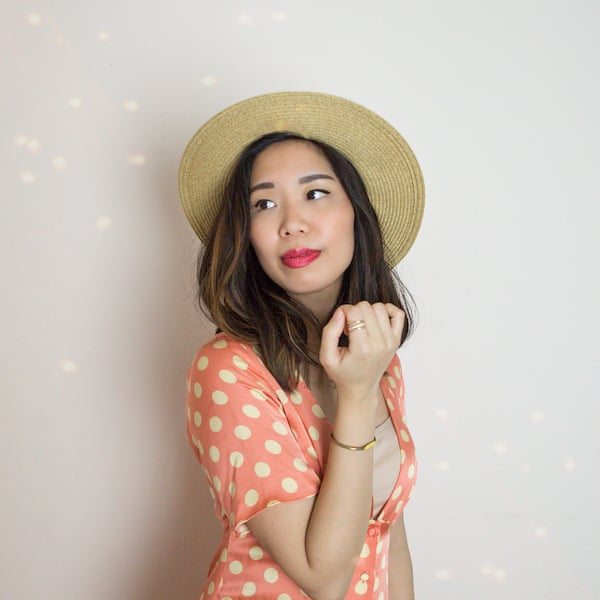 Review by
kimberly.ellis@findercrew.com
---
Kimberly Ellis is a writer at Finder. She hails from New York City with a BA from Queens College and a New York State teaching certificate. After teaching in both public and private schools, Kimberly decided to take the world by storm and dive into the media industry — where she covers everything from home loans and investing to K–12 education and shopping. She's also an aspiring polyglot, always in a book and forever on the hunt for the perfect classic red lipstick.
Expert review
Riverbend Cash is a tribal lender that offers small-dollar installment loans, and may be a good option if you're strapped for cash. The equal installment payments are easier to budget for, as opposed to a lump sum repayment you might find with a payday lender.
But its loans are expensive — with maximum rates reaching over 750% APR. And it's only a short-term financial solution to tide you over until your next paycheck. Depending on your payment schedule, you may need to make payments every other week, rather than once a month.
Riverbend Cash rates, fees and terms
Riverbend Cash provides installment loans between $300 and $1,000. First-time customers can typically only borrow up to $600, though it is possible to qualify for $1,000.
This lender doesn't publish its rates on its website. But its sample loan information provides an annual percentage rate (APR) of 778%. For example, borrowing $500 might come with a hefty finance charge of $1,117. Your loan total could work out to $1,617 split into 10 payments of approximately $162.
It also may collect payments every other week, rather than on a monthly schedule like other installment lenders. Check your loan paperwork to be sure of when your payments will be due.
Your first payment is generally due on your next payday and will continue until your loan is paid in full. If any of your payments are more than five days late, you'll get hit with a late fee of 10% of the payment amount. And if your payment bounces, Riverbend Cash charges a nonsufficient funds (NSF) fee of $30.
What is Riverbend Cash and is it legit?
Riverbend Cash is a legit tribal lender. It protects your application and loan information by housing your personal data on its secure SSL server. But it does share some of your information with its affiliates, which may not offer the same level of security.
Its website also has a page to help customers avoid debt collection scams. Riverbend Cash claims that it'll never call you to demand payment using intimidation or threatening tactics.
See other short-term loan options
Compare even more lenders that can help you get a small loan.
Riverbend Cash reviews and complaints
Many users report initially being happy that they were approved for a loan but were horrified that the financing costs were more than the amount they wanted to borrow. A few complaints are from people who had loans fraudulently taken out in their names without their knowledge, which Riverbend Cash promptly canceled as soon as the customers informed them.
Am I eligible?
To qualify for a Riverbend Cash loan, you'll need:
Proof of a steady source of income for the past 90 days
A monthly income of $1,000 or more after taxes
A valid checking account
A valid email address and phone number
To be at least 18 years old
To be a citizen or permanent resident of the US
What states is Riverbend Cash available in?
Riverbend Cash is available in 36 states. Residents in Washington, DC and the following states aren't eligible to use Riverbend Cash:
Alaska
Arkansas
Connecticut
Maine
Massachusetts
Minnesota
Montana
New Hampshire
New Jersey
New York
Pennsylvania
Vermont
Virginia
West Virginia
What information do I need to apply?
The online application requires that you input your information instead of uploading documents. Here's a list of information you'll need to have on hand:
Social Security number
Driver's license number
Pay dates
Bank account number
Bank routing number
Riverbend Cash may contact you to submit a copy of your most recent pay stubs and bank statements.
How do I apply?
Follow these steps to start the application process online:
Go to the Riverbend Cash website.
Click or tap Apply now.
Fill out your information and hit Submit.
Once you apply, your application is immediately sent to a loan specialist for review. Riverbend Cash will then contact you — generally within five minutes of submitting your application — to complete the verification process or if it needs additional information.
If you're approved, funds should hit your account the next business day.
What are my repayment options?
Once you've received the funds, your first payment is due on your next pay date that's at least five days away. Be sure to make your payment in full from an account with enough funds to cover it to avoid the extra fees.
You generally have four payment options:
ACH direct debit
Debit card
Cashier's check
Money order
Not sure Riverbend Cash is right for you? Explore other options by reading our guide to short-term loans.
Frequently asked questions
Answers to commonly asked questions about Riverbend Cash.
What is Riverbend Cash's online banking verification system?
Riverbend Cash needs to verify your banking information before approving your application. It uses a third-party verification system that allows you to securely log into your bank account to verify your account info and capture screenshots of your bank statements. To complete the verification process a different way, contact the Riverbend Cash Funding Department.
How does Riverbend Cash use your credit information?
Riverbend Cash may pull your credit report from national databases, including Clarity, DataX and Factor Trust, to determine your eligibility.