Finder is committed to editorial independence. While we receive compensation when you click links to partners, they do not influence our content.
Compare unsecured loans to borrow funds without collateral
Enjoy a quicker turnaround time and more flexibility.
Editor's choice: Fiona personal loans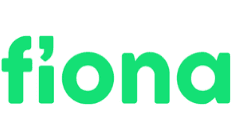 Compare multiple lenders
APR starting at $100,000
Loans up to 4.99%
See your rate
An unsecured personal loan lets you borrow funds without using an asset as security. This type of loan comes with an increased amount of flexibility in terms how you use your loan amount. You can use your funds to make a large purchase, improve your home, consolidate debt or just about anything else you like.
Keep in mind that for most personal loans, you'll need a good credit score of 680 or higher to be approved.
How unsecured personal loans work
Unsecured loans don't require collateral. They can be used for just about any legitimate purpose, subject to the lender's restrictions. When you apply for the loan, you may be asked to list why you are applying for it, and this could be part of the lender's decision.
When completing your application, you'll also need to list how much you want to borrow and choose your loan term. Unsecured personal loans offer varying amounts, usually between $1,000 and $50,000. Loan terms usually vary between one and seven years.
You'll find that unsecured loans tend to come with higher rates than secured loans because the lender is taking on more risk. These loans can also come with establishment fees, monthly fees and annual fees, so be sure to check these before you apply.
Unsecured personal loans can have fixed or variable interest rates, and repayment restrictions differ between lenders – you may be able to make additional repayments and repay your loan early without penalty depending on your loan.
Compare unsecured personal loans
Use this table to compare the interest rates, loan amounts and eligibility requirements of top online lenders.
Why is the interest rate usually higher on an unsecured loan?
Interest rates on unsecured loans are usually higher for borrowers because the lender takes on more risk. If you default on the loan, you'll have paid back more interest than on a secured loan. If your loan is secured the lender can take the asset you've used for collateral to recoup the outstanding amount.
4 factors to compare
Now that you've narrowed down what type of loan you're getting, you'll want to compare other features of the loan offer to make sure you're getting the best deal.
Interest rate. Check whether the interest rate is fixed or variable and whether it's competitive.
Minimum and maximum loan amounts. Many lenders will set a minimum and maximum you can borrow – these usually vary between $1,000 and $50,000. It's important to check that the amount you need falls between the two.
Fees and charges. You can be charged upfront and ongoing fees with unsecured personal loans, so check what these are before you apply. You can look at the APR to see an overall cost for the loan which includes these fees.
Additional features. Your loan may come with additional features that you might find convenient, such as online account management or discounts on additional products offered by the lender.
Pros and cons of unsecured personal loans
Pros
No asset needed for security.
When getting an unsecured personal loan, there's no need to supply an asset as security. If you're purchasing an asset with your funds you won't have to risk it, and you also won't need to risk an asset you already own.
Flexible loan purpose.
You can use the funds for a wide variety of legitimate purposes, subject to the lender's restrictions. Once you're approved, the funds will be transferred to you and you can use them to consolidate debt, purchase what you need to or to invest.
Easy application process.
Applying for one of these loans is usually quite easy. The application can typically take place online if you can provide the appropriate documentation required. You can usually get a preapproval response quickly after applying, though a firm offer will require verification of your information.
Cons
Higher interest rates due to no collateral being offered.
As there is a higher risk involved from the lender, the interest rates are generally higher on unsecured loans.
Mistakes to avoid with unsecured personal loans
Lying about what you need the funds for. Always be upfront with your lender about why you're applying for the loan, whether it be for business purposes or to consolidate debts.
Getting into too much debt. If you're taking out an unsecured loan to consolidate existing debts, you should be wary of getting yourself into financial trouble by increasing your debt. Make sure you'll be paying less with this new loan than you're paying on your current debts.
Check that the lender providing your loan is licensed. Always make sure you're getting a loan from a licensed lender. You can check the information at the very bottom of the website to see the lender's details.
Fees and charges. Where possible, always do your best to avoid excessive fees and charges. One way to do this is to make sure you do your research, ask questions and compare.
How to apply for an unsecured personal loan
If you think an unsecured personal loan is for you, you can use the comparison table above. After browsing through the table and finding a suitable loan, click the "Go to site" button to go to the lender's website and start the application process.
Eligibility requirements
Typically, to get an unsecured personal loan you'll need to meet a range of eligibility criteria set by the lenders.
Proof of income such as pay stubs or bank account statements.
Proof of employment.
Good credit — FICO score of 680 or higher — and be able to provide proof that you can pay off the loan.
Proof of identity.
At least 18 years of age.
Case study: Horace's experience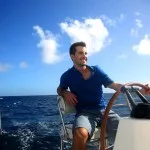 Horace
is buying a boat
Imagine this scenario: Horace is planning his travels over the break before he returns to work as a school administrator. He loves the idea of vacationing overseas and decided to buy a boat. Since the prices for boats can be high, he looked into getting an unsecured personal loan.
Knowing he'll be able to afford ongoing repayments on his current salary, Horace compared lenders offering loans for excellent credit scores. He checked the other eligibility criteria and then applied online. He found out he was approved soon after and made his way to the shore to enjoy the waters during the school break.
Frequently asked questions
Picture: Shutterstock
Before you visit Laurel Road…
The most qualified applicants have a minimum credit score of 680. Laurel Road tends to be best for people with annual income above $60,000 and total debt of less than 40% their income. If you don't think Laurel Road is best for you, explore other loan options.
Before you visit Laurel Road…
The most qualified applicants have a minimum credit score of 680. Laurel Road tends to be best for people with annual income above $60,000 and total debt of less than 40% their income. If you don't think Laurel Road is best for you, explore other loan options.
More guides on Finder