New OFX Global Currency Account offers banking for international businesses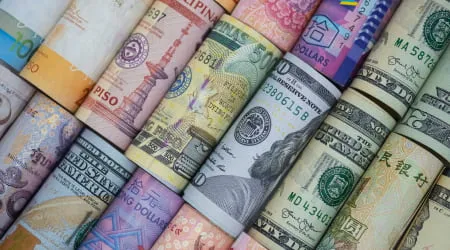 Cut costs by sending, receiving and holding seven major currencies in a single bank account.
Small businesses with a global reach, including international Amazon and eBay sellers, now have another option to deal with revenue and payments in multiple currencies without the hassle and cost of constantly converting your money.
The OFX Global Currency Account debuted Wednesday, featuring no monthly fee and seven included currencies:
Euro (EUR)
British pound sterling (GBP)
Australian dollar (AUD)
Hong Kong dollar (HKD)
Singapore dollar (SGD)
Canadian dollar (CAD)
US dollar (USD)
Account holders can receive payments for invoices or sales in any of the seven currencies directly into their account, and they can turn around and pay vendors, suppliers or taxes from the appropriate currency balance. If they need to convert funds to a different currency, OFX offers competitively low exchange rates.
The multi-currency account comes with 24/7 customer service and works with Xero accounting software. OFX plans to make available additional integrations and product advancements in the future.
"Today, 'small business' typically means 'local business'. This shouldn't be the case," said OFX President for North America Alfred Nader in the announcement. "There is a massive growth opportunity for small businesses to sell their products and services internationally, but historically the task of managing multiple currencies and opening foreign bank accounts was a big barrier. The OFX Global Currency Account changes that. It removes every barrier so now small can also equal global."
OFX noted that revenue disruptions from the coronavirus pandemic are pushing 50% of small business owners in North America to expand into new international markets for the first time before the end of 2020.
How to open an OFX Global Currency Account
Three steps are involved in opening a new account, and approvals are typically received within four business days. Local currency account details often take an additional two business days to be delivered.
Registration: Start the process online at OFX's website by entering basic identification and contact information.
Follow-up call: OFX will call you to complete your registration and provide instructions for the verification documents you'll need to submit.
Verification: Upload all required documents to OFX's secure site.
How the new account compares
The OFX Global Currency Account hits the market as an obvious rival to the TransferWise Borderless Account from one of OFX's closest money transfer competitors. While the TransferWise Borderless Account is marketed to individuals as well as businesses, both offerings rely on competitive currency conversion rates — often far better than banks and larger money transfer services like Western Union.
Among the biggest differences between the two is the fact that OFX converts your money at slightly above the mid-market exchange rate with no fee, while TransferWise converts right at the mid-market rate with a small conversion fee.
Unlike OFX, TransferWise doesn't offer free receipt of payments in Hong Kong dollars, Singapore dollars or Canadian dollars, but it does have one currency on its list that OFX doesn't: New Zealand dollars. TransferWise allows you to keep balances in more than 50 currencies, but in order to set up the local bank details for free payment receipt within the Eurozone, US, Australia, New Zealand and the UK, TransferWise charges a one-time $31 fee.
Photo: Getty Images