Case Study: Matt conducts business through his foreign currency account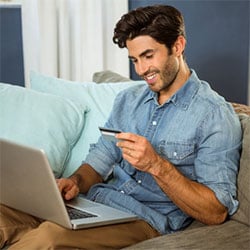 Matt buys products from China to sell to his customers in North America. Without a foreign currency account, he converted US dollars into Chinese renminbi when purchasing items from suppliers and then converted Canadian dollars or Mexican pesos to US dollars when receiving payments from customers.
The process not only took time for banks to move his money and fees per transaction, but also introduced the risk of losing his hard-earned profits to exchange rate fluctuations when converting across currencies.
Today, his foreign currency account integrates the ability to send and receive money in the currencies he frequently conducts business in. He can buy from suppliers using Chinese renminbi and receive payments from customers in their own currencies directly into his US-based bank account. When the exchange rate is strong, he converts the foreign currencies in his account to US dollars quickly and affordably.