Finder is committed to editorial independence. While we receive compensation when you click links to partners, they do not influence our opinions or reviews. Learn how we make money.
Compare condo mortgage rates
Getting approved can be tricky — especially if you pick the wrong unit.
The good news is that there is plenty you can do to improve your shot at getting a competitive mortgage, but you'll need to do your research.
Condos vs. apartments
Condos are owned by individuals and run by a homeowners association, while apartments are owned by one individual or corporation and rented out. So if you're looking to buy a unit in a building, you'll need a condo loan.
What conditions and restrictions apply to condo loans?
The exact regulations and restrictions for condo loans vary by lender, but expect to see requirements about:
Down payment. Condos often require a higher down payment than a house, though the exact amount varies by lender.
Homeowners association. The homeowners association will likely have to meet certain requirements, such as putting aside 10% or more of revenue for future building repairs.
Other tenants. Many lenders won't finance a mortgage if a large percentage of residents in the building are behind on their homeowners association dues or if too many units are rented out and/or owned by a single person or corporation.
Limits to exposure. Some large lenders will also look to limit their exposure to individual developments. For example, once a lender has funded a certain percentage of purchases in a new complex, it may refuse to offer loans for any more condos in the same complex.
Property use. Some lenders will only finance loans for apartments designed for residential use. Properties that are managed as part of a hotel or resort, for example, may not qualify for a loan.
Tips on getting approved for a condo mortgage
To improve your chances of getting a mortgage:
Save. Having a 20% or higher down payment saved can significantly increase your borrowing power, so build a strong savings balance before you approach any lenders.
Do your research. Look into the building's homeowners association and ask if they meet FHA standards. Lenders will also consider a property's location and features to determine how easy it will be to sell in future, as well as market trends and the sales performance of similar properties in the area. Properties that will be easy to resell will be easier to get a mortgage for.
Seek help. Consider hiring a realtor to help you find a property that will be attractive to mortgage lenders.
Check your credit.

Could there be blemishes on your credit history damaging your reputation in the eyes of lenders?

Check your credit score

and spend some time working on it if your score isn't favorable.
Speed up your mortgage application process
Why are there restrictions on condo mortgages?
Banks and credit unions regularly sell loans to government-backed financial institutions Freddie Mac or Fannie Mae to free up capital. But in order to do that, your condo needs to meet strict requirements — and many new buildings don't.
If that happens, you can still get a loan through a bank or financing company, but the inability to sell the loan off makes it a higher risk for your lender.
Also, if something goes wrong and you default on your loan, the lender would need to sell the apartment to recoup the losses. With this in mind, lenders prefer to fund the purchase of properties that can be sold quickly if you're unable to keep up with your payments.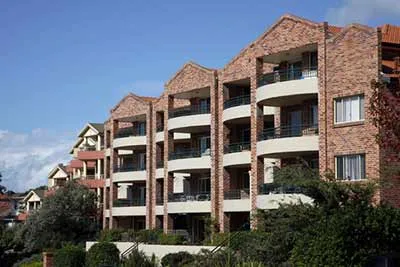 Pros and cons of buying a condo
Pros
Cheaper. Condos are generally cheaper to purchase than single-family homes in the same area.
Close to the city. Condos are found in sought-after locations close to work, transportation and entertainment options.
High rental yield. If you're a property investor, renting out a unit can often generate substantial rental income.
Cons
Lending restrictions. It can be more difficult to get approved for a condo mortgage.
Limited capital growth. While condos often provide high rental yield, they don't always provide good opportunities for capital growth.
High interest rates. Condos mortgages generally come with higher interest rates than single-family homes.
How to find the right condo
To find the perfect condo:
Identify your needs. Put together a list of what you want in a property. How many bedrooms do you want? What sort of facilities should the complex have? Where is your ideal location? Is a parking space essential?
Know your budget. Working out how much you can comfortably afford to spend before shopping is crucial. Finding a place above your budget will lead to a denied application.
Understand the market. Look into recent sale prices of similar units in the same area so you'll be ready to negotiate a good deal.
Shop around. Compare available options online and visit at least a handful of places before making a decision.
Consider using a real estate agent. Agents have specialized knowledge of the real estate market and can do all the hard work to help you find the perfect apartment

— especially in a competitive market.
Our guide to real estate agent fees
Bottom line
Buying a new condo can be a bit trickier than buying a house, but if you save up for a hefty down payment and find an approved unit, it's possible. To get the best deal, compare mortgage lenders before getting started.
Frequently asked questions
Image: Shutterstock
More guides on Finder