The global mental health market is expected to be worth $560 billion by 2030, driven by an aging population and rising numbers of people with mental health disorders. By investing in mental health stocks, you can grow your portfolio while supporting companies that make and deliver treatments.
What are mental health stocks?
When you buy mental health stocks, you're buying shares in publicly traded companies that deliver products or services related to the mental health industry. This includes creating treatments or medications, offering counselling services, producing educational materials and developing technology to assist mental healthcare professionals and clients.
How to invest in therapy stocks
Research stocks. You can check out a list of mental health stocks to watch below. Compare stock prices, past performance and company financials to decide which stocks are right for you.
Choose an investment platform. Look at fees, features and whether you can get access to the exchanges on which your stocks are trading.
Open an account and add funds. You might need to wait for your account to be verified and for your funds to hit the account before you can begin.
Find your chosen stock. Search for stocks by name (Pfizer Inc.) or ticker symbol (PFE).
Submit your order, review and buy. Buy stocks with a market order. Some platforms lets you buy fractional shares or place limit orders that trigger a buy or sell when a stock reaches your desired price.
Mental health stocks to watch
Teladoc Health provides virtual healthcare services in the United States and internationally. Through the Teladoc, Livongo, and BetterHelp brands, it offers services for a wide range of conditions including diabetes, chronic kidney disease, cancer, congestive heart failure and mental health conditions.
Healthcare
Exchange: NYSE
Dividend yield: N/A
Price-earnings (P/E) ratio: N/A
---
Eli Lilly and Company discovers, develops and markets human pharmaceuticals worldwide. Its portfolio of products include treatments for depression, anxiety, schizophrenia, bipolar disorder, diabetes, cancer, arthritis, osteoporosis and other conditions. The company makes Prozac (fluoxetine), one of the most widely used FDA-approved antidepressants on the market.
Healthcare
Exchange: NYSE
Dividend yield: 1.21%
Price-earnings (P/E) ratio: 46.63
---
Pfizer discovers, develops, manufactures, markets, distributes and sells a wide range of biopharmaceutical products worldwide. The company makes a number of widely used medications that treat mental health conditions including Xanax (alprazolam), Effexor (venlafaxine) and Zoloft (sertraline).
Healthcare
Exchange: NYSE
Dividend yield: 3.16%
Price-earnings (P/E) ratio: 9.63
---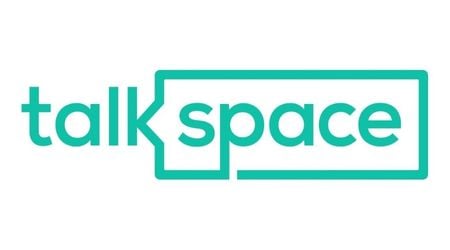 Talkspace is a New York based virtual behavior healthcare company that delivers healthcare services through encrypted web and mobile platform. The company offers treatment options for psychiatry therapy as well as adolescent, individual and couples therapy.
Healthcare
Exchange: Nasdaq Global Select Market
Dividend yield: N/A
Price-earnings (P/E) ratio: N/A
---
Bristol-Myers Squibb Company discovers, develops, licenses, manufactures and markets biopharmaceutical products worldwide including Abilify (Aripiprazole), an antipsychotic medication. It offers products for neuroscience, hematology, oncology, cardiovascular, immunology, fibrotic and covid-19 diseases.
Healthcare
Exchange: NYSE
Dividend yield: 2.95%
Price-earnings (P/E) ratio: 24.25
---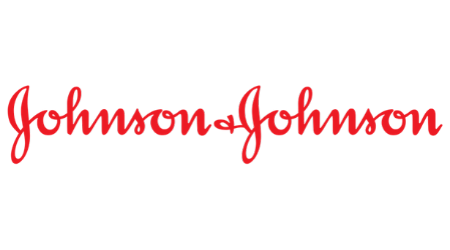 Johnson & Johnson makes and sells healthcare products worldwide. Its brands include Johnson's, Aveeno, Listerine, Neutrogena, Tylenol and Band-Aid. Its subsidiary, Janssen Pharmaceuticals, develops a number of treatments for mood disorders, neurodegenerative disorders and schizophrenia including Haldol (haloperidol), Risperdal (risperidone) and Invega (paliperidone).
Healthcare
Exchange: NYSE
Dividend yield: 2.70%
Price-earnings (P/E) ratio: 24.75
---
Overview of mental health disorders in the US
Around 1 in 5 adults in the US have a mental health disorder, according to 2020 data released by the Substance Abuse and Mental Health Services Administration (SAMHSA). This is roughly 52.9 million people or 21% of the US adult population.
The data shows a higher rate of mental health disorders among females (25.8%) than males (15.8%). There was also a higher rate of mental health illness among young adults aged 18-25 (30.6%) than adults aged 26-49 (25.3%) or 50+ (14.5%).
Many conditions fall under the umbrella of mental health disorders including anxiety disorder, panic disorder, bipolar disorder, eating disorder, borderline personality disorder, depression, obsessive-compulsive disorder (OCD), post-traumatic stress disorder (PTSD), schizophrenia and trauma.
Mental health problems aren't new, but they're certainly starting to get more awareness, with several celebrities, including Ryan Reynolds, Beyoncé, and even Prince Harry coming out to talk about their own mental health. Increasing awareness may help convince people to seek help for their problems, thereby driving up demand for mental health services.
What are the risks of investing in mental health stocks?
One of the main risks of investing in mental health stocks is that companies you don't invest in will be quicker to come out with new treatments or technologies. For therapy stocks in companies that offer program-based treatments, there's a risk that programs will become ineffective or that users will lose interest.
Open an investment account to buy mental health stocks
Bottom line
The mental health industry is growing as companies rise to meet the demands of a population increasingly challenged with mental health disorders. Investing in therapy stocks can support companies that deliver treatments or develop pharmaceuticals while diversifying your portfolio.
As with all investments, there are risks to investing in mental health stocks, so be sure to carefully research companies and stock trading platforms before you buy in.
Disclaimer: The value of any investment can go up or down depending on news, trends and market conditions. We are not investment advisers, so do your own due diligence to understand the risks before you invest.
More on investing
Find out how to buy OTC stocks and compare brokers who offer access to OTC Markets.
Read more…
Looking for a discount broker like Webull that offers something different? Here are some of the top alternatives to consider.
Read more…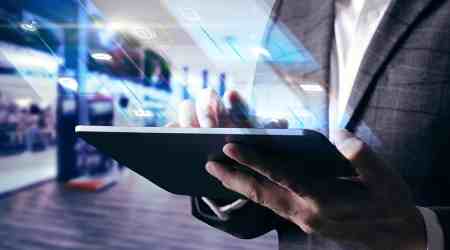 Here are the best renewable energy stocks that should be on your radar to help you grow your green portfolio
Read more…