Finder is committed to editorial independence. While we receive compensation when you click links to partners, they do not influence our opinions or reviews. Learn how we make money.
7 alternatives to Upgrade personal loans
Compare other providers with competitive rates, fast turnaround and more.
Upgrade is a direct lender that provides fast financing for borrowers with good to excellent credit. While its known for its personal loans it also recently launched a personal line of credit that borrowers can use to cover ongoing expenses. While Upgrade offers a wider range of loan amounts than some of the competition, its APRs are slightly less competitive, ranging from 7.99% to 35.97%, including an origination fee between 1% and 6%. Compare similar providers to Upgrade who might be a better fit for your borrowing needs.
Pros
Get up to $35,000
Blockchain technology means faster, safer applications
Helps you track your credit score
Offers loans and personal credit lines
No prepayment penalties
Cons
Not available in CT, CO, IA, MA, MD, VT or WV
Origination fee of 1% to 6%
Difficult to qualify if self-employed
Can't use it to pay for college or investments
Must have $1,000 to spare each month to qualify
Alternative sites like Upgrade
---
---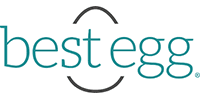 1. Best Egg
Best Egg is an online lending platform that offers personal loans with competitive rates and quick turnaround times. While it might not use blockchain yet, it's able to get you funding in as fast as one business day after applying.
Best Egg and Upgrade are crowd favorites, both scoring the same 9.5 out of 10 rating on Trustpilot. They also charge similar origination fees — Best Egg's range from 0.99% to 5.99% compared to Upgrade's 1% to 6%. And both offer loans terms of 3 years or 5 years. Best Egg beats Upgrade when it comes to its rates, charging 5.99% to 29.99% — capped nearly a full 6% below Upgrade's. And while Best Egg doesn't serve borrowers in Iowa, Vermont, West Virginia, Puerto Rico or Guam, borrowers from Connecticut, Colorado, Maryland and Massachusetts can qualify.
What Best Egg doesn't offer is a wide range of loan amounts: It only offers loans from $2,000 to $35,000. It has a slightly higher credit score requirement of 640, compared to Upgrade's 620.
---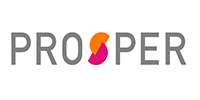 2. Prosper
Prosper helped bring peer-to-peer (p2p) lending to the US when it launched in 2005. Instead of directly funding loans like Upgrade, it connects borrowers with investors who collect on interest.
Prosper and Upgrade offer around the same APR range of 7.95% to 35.99%. Its origination fees are similar — though Prosper's maximum is one percentage point lower at 5%. And like with Upgrade, borrowers can choose between loan terms of 3 years and 5 years. Prosper is available in several states where Upgrade isn't, namely Connecticut, Colorado, Maryland, Massachusetts and Vermont. You can't qualify for a Prosper loan if you live in Iowa, North Dakota or West Virginia, however.
If you go with Prosper, keep in mind that you can't borrow as much as you would with Upgrade: Its loan amounts range from $2,000 to $40,000. It also requires borrowers to have a slightly higher credit score of 640 to qualify, and you might not get your funds as fast, since your loan relies on investors.
---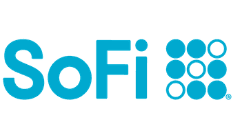 3. SoFi
Like Upgrade, SoFi brings in borrowers with its extra perks: Mentorship programs, networking opportunities and career and financial advice. SoFi might be better known for its student loan refinancing, but it also offers personal loans at competitive rates. Part of its goal is to give high-earning young professionals access to financing that they might not have known was an option.
SoFi's loans come in larger amounts than Upgrade's, ranging from $5,000 to $100,000. Its rates are also capped much lower, ranging from 5.99% to 18.53% if you choose a fixed APR and 5.74% to 14.70% if you go with a variable APR. These rates include a 0.25% discount for enrolling in automatic payments. SoFi also doesn't charge any fees — not even late or returned check charges. Since its loan amounts are higher, it also offers longer loan terms of 24 - 84 months.
SoFi might be available in more states than Upgrade, but residents of Mississippi will have to look elsewhere. You're also out of luck if you only need between $1,000 and $4,999 in financing.
---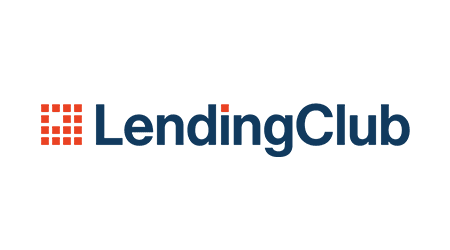 4. LendingClub
Upgrade cofounder and CEO Renaud Laplache was actually a cofounder and CEO of LendingClub until he resigned in 2016. His resignation came after a scandal where he sold $22 million in loans to an investor with a potential conflict of interest. Laplache went directly from LendingClub to start Upgrade with Soul Htite.
There are some major differences between the two companies. Unlike Upgrade, LendingClub is a p2p lender that offers a wide range of loan products, including business loans, car refinancing and medical financing. It's also won several awards, and a spot on Forbes' list of America's Most Promising Companies of 2014. Lending terms of 3 years or 5 years and APRs from 10.68% to 35.89% are comparable to Upgrade. Even its origination fees of 1% to 6% are identical. However, LendingClub is offered in all states except Iowa or West Virginia. Its APR range from and is comparable to Upgrade.
LendingClub caps its personal loans lower than Upgrade, at $40,000. It also can take longer for you to get your loan, since they're investor-funded: As little as 4 days. LendingClub has a higher credit score cut-off of 660.
---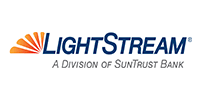 5. LightStream
LightStream is an online lending division of SunTrust Bank, a Southeastern regional bank — and one of the largest in the country. LightStream's loans are a bit larger than Upgrade with loans between $5,000 and $100,000. When it comes to paying back your loan, you can choose from a term as short as 2 years to as long as 7 years.
LightStream offers competitive fixed and variable interest rates, though it doesn't give a range. And if you're worried about Upgrade's credit requirements, this loan isn't for you — it favors borrowers with good or excellent credit. You also need to have a specific use in mind to qualify, so you can't borrow funds for several different purposes.
---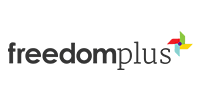 6. FreedomPlus
FreedomPlus is the lending branch of the Freedom Financial Network, which specializes in getting customers out of debt. Other members of the network include Freedom Debt Relief and Bills.com. As you might expect, FreedomPlus specializes in debt consolidation loans, offering discounted rates to borrowers who use at least half of their loan to pay off existing debt.
FreedomPlus offers lower APRs than Upgrade, ranging from 7.99% to 29.99%. And rates aren't just based on your credit score — if you have $40,000 in retirement savings or apply with a cosigner, you can qualify for a discount. When it comes to paying back your loan, FreedomPlus also has a wider range of terms than Upgrade, from 2 years to 5 years.
However, FreedomPlus offers a more narrow lending limit, between $7,500 and $40,000. It can also take longer to get your funds than you would through Upgrade. Loans are not available in Colorado, Connecticut, Hawaii, Iowa, Kansas, Maine, New Hampshire, New York, North Dakota, Oregon, Rhode Island, Vermont, Wisconsin, West Virginia or Wyoming.
---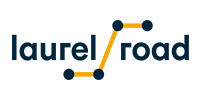 7. Laurel Road
Formerly the student loan branch of Darien Rowayton Bank (DRB), Laurel Road now also offers personal loans to borrowers with good credit who make at least $60,000 a year. You'll want to check out this lender instead of Upgrade if you're a medical professional — doctors and dentists are eligible for lower rates and higher amounts than anyone else. Medical residents can also take advantage of Laurel Road's $25 minimum monthly repayments while they're completing their program.
Everyone else can borrow from a similar range as Upgrade, with loans starting at $1,000 and capping at $45,000. Loan terms fall within the same range, though with Laurel Road you can choose between 3, 4 or 5 years to pay off your loan. Its APRs are also more competitive, ranging from 7.50% to 24.75%.
Laurel Road requires a credit score of at least 680 to be eligible for a personal loan, which is higher than Upgrade's requirement. However, you do have the option of bringing on a creditworthy cosigner to help you meet its credit and income requirements.
---
Compare more personal loan providers