Finder is committed to editorial independence. While we receive compensation when you click links to partners, they do not influence our content.
Compare $50,000 life insurance policies
This level of coverage may cost more than a policy for twice the amount.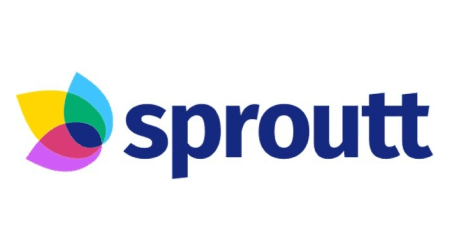 Quotes from 40+ top insurers
Up to $10 million in coverage
Skip the medical exam
Get quotes
A $50,000 life insurance policy may seem like a lot to you, but most standard term or whole life insurance policies start at $100,000 of coverage. A $50,000 benefit is usually part of a specialty policy, and is priced that way, which means you may pay more for this coverage than for a policy with a much larger benefit.
How much does $50,000 life insurance cost?
Shopping for a $50,000 policy can be difficult, as most insurers don't let you get an online quote for coverage that low. But, as with most life insurance, the main factors in determining your premium are your age and health. A 30-year-old man in good health who doesn't smoke may pay $19.71 a month for $50,000 in term life insurance, and a woman may pay $18.00 per month, based on the most recent rates from Policygenius.
Not only will getting a larger policy give you more options, but you'll likely pay less as well. For example, using the same stats, the man might pay $18.74 for a $100,000 policy, and the woman $16.37. It's not a lot of savings, but you're still paying less for twice as much coverage.
Can I get a $50,000 life insurance policy?
Yes, but opting for a $50,000 policy might limit your options and may come with age restrictions. For example, some insurers offer $50,000 of insurance as a specialty policy for people 40 years old and older, or only for retired seniors. Child policies also often cap at $50,000 of coverage.
If you can find an insurer that offers a lower coverage policy, your health and age will determine both your eligibility and how much you pay in premiums.
Can I get $50,000 of coverage without a medical exam?
Yes. Guaranteed Issue life insurance offers "guaranteed" coverage without a medical exam or questionnaire, and the coverage usually caps at $50,000. But you pay for the privilege of not taking an exam with higher premiums.
Is a $50,000 life insurance policy right for me?
If you're single with no dependents and minimal debt, $50,000 in coverage may be enough to make sure your loved ones aren't burdened with your final expenses and obligations. Consider the following expenses when determining the size of your policy:
Funeral expenses. In 2020, the average funeral and burial costs are between $6,000 and $9,000, an expense you don't want to leave your beneficiaries to cover.
Debt. If you have a car loan or student debt, your policy could help pay those off when you're gone.
End-of-life medical expenses. You'll want enough coverage to pay for any medical expenses associated with your death.
Money for your family. Leaving behind a bit of money for your family can help make sure they have time to grieve without having to worry about finances.
Get quotes for $2 million life insurance policies
What should I watch out for?
Having fewer choices of insurers to work with may mean you end up paying more for coverage that doesn't fully suit your needs. And cost is something to keep in mind as you shop for a policy. No-exam policies may seem convenient, but they cost significantly more.
Bottom line
Finding the right $50,000 life insurance policy for you can be difficult because you'll have limited options, which means that comparing life insurance companies can make the difference in finding the best coverage at the best price. But with so few policies available at that level, you may consider boosting your coverage to $100,000, which could give you more choices and possibly lower premiums.
Common questions about $50,000 policies
More guides on Finder