Finder is committed to editorial independence. While we receive compensation when you click links to partners, they do not influence our content.
Get a legit payday loan with no credit check
Check state laws, licensing and customer reviews before you submit an application.
Editor's choice: OppLoans Installment Loans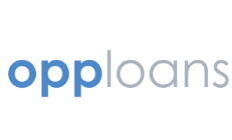 Easy online application
Quick approval
Long repayment terms
See my rate
Any lender that isn't willing to comply with state law won't be legit. But even if it's in line with your state's laws, it may still be expensive. Compare legit options to find a loan you can afford.
6 ways to tell a short-term lender is legit
The following should help you find legit payday loans easily:
Accredited by the Better Business Bureau. The Better Business Bureau (BBB) is more than a century-old nonprofit organization that helps identify trustworthy business. Different short-term lenders across the country have BBB accreditation, and dealing with these businesses provides extra peace of mind.
Provides contact details. Take some time to find a lender's contact details. If a lender provides no more than a contact form or an email address, see how responsive it are before you apply. A legitimate payday lender shouldn't shy away from providing a physical address, phone support or live chat.
Lists fees and charges. Direct lenders of legit short-term loans are legally required to be upfront about the fees and charges you have to pay during the loan term, and they adhere to all given maximum limits. The loan contract should clearly set out all applicable fees and charges.
Abides by state regulations. With legit payday loans, you don't have to worry about lenders charging you more than the maximum limits set by the state. Check the regulations in your state to make sure your lender is operating legally.
Doesn't require money upfront. One of the biggest red flags when researching a lender is if it requests money upfront. Origination fees are paid out of your loan amount, and you shouldn't have to pay anything before you borrow.
Checks ability to repay. Payday lenders are no longer legally required to make sure you can afford repayments in all states. But legit lenders will still ask about your monthly income and expenses when you apply.
Compare 3 highly-rated short-term loan providers
Lender
What borrowers say
Ace Cash Express

Upfront about cost
Fast cash in an emergency

Check 'n Go

Quality customer service
Quick and easy application

Changing account information can be difficult

Read review

Speedy Cash

Easy to qualify
Fast turnaround

Read review
See more legit loans you can apply for today
Choose your state of residence and select Show me my options to compare even more lenders.
Can I get a legit payday loan without a credit check?
You can — states generally don't require lenders to check your credit when you take out a loan. But you might not get the best deal. That's because lenders that don't check your credit typically assume the worst and offer less favorable rates and terms than those who do.
Even if your credit is far from perfect, a lender that checks your credit is often a better bet. Look out for other red flags like guarantees and upfront fees before you apply.
Are payday loans available in my state?
Are these payday lenders legit? Read our reviews to find out
Even legit short-term loans can be costly
Whether you've decided on a payday loan, installment loan or auto title loan, you may face a bigger expense than you initially expected. Short-term loans are designed to be repaid quickly. If you're unable to pay on the due date, you'll be charged more fees and extra interest, which can quickly increase the total cost of your loan.
As with every lending option, always be sure you can repay what you borrow.
More considerations before you apply
Take some time to go through the loan's terms and conditions, as this document tells you how much you may have to pay in different circumstances such as rollovers and late payments. Some states don't allow you to refinance a loan or take out more than one within a given period of time.
You'll also have to pay additional fees if you make a late payment, and your lender may report your missed payments to credit bureaus. Reconsider applying if you think you may have troubles repaying your borrowed funds.
Bottom line
Knowing what to look for in a legit lender is just as important as understanding common scams. Once you've checked over your state laws, know how much you need to borrow and have an idea how to repay, start comparing your options to be sure you're getting a good deal.
Frequently asked questions
Check out our answers to common questions before you apply.
Can an out-of-state lender fund my loan?
No. A lender should have a license to operate in each state, and if your state doesn't permit payday loans, then it can't fund any loans. You may be able to consider getting an installment loan or an auto title loan instead.
What eligibility criteria do I have to meet to apply for a legit short-term loan?
You should be US citizen or a permanent resident and you should have a regular source of income. You should also meet your state's minimum age requirement. Other criteria depend on the specific lender.
Are there legit lenders that don't require a bank account?
Yes. Some legit lenders offer alternative ways to receive your loan funds such as prepaid debit card loans or picking up your cash at a nearby store.
What information do I have to provide to apply?
You'll have to provide your name, contact details, Social Security number, employment details and income details. If you're applying online, you'll need to provide your bank account details as well.
Will taking out a payday loan affect my credit score?
Applying for a loan may go on your credit history report, and if you fail to make timely payments on your borrowed funds, your lender may report you to a collection agency. This will most likely go on your credit report. It's always important to have the ability to repay a loan before you take one out.
Of course, if you find a lender that helps build credit, making your payments on time can build your credit score. If you know you can repay and feel comfortable working with the high APR and fees, you could possibly raise your credit score through a payday loan.