Finder is committed to editorial independence. While we receive compensation when you click links to partners, they do not influence our opinions or reviews. Learn how we make money.
How to pay for emergency home repairs
Personal loans, federally backed programs and more ways to cover a quick fix.
Editor's choice: LendingClub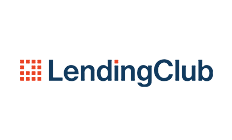 Less strict eligibility requirements
Quick turnaround time
High Trustpilot rating
Go to site
When your homeowners insurance doesn't quite cover that leaky roof or broken water heater, you have plenty of financing options to lift you out of a crisis and back into home comforts.
7 ways to pay for emergency home repairs
How you'll want to cover the expenses of an unexpected home repair will depend on the extent of the damage, how much you're able to contribute from savings and how your home was damaged.
Grants for home repairs after a natural disaster
The Red Cross and the Federal Emergency Management Agency (FEMA) are the first two places you should turn to if your home is damaged during a natural disaster like a flood or hurricane.
The Red Cross can assist with cleanup in your home after a disaster and often funds home repair grants. FEMA also offers grants for major repairs that include fixing your home's foundation, roof, septic systems, utilities and other essentials.
Since grants typically last until funds run out, it will be easier to qualify if you apply as soon as possible after the natural disaster hits.
3 tips to prepare for an emergency home repair
If you don't want to be caught off guard by a repair, these tips can help you prepare before disaster strikes:
Keep a list of contractors. Storing numbers in your phone is smart, but you should also write down a list of contractors in your area and stick it in your wallet in the event that you lose cell service. Look for those on call 24/7 in case of emergency.
Call your insurance provider. Contact your insurer to confirm what's covered by your policy and what you're responsible for. After an emergency, most insurers send an assessor to look over the damages and let you know how much you're covered for. But it helps to know before so you can think about financing if you need it.
Know your disaster relief options. Ask your local housing administration about potential grants and other forms of disaster assistance so that you can apply as soon as possible, if necessary, to increase your chance for approval.
How much do common home repairs cost?
Home repair costs can vary according to the value of your home, where you live and the extent of the damage. Here's a ballpark of what you can expect for common home repair and improvement costs, according to a July 2018 HomeAdvisor survey:
| Repair type | Average cost | Average range | Lowest and highest cost |
| --- | --- | --- | --- |
| Roof | $777 | $335–$1,229 | $150–$4,100 |
| Garage door | $227 | $147–$330 | $75–$588 |
| Door | $220 | $117–$323 | $50–$600 |
| Water main repair | $797 | $322–$1,292 | $140–$2,800 |
| Repair or replace electric panel | $1,105 | $519–$1,698 | $125–$3,000 |
| New wiring | $1,286 | $534–$2,038 | $125–$4,400 |
| Carpeting | $191 | $123–$260 | $75–$434 |
| Hardwood floors | $4,405 | $2,543–$6,490 | $1,065–$10,200 |
| Foundation | $4,001 | $1,848–$6,337 | $450–$11,000 |
| Level or mudjack concrete slabs | $881 | $543–$1,295 | $300–$2,200 |
| AC unit | $342 | $163–$527 | $75–$1,200 |
| Furnace | $285 | $131–$454 | $60–$900 |
| Siding | $639 | $300–$1,037 | $100–$16,330 |
| Trim | $608 | $275–$941 | $100–$1,990 |
| Stairs or railings | $618 | $306–$975 | $115–$1,750 |
| Drywall | $500 | $272–$750 | $125–$1,380 |
| Wall | $668 | $329–$1,012 | $150–$2,000 |
Source: HomeAdvisor.com
3 home repair solutions to avoid
If you don't have a savings buffer to put toward unexpected home repairs, you might be tempted to juggle your existing personal expenses to scrape together what you need. Applying for a personal loan could be a better option than these three ways people use to pay for home repairs — and keep you from landing in an even worse financial situation.
Putting off payments on bills. Late loan repayments can seriously damage your credit score, making it difficult to qualify for financing in the future. But skipping your usual bills to foot an emergency expense could launch you into a spiral of debt, not to mention leave you without a place to live if those bills are your mortgage or home equity loan.
Paying with plastic. Paying for a new faucet or a caulk gun with your credit card might not set you back too much. But they typically come with much higher APRs than personal loans, and costs can add up quickly if you swipe for a big-ticket item.
Using short-term lenders. A payday loan or installment loan might be a last resort when you can't qualify for a personal loan or government assistance. But with APRs that can soar to 100% and even 400%, it's the most expensive type of financing you can get.
Compare personal loans
Bottom line
If you don't have the money for repairs when the unexpected happens, you're not alone. You're also not out of luck. Start your search with our comprehensive guide to personal loans so you can jump right into comparing lenders when you have to cover an emergency home repair.
Frequently asked questions
Image Source: Stutterstock