Finder is committed to editorial independence. While we receive compensation when you click links to partners, they do not influence our content.
How to pay for a home sensory deprivation tank
Getting the calm you need at home could be more affordable than you think.
Editor's choice: Credible personal loans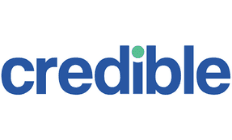 Loan range: $1,000-$100,000
Personalized rates in minutes
Funds as soon as 1 day
See my rate
Shutting down your senses can result in boosting your creativity, reducing stress and more. A sensory deprivation tank can give you just, blocking out light and sound while providing with the sense that you're suspended in space, thanks to body-temperature water with a high salt content that keeps you buoyant. Spending half an hour or longer in a tank — called floating — is a great way to shut out distractions and focus on what's going on internally.
But going to a place for a float in a sensory deprivation tank can easily set you back $75 or more an hour, adding up quickly if you're a fan.
Frequent floaters might find building their own home float tanks worth it. Supported by a range of financing, sensory deprivation doesn't have to fully deprive your wallet.
How can I finance a home sensory deprivation tank?
Buying a sensory deprivation tank doesn't come with as many financing options as, say, a car. But you can find ways to cover the cost of your tank without breaking the bank.
Personal loan
You'll need to square away your personal loan before buying your tank, but it's a good idea to narrow down a specific amount. It can help you find a lender that's appropriate for your needs, while also keeping you from borrowing and paying more than necessary in interest and fees.
Reach out to the float tank company you're interested in buying from and ask for a quote that includes delivery and Epsom salt, if they provide it. If they don't sell salt, ask if they recommend a manufacturer and reach out for an amount to factor into your loan.
Manufacturer payment plan
Some sensory deprivation tank manufacturers offer payment plans that are like a personal loan. You apply for financing while shopping for your tank, paying it off according to your manufacturer's terms.
The downside of a payment plan is you can't use it to cover the cost of items the manufacturer doesn't sell, like salt. You also don't have the options to compare multiple personal loan providers.
Credit card
You might not want to put the cost of your tank on a credit card unless it's a cheaper model. A balance of more than 30% of your credit limit can hurt your credit score, not to mention attract more in interest.
However, it might make sense to pay with plastic for costs associated with your float tank, like salt and water-maintenance gear.
Compare personal loans from top lenders
How much do home sensory deprivation tanks cost?
Home sensory deprivation tanks might cost you more than you'd expect. Aside from the tank itself, you pay to deliver it to your house and maintain it over the long haul.
The tank
Your largest immediate cost by far is your new tank. How much you pay largely depends on the type you want. On the cheaper end are tents offered by companies like Zen Float Company, which cost a little less than $2,000. Actual tanks are typically more expensive and can set you back as much as $14,500 and even $30,000.
Typical tank cost: $2,000 to $30,000
The shipping
Your new tank is useless if you can't get it to your house. Lighter tent models come with lower shipping costs than heavy tanks. Some sellers factor the cost of shipping into the overall price of your tank.
Shipping costs can also depend on where you live. If you order a tank from a manufacturer in your state, you might not pay as much as shipping it across the country. And ordering a tank from abroad can be even more expensive.
Typical shipping cost: Free to $1,000 or more
The Epsom salt
If you watched the first season of Stranger Things, you know that sensory deprivation tanks need a lot of salt. Like, a lot of salt. As in, you could clear out your local drugstores and still not have enough.
Your average float tank needs about 850 pounds of inorganic magnesium sulfate — commonly called Epsom salt — though it can easily be more than 1,000. Generally, you need about six pounds of salt per gallon of water.
More than likely, you'll need to order your salt in bulk from a wholesaler or your tank's manufacturer. You might have to reach out to your salt supplier to get a quote, potentially negotiating a discount.
Typical Epsom salt cost: $340 to $850
The water maintenance
Storing that much water in your home — at least 200 gallons — requires some maintenance. Supplies you'll need to maintain your tank include:
Hydrometer. Measures how dense your water is — and how likely you're able to float in it.
Hydrogen peroxide. Used to clean your tank between sessions, preferably at 35% concentration.
Commercial pH up. A chemical with a high pH to increase your water's pH level.
Commercial pH down. A chemical with a low pH used to lower the PH level of your water.
Test strips. Strips to test and fine-tune the pH level of your water.
Water skimmer. A tool for cleaning the surface of your tank's water.
You can typically find these items online or at a local pool supply store.
Typical maintenance costs: $50 to $100 a year
The heat
Keeping your tank at the ideal temperature can also add up over time. It takes as long as 30 hours to get your tank up to ideal temperature — a significant amount of energy.
Costs vary depending on the state you live in and the temperature of the room your tank is kept in.
Typical cost: $50 to $100 a month
Is a DIY sensory deprivation tank less expensive?
Not necessarily — and it can be a lot more work. Building a tank can cost as much as less expensive tanks on the market: around $2,500 to $3,000. That's because it's a relatively complicated project.
You'll have to soundproof and insulate the tank, filter and heat the water and possibly install lights inside.
In other words, it's not for beginners. Building your own tank is generally worth it only if you enjoy building things yourself.
5 tips for a better float
Avoid a prefloat coffee. Drinking coffee stimulates your mind and can counteract the relaxing effects of floating. Remember, you're trying to reduce stimulation as much as possible.
Make sure you're hydrated. Thirst is distracting, especially when the only stimulation you have is from your own body.
Don't shave that morning. Remember, you're floating in very salty water. Even the tiny cuts you get from shaving can sting and distract you from the experience.
Try not to touch your face. Salty water in your most sensitive parts — like your eyes — can be painful.
Enter with intention. Whether it's to experience something new, narrow tension held your body or simply let go, an intention can keep you centered, resulting in a more meaningful experience.
Bottom line
If you're looking to increase your floating practice, a home sensory deprivation tank can save you money in the long run. Just keep in mind that costs don't stop with the purchase price of the tank. Budget in maintenance and upkeep to continue enjoying the benefits of floating.
When it comes to financing, you generally have more flexibility with a personal loan. Read our comprehensive guide to personal loans to find and compare lenders you're eligible for.
Frequently asked questions
More guides on Finder