Finder is committed to editorial independence. While we receive compensation when you click links to partners, they do not influence our opinions or reviews. Learn how we make money.
Mazda insurance rates
Compare car insurance for Mazdas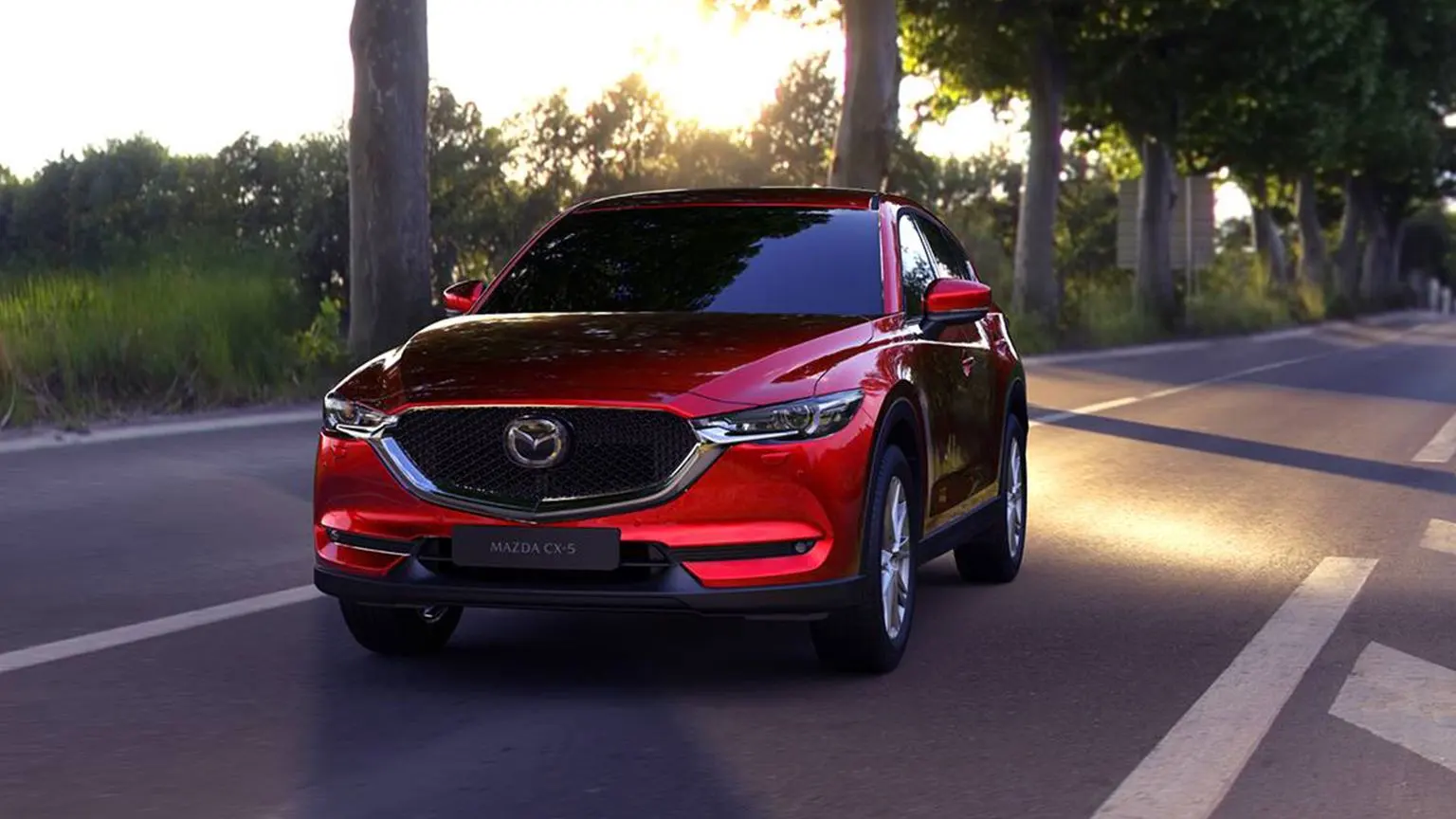 Compare car insurance quotes
Enter your ZIP code below and click Compare to see the cheapest rates in your area.
Average insurance cost for a Mazda
The average insurance cost of a Mazda is $186 a month, or $2,230 a year. Some models are relatively inexpensive to insure, such as the MX-5 Miata ($152 a month on average, or $1,824 a year). Others will cost you more to protect, such as the CX-5 ($227 a month on average, or $2,724 a year).
Find your Mazda model
Get car insurance quotes for your Mazda
How a vehicle from Mazda affects insurance costs
When determining the cost of insurance, insurance companies look at a car's safety ratings, its likelihood of being stolen and how costly it is to replace or repair, among other factors.
Mazadas' good safety ratings and relatively low price tag make this an affordable brand to insure. You'll find Mazda vehicles and willing insurers for them everywhere you look.
Mazda car insurance rates by model
| Model | Monthly insurance rate | Base car price |
| --- | --- | --- |
| 3 | $165.00 | $17,845 |
| 6 | $220.00 | $21,945 |
| CX-3 | $165.00 | $19,960 |
| CX-5 | $227.00 | $24,045 |
| MX-5 MIATA | $152.00 | $24,915 |
Pros and cons of insuring a Mazda
Pros
Good safety ratings
Reliable
Lower price tag
Cons
Some models are targeted by thieves
About the Mazda brand
Before there was "Zoom-Zoom," there was the humble beginning of Toyo Cork Kogyo in 1920. A cork business, the company changed its name to Mazda a decade later. The newly minted vehicle manufacturer promptly introduced an autorickshaw, named the Mazda-Go, in 1931.
Through the rest of the 20th century, Mazda launched passenger cars like the R360 Coupe and sports cars like the RX-7. And since 2000, the company has hewed closely to its "Zoom-Zoom" catchphrase with affordable, fun-to-drive vehicles.
Are there any standout Mazda models?
The Mazda CX-9 boasts three rows with seven passenger seating. Features include predictive all-wheel drive, timely torque that provides plenty of torque at lower RPMS, and outstanding driving dynamics. Prices for the CX-9 start at $32,000.
Mazda car facts
Mazda is generally an affordable brand. The 2018 Mazda 3 sedan starts at $18,095, and the CX-3 SUV starts at $20,110. Lower MSRPs tend to bring lower insurance prices.
Mazda has upped its safety game recently. All of its 2017 models tested by the Insurance Institute for Highway Safety (IIHS) received a Top Safety Pick+ designation.
What's Mazda Extended Confidence?
Mazda Extended Confidence is Mazda's extended services plan for your vehicle. Choose from two plans: the Total Confidence plan or the Powertrain Confidence plan. These services last well beyond the manufacture's warranty.
Compare Mazda competitors
Need help considering some other car manufacturers?
Bottom line
Mazda's good safety ratings, dependability and lower price tag make this an affordable car to insure. To get the best rates for your Mazda, compare insurance rates from other insurers.
Get the cheapest quotes
Compare car insurance companies near you.
Your information is secure.
Frequently asked questions about Mazda