Finder is committed to editorial independence. While we receive compensation when you click links to partners, they do not influence our opinions or reviews. Learn how we make money.
Mazda Mazdaspeed3 insurance rates
This popular out-of-production high-performance hatchback still has pricey insurance rates.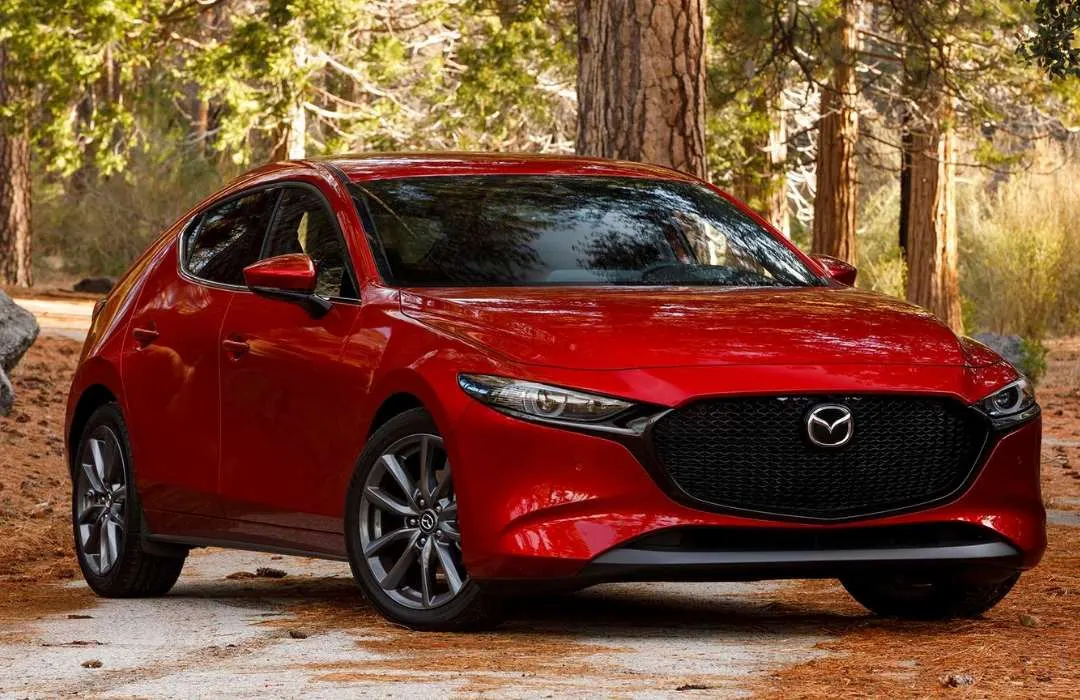 Compare car insurance quotes
Enter your ZIP code below and click Compare to see the cheapest rates in your area.
Mazda's racing performance division developed the Mazdaspeed3 — a sport compact hatchback — and introduced it back in 2007. It remains somewhat popular despite only being in production until 2013.
The Mazdaspeed3 is a sport hatchback that's relatively expensive to insure, considering there hasn't been a new model since 2013. The average insurance cost for the Mazdaspeed3 is around $200 a month, or $2,400 a year, much higher than the national average of $1,300. This also makes its annual insurance cost-to-base ratio around 12% for a $20,000 car, which is much higher than the national average of 4%.
Compare car insurance for your Mazdaspeed3
How do I compare insurance for the Mazdaspeed3?
The Mazdaspeed3 is a sport performance hatchback, which gives it a combination of high and low rating factors. But it hasn't been in production since 2013, which means rates will be lower for a used model than they would be for one fresh off the lot. The following factors also help determine the Mazdaspeed3's rates.
Body type. The Mazdaspeed3 is a hatchback, which is one of the cheapest vehicle types to insure, along with station wagons. However, it's also a performance vehicle, which have higher insurance rates than standard vehicles due to the greater risk for an accident.
Fuel. Built as a performance vehicle, the Mazdaspeed3 gets higher mileage than its standard counterpart, the Mazda3. However, its 18 mpg city and 25 mpg highway isn't out of line for a performance vehicle. Keep in mind that lower mpg vehicles tend to have higher insurance rates.
Theft rates. Mazda has fairly average theft rates across its vehicle lineup, with the Mazda 323 the most likely to be stolen. Average or above-average theft rates can cause insurance companies to raise rates on a vehicle.
Maintenance. There aren't official averages for the Mazdaspeed3 for annual maintenance costs. But since it's a foreign high-performance car, replacement parts and repairs could be costly and hard to find. This can have a negative impact on its insurance rates.
Coverage. You'll probably pay between $10,000 and $20,000 for a used Mazdaspeed3. At this price, you may still want to at least carry comprehensive coverage to protect against events like theft and fire. You could drop collision coverage if you can pay out of pocket should you hit another car.
Warranty. The Mazdaspeed3 won't qualify for Mazda's new vehicle warranty, which covers brand new Mazdas for three years or 36,000 miles. This also means you won't have free roadside assistance — so if this coverage is important to you, you'll need to add it to your insurance policy.
Manufacturer offer. Mazda only releases special offers and discounts on its new vehicles, but you might still be able to find a deal for a used Mazdaspeed3.
Does the Mazdaspeed3 qualify for discounts?
The Mazdaspeed3 should qualify for at least some of the following discounts, but the exact ones will depend on the model you have and what your insurance company offers.
Passive restraint discount
Antilock brake discount
Airbag discount
Antitheft system discount
Stability control
Seatbelt pretensioners discount
How reliable is the Mazdaspeed3?
The Mazdaspeed3 never received any official safety or reliability ratings from the Insurance Institute for Highway Safety (IIHS) or the National Highway Traffic Safety Administration (NHTSA). However, the closely related Mazda3 is rated by both organizations, so you can reasonably infer similar might apply to the Mazdaspeed3.
Safety. The regular Mazda3 was previously awarded the Top Safety Pick+ by the IIHS, and the NHTSA gave it a 5 out of 5 star safety rating. While the Mazdaspeed3 wouldn't receive these designations due to its high performance, it does share many of the same safety features.
Reliability. The regular Mazda3 only receives an average 3-star reliability rating from J.D. Power, so you can reasonably expect the high-performance Mazdaspeed3 to have the same or worse reliability scores.
Recalls. There were some recalls on both 2008 versions of the Mazdaspeed3 and Mazda3. This could affect your maintenance costs, so be sure to have your Mazdaspeed3 fully inspected and keep an eye on recall info.
Bottom line
The Mazdaspeed3 was only around for seven production years, but it remains a popular sport hatchback. Its vehicle body type helps offset the high-performance nature of the vehicle, but it still has high insurance rates for a vehicle that's been out of production since 2013.
To find the best insurance policy for your Mazdaspeed3, be sure to check out different insurance companies and compare quotes.
Get the cheapest quotes
Compare car insurance companies near you.
Your information is secure.
Frequently asked questions about the Mazdaspeed3
Read more on this topic