Finder is committed to editorial independence. While we receive compensation when you click links to partners, they do not influence our opinions or reviews. Learn how we make money.
Chevrolet insurance rates
Compare car insurance for Chevrolets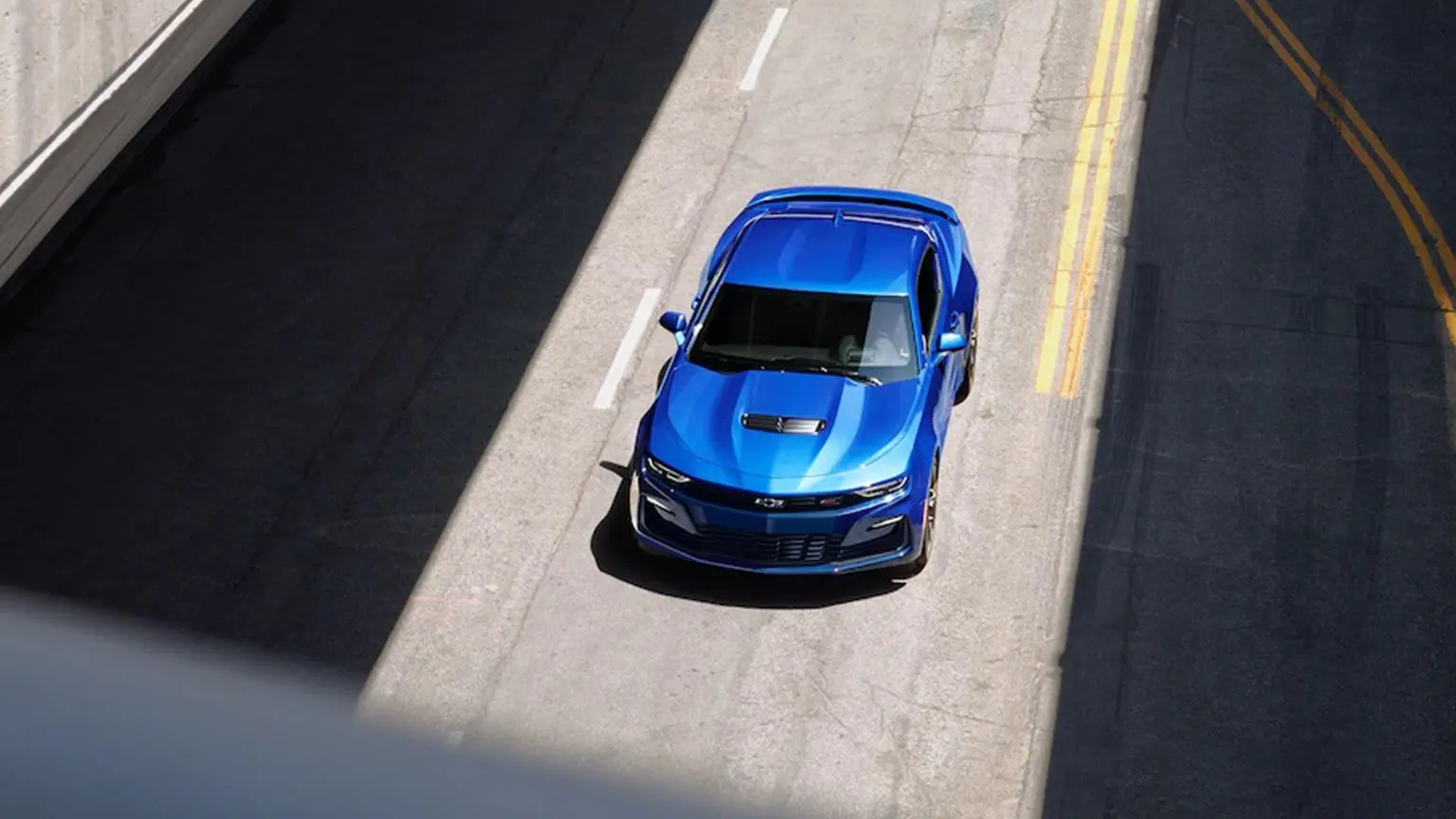 Compare car insurance quotes
Enter your ZIP code below and click Compare to see the cheapest rates in your area.
Average insurance cost for a Chevrolet
The average insurance cost for a Chevrolet ranges from $160 to $238 a month depending on the model Chevrolet you choose. Other factors that will affect your premium include the estimated miles your drive in a year, your driving history and your location, among others.
Chevrolet car models
Find the average insurance cost and base cost of your Chevrolet, and where it ranks in our list of most expensive cars to insure.
Compare car insurance for Chevrolet models
How a vehicle from Chevrolet affects the cost of car insurance
You'll find that the cost to insure a Chevrolet is on par with other comparable car makes. However, the brand's dependability helps to bring that price down. Chevy's cars, trucks and SUVs have won J.D. Power Dependability awards for three years in a row.
Chevrolet car insurance rates by model
| Model | Monthly insurance rate | Base car price |
| --- | --- | --- |
| Bolt Ev | $238 | $36,620 |
| Camaro | $154 | $25,905 |
| City Express | $171 | $22,405 |
| Colorado | $161 | $20,000 |
| Corvette | $238 | $55,450 |
| Cruze | $238 | $16,975 |
| Equinox | $177 | $23,100 |
| Express | $171 | $30,745 |
| Impala | $175 | $27,500 |
| Malibu | $238 | $21,680 |
| Silverado | $160 | $27,785 |
| Sonic | $174 | $15,145 |
| Spark | $181 | $13,000 |
| SS | $164 | $46,625 |
| Suburban | $172 | $49,915 |
| Tahoe | $169 | $47,215 |
| Trailblazer | $171 | $20,000 |
| Traverse | $171 | $28,700 |
| Trax | $180 | $21,000 |
| Volt | $177 | $33,220 |
Are there any standout models?
Chevrolet's 2019 Corvette ZR1 is the fastest, most powerful production Corvette Chevy has ever built. This supercar has a top track speed of 212 mph and can reach 60 mph in 2.85 seconds. With a new hand-assembled 6.2L LT5 supercharged small block V8 engine and technology from the Corvette Racing program, its sure to delight racing enthusiasts.
Pros and cons of insuring a Chevrolet
Pros
Great safety features
Most are reasonably priced
Cons
The Impala and Silverado make the National Insurance Crime Bureau's top 10 list
About the Chevrolet brand
Race car driver Louis Chevrolet and GM founder Billy Durant co-founded Chevrolet in 1911 as a division of General Motors. Not long after, Chevrolet had the best selling car in the United States and overtook its competitor, Ford, in 1929. Chevrolet quickly became a part of the American culture, with Dinah Shore beginning the tradition of concluding her show by singing "See the USA in Your Chevrolet" in 1956, and the Beach Boys recording their hit song "4-0-9" as an ode to the Chevy 409 cubic inch V-8 in 1962.
In 1967 Chevy debuted the Camaro, an American classic, in response to Ford's Mustang. And in 1970, the greatest American muscle car ever was born — the 450-hp Chevelle SS 454. Not to overlook one of the greatest American-built sports cars, in 1992 the millionth Corvette was built. Today, out of 270 American automotive brands existing at the time of Chevrolet's's founding, Chevy is one of the only surviving four.
Like competitors Ford and Chrysler, GM is preparing to cut its US production and available models. Industry experts expect to see changes to the lineup including Chevrolet Volt, Impala and Cruze, Cadillac CT6 and XTS and Buick LaCrosse models.
What is Chevrolet MyLink?
Chevy's infotainment system, MyLink, allows drivers to integrate their smartphone so they can control their apps through the car's built-in touch-screen display. But unlike some infotainment systems, drivers can download apps directly onto their Chevrolet MyLink instead of their phone.
Chevrolet car facts
Chevrolet designed the first mass-produced sports car, the Corvette, in 1953. Since then, over 1.3 million Corvettes have been produced.
Depending on the cost of your Chevrolet you might want more than just minimum liability coverage.
Chevrolet is the only brand that was awarded the J.D. Power Dependability Award for cars, trucks, and SUVs for three years in a row.
Base prices start at $13,000 and can go up to $132,000.
Chevrolet competitors
Need help considering some other car manufacturers?
Bottom line
With Chevy's great dependability record, these cars are relatively affordable to insure. But be sure to shop around to find the best car insurance for you.
Get the cheapest quotes
Compare car insurance companies near you.
Your information is secure.
Frequently asked questions
Read more on this topic