Finder is committed to editorial independence. While we receive compensation when you click links to partners, they do not influence our opinions or reviews. Learn how we make money.
Can I take out two personal loans at once?
Risks and tips for taking out a second loan when you're still paying for a previous one.
Editor's choice: Credible personal loans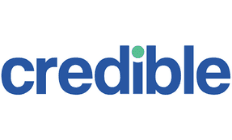 Loan range: $1,000-$100,000
Personalized rates in minutes
Funds as soon as 1 day
See my rate
It's not hard to imagine: You've already taken out a personal loan for your wedding — but that was before you found your dream dress. You got financing to redo your home — but that was before you found the perfect bathroom tiles.
A second loan can help when you've underestimated costs for an event, big purchase or other expense. But beware: It can be more expensive and riskier than that first loan.
Can I get a loan if I already have one?
Yes, some lenders allow you to take out a second loan once you've paid off part of your initial balance and established a history of on-time repayments. But it's not always a good idea. You might not qualify for as good a deal and could end up getting caught in a cycle of debt.
Beware of overborrowing
You might want to rethink that loan for another reason: Overborrowing. Borrowing more than you need will increase your monthly payments and the overall cost of your loan, making it more difficult for you to pay off your debts. It can also spark a cycle of debt if you become dependent on loans as a source of capital.
Avoid overborrowing by calculating exactly how much you need before applying for a personal loan and only applying for that amount.
Compare 4 lenders that offer multiple loans at once
Each lender has its own requirements for taking out a second loan before you've paid off the first. Here are the second loan policies of six top online lenders:
Lender
Can you take out more than one loan?
How getting another loan works
Criteria
Prosper
Yes
You'll have to wait at least six months before applying for another loan. Any outstanding loan is included in Prosper's $40,000 total loan limit. Payments can't be combined.

Active loan must be current and in good standing
Credit must still be 640 or higher
No late payments within the last 60 days
No payments over 15 days late on an active loan in the last year
No more than two returned loan payments on record in the last three years

LendingClub
Yes
You can apply for a second loan up to 30 days after your loan has been partially funded. LendingClub combines your new loan with your current balance.

LendingClub will send you an invitation when you're eligible for a second loan or you can complete a new application to check eligibility
Approval depends on a variety of factors

Laurel Road
Yes
There is no waiting period but you can't have a total combined balance over $45,000. Payments also can't be combined.

Active loan must be current and in good standing
Underwriting will review the application to determine eligibility

Read review
Upstart
Yes
At time of application, you may have only one outstanding loan with Upstart.

On-time payments for six consecutive months
No more than $50,000 of outstanding principal on first loan
60-day cooling off period before applying for second loan if any of the six most recent monthly payments were not on time or you paid off the loan before reaching six monthly payments
How many personal loans can you have at a time?
That depends on your lender — or lenders — and your income. Most personal loan providers won't lend to you if your debt-to-income ratio (DTI) is 43% or higher. This means that your monthly loan payments, bills and other costs can't be worth more than 43% of your income before taxes.
5 reasons to wait before borrowing again
You probably won't get the best deal. If you've recently taken out a loan, your credit score will have taken a hit after getting a hard credit check, which can make you appear like more of a risk.
You'll have a higher DTI. Like low credit scores, borrowers with higher DTIs are considered risky and may have trouble being approved for another type of loan or credit card with a competitive interest rate.
You might have trouble borrowing in the future. Taking on debt can be good for your credit if done in moderation. But it doesn't look good when you apply for a loan and have too many inquiries on your credit report.
It might not be the financial help you need. Regularly taking out personal loans to cover everyday expenses could be an indicator that you're stuck in a debt cycle. In this situation, you might benefit from other financial services like debt relief.
How much you owe each month will increase. Multiple loans means multiple monthly repayments. While lenders generally won't approve you for a loan that you can't afford, if your financial situation changes, it could be more difficult to make these repayments than if you took out a larger loan with a longer term.
Can I apply for multiple loans at the same time?
You can, but it's not always wise. Applying for multiple loans at the same time could hurt your credit score, since each completed application typically involves a hard credit check. If you can't qualify for the full amount you want to borrow from one lender, that could be a sign that you can't afford to borrow that much.
Prequalify to compare rates
If you're just interested in comparing rates, many lenders allow you to fill out a prequalification or preapproval application to get an idea of what kind of loan you might get if you continue. These typically use a soft credit pull, which has no impact on your credit. Taking further steps often involves a hard credit check, which can temporarily lower your credit score.
Still want to apply for multiple loans? Rate shop
Rate shopping is when you apply for multiple loans over a short period of time. If you're applying for roughly the same amount of money with similar lenders, credit bureaus often recognize that you're trying to find the best rate, not actually attempting to take out multiple loans.
In this case, credit reporting agencies count all hard inquiries from lenders within a certain period — usually between 14 and 45 days — as one. The inquiry also won't appear on your credit report immediately, allowing you to look for multiple loans with your original credit profile.
Compare top online personal loan providers
4 tips to get a personal loan application approved
You've decided it makes financial sense to get a second loan. Here are a four things you can do to increase your chances of approval:
Check your credit report first. There's a chance that your credit report contains mistakes that could hurt your credit score. If you notice anything off, contact the financial institution involved and the credit bureau to have it fixed before you apply for a personal loan.
Make your repayments on time. Your payment history accounts for 35% of your credit score. Making all of your payments can increase your credit rating while missing some payments can cause it to dive.
Pay off as much debt as you can. The less debt you have, the more attractive you are to lenders. Try waiting as long as you can before taking out a second loan to lower your DTI and up your chances of approval and competitive rates.
Know how much you can afford. You aren't likely to be approved for a loan with monthly repayments that you might not be able to afford. Having an idea of how much you can pay and how much your loan will cost can help you find the right loan for your personal financial situation.
Got an ongoing project? Consider a line of credit
When you're not sure how much you're going to end up needing to borrow, a line of credit might make more sense than applying for a personal loan. Lines of credit have the flexibility of a credit card — you can withdraw however much you need — but they typically come with higher credit limits and lower rates, similar to a personal loan.
Some are revolving and come with minimum monthly payments like you'd get with a credit card. Others come with fixed terms, typically one to five years.
Bottom line
It's possible to take out more than one loan at once, but it could damage your credit and increase your debt-to-income ratio, making it more difficult for you to qualify for competitive rates in the future. Overborrowing can also lead to unaffordable monthly payments and a cycle of debt.
This doesn't mean a second loan is always a terrible idea. If you find yourself needing more funds than you originally anticipated, you can afford to take on more debt and you've paid off some of your original loan already, a second loan could help. Use our personal loans guide as a starting point to find and compare lenders.
Frequently asked questions
[/single_call_shortcode]
More guides on Finder