Capital One Money teen checking review
Fee

$0 per month

APY

0.10%

Minimum deposit to open

$0
Our verdict
Give your kids their first checking account without any monthly fees.
This free teen checking account is for kids and their parents. Despite the name suggesting it's only for teens, it's actually available for kids as young as eight. With no monthly fees and no opening deposit, it's an affordable way to get your kid their first checking account. Parents can open the account on their kid's behalf, and both get their own mobile app logins. Kids can manage their funds on their own to learn good money management skills, while parents can monitor their account activity. There's also a 0.1% APY on all balances, and the app has unique savings tools that let your kid split their money into either the "Spendable" or "Set Aside" category — both of which earn interest. But compared to other top kids' banking options, parental controls are somewhat limited, since parents can't set store- or category-level spending limits.
Best for: Kids and teens aged 8 and up.
Pros
No monthly fees or minimum opening deposit

Earns 0.1% APY on all balances

Savings tools

Teens 13+ can use Zelle
Cons
No chore-tracking features

No store- or category-level spending limits
Who is Capital One Money best for?
Capital One Money is designed for parents looking for an interest-bearing checking account for their kid. Kids aged 8 through 17 years old are eligible, so while "teen" is in the name, kids much younger can use it. And while its 0.1% APY isn't as high, most checking accounts don't offer any interest.
It's also convenient for parents since you don't have to be an existing customer to get this account for your child.
What we like about Capital One Money
Capital One's Money account lets kids check their balance, deposit checks, set up direct deposit, update account information and enable real-time text and email alerts. As the primary account holder, parents can access the joint account, track their kid's spending and lower their spending limits. Like most teen checking accounts, you can also set up "allowances," which are just automatic recurring transfers you set up for your kid.
While Capital One is mostly an online bank, it accepts cash deposits — unlike the majority of online bank options. Teens can use Capital One, MoneyPass and Allpoint ATMs, which make up a network of more than 70,000. There are no fees to check balances, make withdrawals or make cash deposits within the network.
No fees
The Capital One Money account doesn't cost anything to open or maintain. There are no monthly maintenance fees, balance requirements, foreign transaction fees, overdraft fees or transfer fees. There's also no opening deposit requirement.
If you've been comparing kids' debit cards, you've likely found that most options, such as GoHenry and Greenlight, aren't free. While those banking apps are chock full of features, you'll likely pay around $5 monthly per kid.
Wide age range
Many banks and credit unions require kids to be at least 13 years old to become a joint owner of a checking account, but Capital One Money accepts kids as young as 8.
At 13 years old, teens can use Zelle with their Capital One teen account with parental permission. They can send up to $500 per day via Zelle, and parents can lower that amount. At 18 years old, parents won't have access to set limits on Zelle transactions.
Also, unlike most kid checking accounts, this one won't automatically convert into another account once they turn 18. You won't have to worry about the account closing or transitioning into a checking account that incurs monthly fees once they reach adulthood. But teens can roll over their account balance into a regular Capital One 360 Checking Account if they want to.
Spending limits
Like most kids' debit cards, the Capital One teen account has spending limits. Account holders under 18 can't spend or withdraw more than $500 per day or send more than $500 via Zelle per day. Parents can lower these spending limits, but they can't increase them.
Savings goals and interest
Kids can sort their funds into either a Spendable or Set Aside category. These buckets aren't separate accounts, and the money in the Set Aside category doesn't earn a separate interest rate. The total balance of the account earns 0.1% APY.
Kids can also set up savings goals for the Set Aside bucket, and parents can reward their kids with bonus money once they've reached their set savings goal.
Also, if your child uses their debit card to draw from the Spendable bucket, but there aren't enough funds, Capital One will access the Set Aside category in attempts to cover the transaction. If there aren't enough funds to cover a transaction, Capital One rejects the transaction as there are no overdraft fees.
Where it falls short
The Capital One Money account has a lot going for it, but it has a few notable drawbacks. One of these is the parental controls and features are a little lackluster compared to other top kids' debit cards.
For example, Greenlight lets parents set up custom spending limits for categories like gaming, restaurants and certain stores. There are also chore and allowance tracking, where parents can set up recurring or one-time chores that kids can check off and get paid for. But kids' cards with these features usually charge monthly fees, so there's a bit of a trade-off.
Capital One Money's fees and access
Type of fee
Fee details
Monthly service
$0
Opening deposit
$0
ATMs

Domestic: $0 within network
International: Possible $2 fee plus 3% of total transaction amount

Debit card fees

Cash withdrawals: $0 within network, or $2+ for out-of-network
Foreign transactions: 0%
Card replacement: $0

Overdraft or nonsufficient funds
$0
Wire transfers

Incoming

Domestic: $0
International: $30

Outgoing

Domestic: $30
International: $40

Other fees

Paper statements: Fee may apply
Cashier check: $10 in person
Compare Capital One Money to other kids' debit cards
Narrow down top Kids' checking accounts and cards by monthly fees, APY and opening deposits. Select the Compare box on up to four providers to see their features side by side.
Customer experience
Capital One doesn't have the best track record in terms of customer feedback, but it carries an A+ rating with the Better Business Bureau and is accredited. That rating is given based on how a business handles and responds to customer complaints — and Capital One has many.
There have been over 11,000 complaints in the last few years, and the majority are about grievances with credit cards, loans and bill payments. There are a few mentions of slow funding times and complaints that payments aren't posted on Sundays, but we found no specific mentions or complaints about its kids' account. And we couldn't locate any direct mentions of the Capital One Money teen checking account on the Consumer Finance Protection Bureau, which we consider good news.
On Trustpilot, Capital One has a poor star rating of 1.3, based on over 2,000 reviews. Most customers complain of poor customer service, the lack of 24/7 customer support and issues with bill payments.
Frequently asked questions
Can my kid open a Capital One Money teen account alone?
No, minors need an adult to open the account on their behalf. Once the minor is at least 18, they gain control of the account and spending limits and can convert the teen account into a traditional Capital One checking account if they wish.
Kids' debit card ratings
★★★★★ — Excellent
★★★★★ — Good
★★★★★ — Average
★★★★★ — Subpar
★★★★★ — Poor
We analyze top debit cards for kids and rate them one to five stars based on factors that are most important to you. We rate kids' checking accounts by these factors: Monthly fee, features, ATM access, customer support options, and availability. We also consider APY as a factor only for those that earn interest. We rate prepaid debit cards for kids by these factors: monthly fees, features, customer support options and account availability.
Read the full methodology of how we rate Kids' debit card accounts.
Capital One Money is not currently available on Finder
Have you considered BMO Smart Advantage Checking?
Earn a $400 cash bonus after $4,000 deposits in the first 120 days. Pay $0 monthly fees and no minimum balance. Access a large nationwide network of free ATMs. Member FDIC.
$0 monthly fee
Large $0 fee ATM network
No minimum balance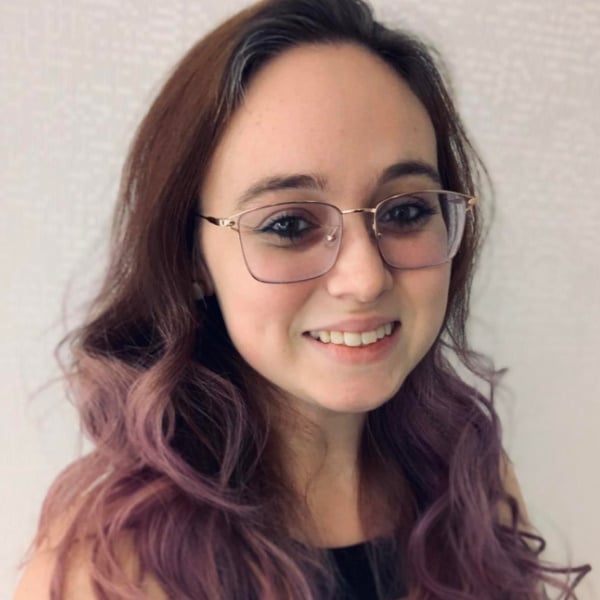 Bethany Finder
Writer, Banking and Loans
You are about to post a question on finder.com:
Do not enter personal information (eg. surname, phone number, bank details) as your question will be made public

finder.com

is a financial comparison and information service, not a bank or product provider
We cannot provide you with personal advice or recommendations
Your answer might already be waiting – check previous questions below to see if yours has already been asked
Accept and continue