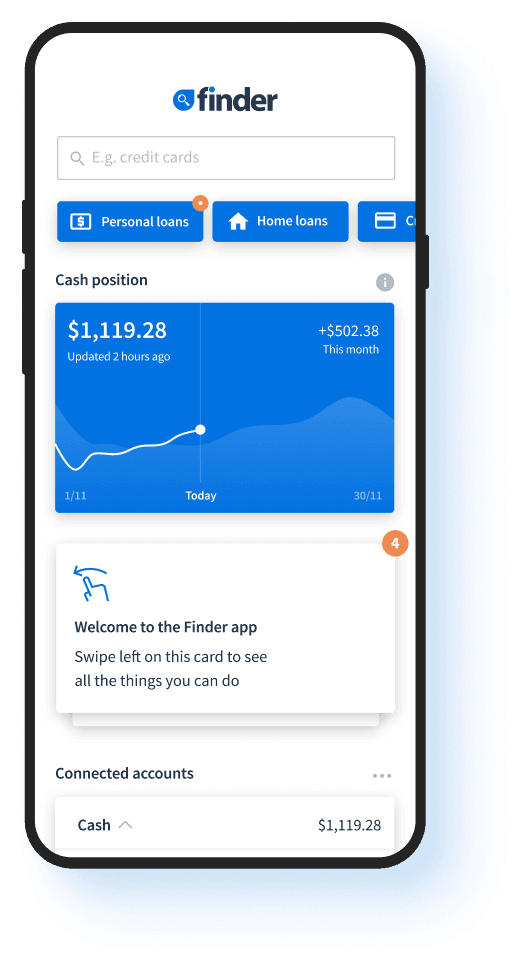 More money. Less effort.
We're launching the Finder app to help you get more by doing less. So you can sit back and let us discover more deals, more savings and more ways to grow your money.
Want to be a part of it? Sign up below to be a co-creator.
We'll be in touch to ask for your ideas and opinions on the Finder app and to update you on our progress.
We take security seriously
We comply with global data privacy regulations. We don't share your information with anyone unless you tell us to.
All your data is encrypted end-to-end with AES256-CBC.
The app has biometric and password security. You will also be notified if we detect suspicious activity.
We scan for security vulnerabilities to detect suspicious activities early.