Finder is committed to editorial independence. While we receive compensation when you click links to partners, they do not influence our opinions or reviews. Learn how we make money.
10 surprising things you didn't know lenders consider
Your job, education and even shopping habits could make a difference in your personal loan application.
You've probably heard that your credit score and income can make or break a personal loan application. But some online lenders are ditching these for more unconventional factors they say are better at determining if a borrower can pay back a loan.
That's partly because some lenders think credit scores don't keep up with the times: The average credit score for millennials is 625 according to Experian — not high enough to get a good rate on a loan. So while your credit score might come into play, don't be surprised by questions relating to your past living situations and jobs when you apply for a personal loan.
While your lender might not advertise it, there's a chance they're considering at least some of the following factors when you apply for a personal loan.
1. If you rent or own
Sure, you might spend the same on your mortgage as you would to rent, but some lenders like LoanDepot and Lendvious consider whether you rent or own your home when you apply for a personal loan.
Why do they care? It might have something to do with your debt-to-income ratio (DTI). Your DTI is how much you owe each month on credit cards, car payments and other types of debt divided by how much you earn each month. Lenders use your DTI to tell how much extra cash you have to make loan payments.
It sounds straightforward enough, until you consider what actually counts as debt. Traditionally, lenders count mortgage payments as debt but not rent when crunching a borrower's DTI. This means that renters might be able to get a more favorable deal on a loan even if they pay the same amount toward housing each month. To get a more accurate picture of how much money you have to spend each month, it's possible that some lenders will ask you if you rent or own on your application.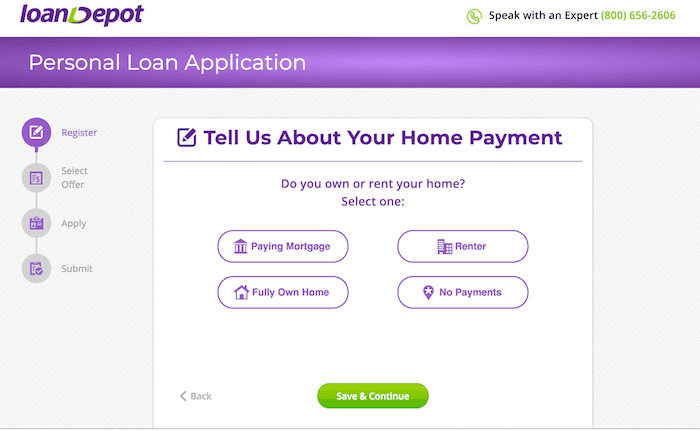 2. How often you change phone numbers
You probably won't be asked how often you change your phone number on an application, but it still might be part of your lender's underwriting secret sauce. If a lender notices that you've applied for loans or credit cards using different phone numbers over the past few years, it could be a sign that you're not settled down enough to responsibly borrow money.
Changing your number once in a while probably won't cause your application to be rejected. But multiple changes could raise a flag to lenders. And if that's one of a few red flags, you might see less favorable rates and terms — or even be rejected.
3. Your level of education
When it comes to millennials and Gen Zers, credit score and income doesn't tell a lender much about their ability to pay off loans. Especially if they've been slaving away at med school or an MBA — they likely haven't built credit or reached their earning potential.
In an effort to open up personal loans to younger borrowers and get a more accurate idea of how much a borrower might make in the future, some lenders like Earnest, Laurel Road and Upstart ask about your level of education. So don't be surprised if you get questions about your highest degree, where and when you went to school or even your major.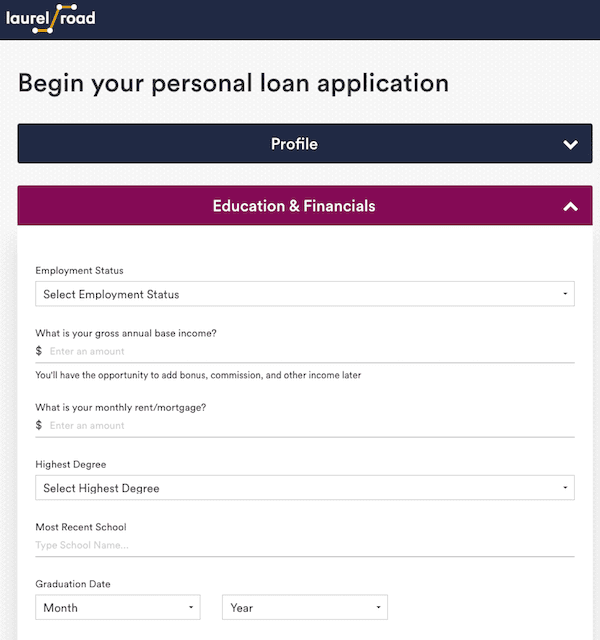 4. Your employment history
Some lenders don't just want to see that you're employed. They want to see that you're on a solid career path and won't leave your job during the life of your loan. The lender Earnest, for example, asks applicants to give details about their work history in the past four years and even if they plan to leave their job.
Lenders typically like to work with borrowers that have held a full-time job for at least a year and have a career path heading in a clear direction. So, an intern who worked their way to manager at the same company might get a more favorable rate than a recent graduate who worked as an English teacher in Vietnam for a year and then landed a job in marketing.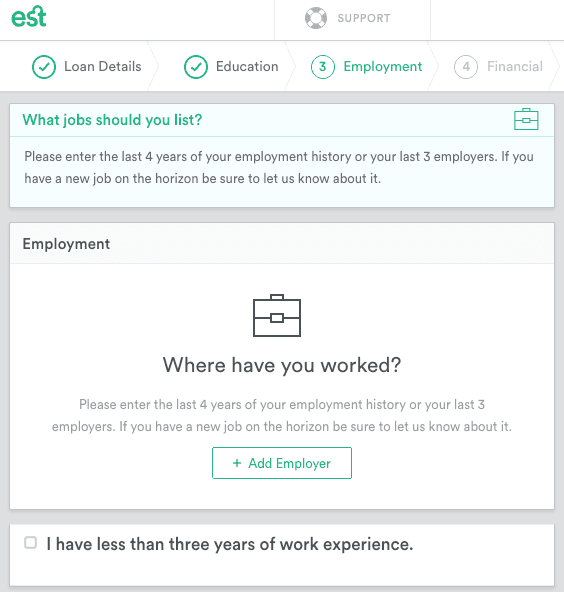 5. Your GPA
You probably won't have to dig up your old transcript if you finished school years ago. But some lenders like Boro (formerly known as Westbon) specialize in personal loans for students who probably don't have a full-time job, let alone a credit score. In that case, your grades might actually count for something more than graduating with honors.
Think about it: A GPA kind of works like a credit score. While not a perfect measure of brains or reliability, it shows lenders your record of follow through. Some lenders might also consider your SAT score if they specialize in personal loans for students.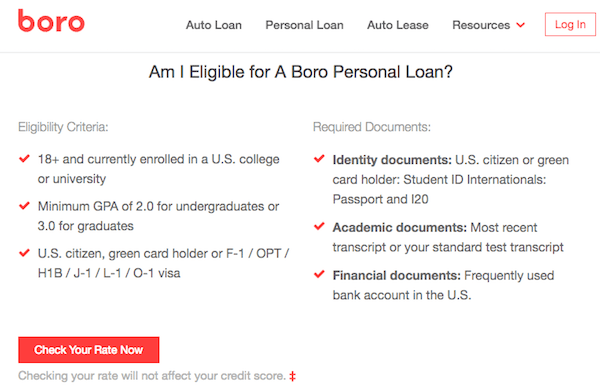 6. How often you move
Lenders may notice how often you change your address when they review your tax returns or credit history. Like changing your phone number too many times, lenders see frequent changes of address as a sign that you aren't financially stable enough to pay back a loan.
Staying in one place also shows a history of paying your mortgage or rent on time. If you move a lot for work, this might not count against you if that's clear on your application. But otherwise, multiple address changes could hurt your chances of getting a good rate on a loan.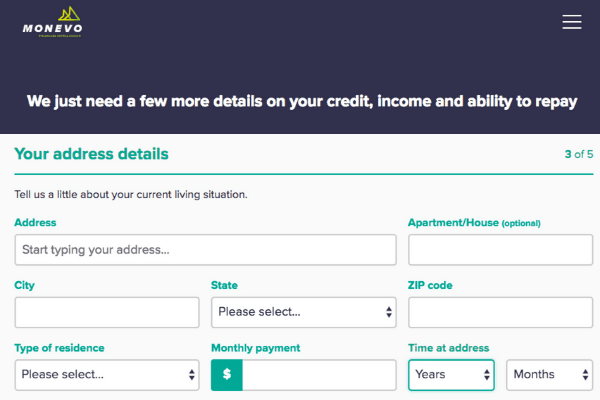 7. Your spending habits
It's standard for lenders to ask for bank account information when you apply for a loan — it's faster and easier to send money directly to your account than mailing or picking it up in person. And you might not be surprised that lenders use that information to make sure you're making the money you say you are.
But some also look at how much you spend each month and on what. They might not tell you though — it's often part of their special underwriting recipe. If your bank account makes you look like an impulsive shopaholic, they might be less likely to trust you with a loan at a favorable rate.
8. Your nest egg
Your income is important, but your saving habits could also affect your loan application. Lenders like Discover and Upstart consider your savings, retirement accounts and investments when you take out a loan. Looking at your savings tells a lender two things: that you have a strong handle on your personal finances and you can probably afford to cover an emergency expense and keep up with your loan repayments.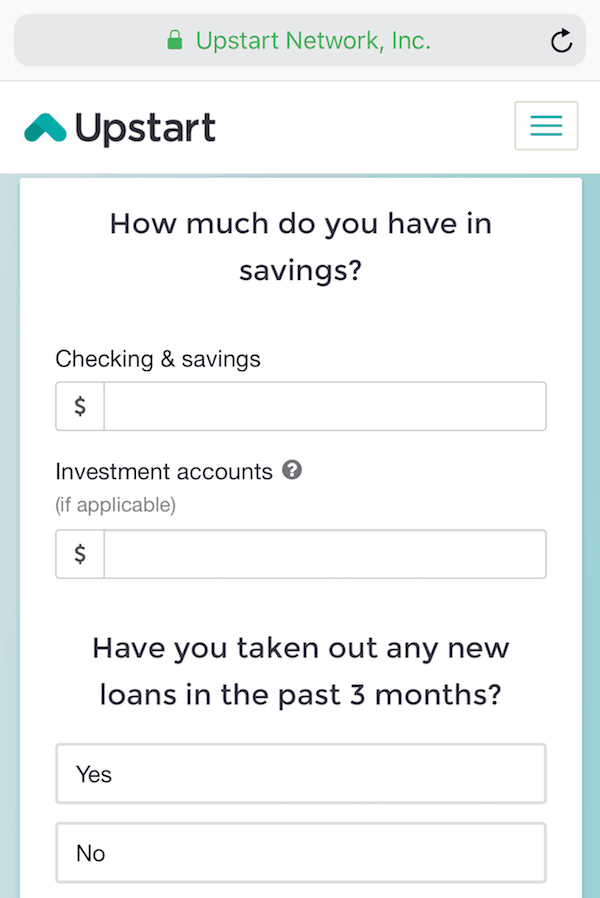 9. Your work-related licenses
Like education, some lenders ask borrowers if they have any professional licenses or certificates. There are a couple reasons for this. A license or certificate puts you in a higher pay grade and makes you eligible for more jobs. It's also a sign of stability — that you've committed to a career.
While not having a license or certificate might not hurt, especially if there aren't any in your line of work, having one can boost your application.
10. If you've tied the knot
While not too common, some lenders like Reliable Credit want to know if you're married or single when you apply for a loan. Reliable Credit asks borrowers to provide their marital status only if they're applying for a secured loan or live in Washington, Idaho or Arizona.
Primarily, your marital status tells lenders if your salary is the only one to consider when you apply for a loan — many ask for your household income instead. But it shows that you've settled down and made a long-term commitment to another person.
Bottom line
Your personal financial habits might have more consequences than you think when it comes to getting a personal loan. While you'll likely qualify for a competitive rate if you have good credit and a high income, signs of personal instability and overspending might hurt. Explore our guides to learn more about how personal loans work and compare top lenders.
More guides on Finder