Earn up to 10% on your savings when you refer others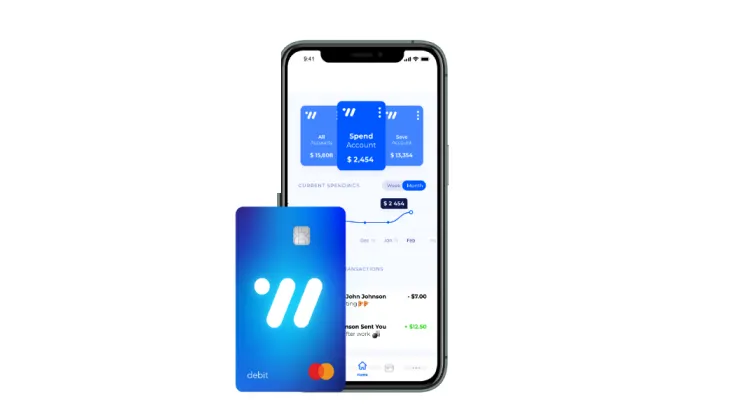 Mobile banking app Wicket gives you a temporary APY boost for each referral, but it eventually reverts to 0%.
Wicket is offering unheard-of interest rates on your savings if you help spread the word about its new service, which combines savings and spending with no fees, early access to your paycheck, budgeting tools and more.
For each referral, you will receive a 0.5% APY boost that will last six months. The interest rate applies to funds in your Wicket Save Account up to and including $10,000, and the limit on referrals is 20 — making the maximum APY 10% for six months if you refer them all at the same time. If your referrals are spread out, you may be able to earn a lower APY but for longer. For example, say you refer 10 people initially, then refer 10 more six months later. You'd earn a 5% APY for 12 months.
But keep in mind that the incentive is temporary. When each APY boost expires after six months, the 0.5% interest rate on your savings will go away. Once all referral boosts expire, you'll be left with a convenient account to stash away money, but you'll receive 0% on your savings.
In addition, you're only eligible for the APY boosts when you have money in your separate Wicket Spend Account and spend at least $75 each month using your Wicket Mastercard debit card.
Features of the Wicket app
Like several other digital banking apps, Wicket focuses on eliminating fees and making it easy to manage your money. The free app comes with no monthly fee, no minimum balances, no overdraft fees, no foreign transaction fees and no ATM fees within its network of Money Pass and Cirrus ATMs.
Early access to your paycheck
The early-access feature allows you to get paid up to two days earlier than you normally would when you set up direct deposit for your paycheck. Normally, the two-day wait is for your money to be processed and clear at your bank. A few other digital banking apps have offered a similar perk as well.
Send money to others
You don't need a separate app to send money to friends or family members as long as the recipient also has the Wicket app.
Round up and save whenever you spend
One of two automatic savings features, Wicket can round up each transaction and move that money into your Save Account. The other automatic savings option is to transfer a percentage of your paycheck to savings.
Manage your money
Wicket offers budgeting tools like expense categorization, and you can link other accounts to get a full picture of your finances.
How to open a Wicket account
Download the Wicket app and follow the setup instructions. You'll need to be a US resident, at least 18 years old and have the following information handy:
Name, address, phone number
Email
Social Security number
Date of birth
The Wicket website states that in some cases, you may need to also take a picture of your ID or submit other documentation in order to verify your identity.
Deposits can be made by transferring money from another bank account, and all funds are protected by FDIC insurance provided by Radius Bank.
Optionally, you can set up additional security measures for the app, including face and voice recognition.
The Wicket app compared
Wicket is following in the footsteps of several other digital banks that have thrown out all the major fees, making that the new standard. Earning up to 10% interest is by far the most unique aspect of the app, but you might be able to do better in the long run by going with an account that pays a more reliable APY. There aren't many alternatives that get you your paycheck early, but it's a feature that's growing in popularity and may become more widely available in the near future.
And to get an app that rounds up your transactions to help you save, you'd likely have to pay a monthly fee somewhere else. On the whole, Wicket has quite a bit to attract new users and keep them once the APY boosts expire — which is clearly what it's banking on.
Photo: Wicket