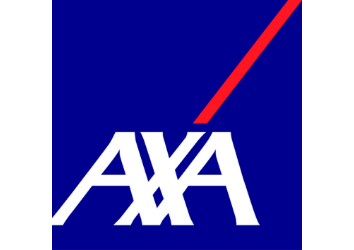 AXA health insurance review
Find out what's covered by AXA health insurance, what's excluded and how to make a claim.
Who is AXA?
AXA is an international insurance company serving customers in more than 60 countries. It provides car, home, travel and business insurance, as well as private health insurance.
What's included with AXA health insurance?
AXA private medical insurance covers the cost of private healthcare with more than 33,000 consultants and practitioners, at over 250 private medical facilities across the UK.
Cover benefits include:
In-patient and day-patient treatment for insured conditions
Medication costs, hospital fees and specialist fees
Specialist treatment for cancer and heart problems (including 24/7 telephone support)
Diagnostic surgery, CT, MRI and PET scans
Cash payments up to £2,000 per year, when you have free in-patient treatment on the NHS
Video GP appointments
Telephone appointments with a physiotherapist, without a GP referral
You can also choose to add extra coverage for an additional fee. These add-ons include:
Full out-patient cover, with no limits on specialist consultations, diagnostic tests or practitioner charges
Cover for 80% of dentist fees (up to £400 per year) and optician fees (up to £200 per year)
Therapies cover, including up to 10 sessions per year with

physiotherapists, acupuncturists, homeopaths, osteopaths and chiropractors

Mental health treatment from psychiatrists,

psychologists and cognitive-behavioural therapists

Worldwide travel cover, including cover for lost items and flight delays
If you have children, you may be interested in upgrading to AXA's family health insurance. This includes:
Free cover for newborns until your renewal date
Unlimited telephone access to experienced nurses and fully-trained midwives
Various cosmetic surgeries for your child, including birthmark removal and prominent ear correction
The cost for a parent to stay with a child in hospital, or up to £500 a year towards the cost of a parent's accommodation near the hospital
Exclusions
Aviva Health Insurance will not cover you in the following scenarios:
Pre-existing medical conditions
Chronic health conditions, including arthritis, asthma, diabetes and epilepsy
Pregnancy and childbirth
This is just a selection of exclusions. There may be other scenarios where your policy won't cover you. AXA encourages customers to ask if there's something specific they would like to be covered for, before signing up.
Claims process
In most cases, you'll need to be given an open referral by a GP before making a claim.
Once you have this, you can get straight to using AXA's Fast Track Appointments service, which makes it easy for you to quickly find the right treatment at the right time and place for you.
You'll be given a choice of up to three consultant-level specialists to make an appointment with.
AXA will let you know if you need to pay an excess or any part of the bill.
Managing your policy
You can manage your policy online via the AXA Health website. Log in using your email address and password, and you'll be able to amend your personal details, check previous claims and see how much of your private medical insurance cover you've used.
Pros and cons
Pros
Full coverage for in-patient and day-patient treatment at hundreds of private facilities.
Plenty of opportunities to receive telephone support from medical professionals.
Impressive levels of support for cancer and heart problems.
Family Medical insurance covers a unique range of treatments for children, including full coverage for newborns.
Cons
Out-patient cover isn't covered as standard. You'll need to buy an add-on.
Treatment for pre-existing and chronic conditions not covered.
Limited cover for dentist and optician fees.
Our verdict
There's a lot to like about this policy.
We were particularly impressed with the levels of telephone support offered, especially for sufferers of cancer and heart problems. Parents are likely to appreciate the depth of the Family Medical Insurance.
Frequently asked questions about AXA health insurance