Compare the best prepaid debit cards for teenagers
Teach your teen to be smart with plastic with these top picks.
gohenry - One month free
gohenry - One month free
Custom cards
Good money habits
Parental controls
Go to site
When comparing prepaid cards for teenagers, you may be looking for one with budgeting features and direct deposit capabilities that allow them to manage their money. But which card should you pick? The best prepaid cards for teenagers charge minimal fees and give you the flexibility to set spending controls should you need it. Here are our top 5 picks, along with a guide on how to compare your options.
Compare prepaid cards for teenagers
Use the table to compare the top prepaid cards by cashpoint withdrawal fees, monthly fees and features.
Table: sorted by monthly fee
What is a prepaid card?
A prepaid card refers to a card you can load money onto and use the same way you would a debit card. When your balance gets low, you can reload your card with more funds. Most prepaid cards can be reloaded as often as you like, but some, such as a gift card, can only be loaded with money once.
How to choose a prepaid card for your teenager
Make sure you keep the following factors in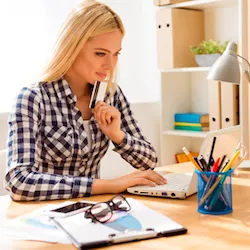 mind when comparing prepaid cards for teenagers:
Features. How will they use their prepaid card? If they're travelling abroad, look for a card with low international spending fees. If they just got their first job, consider one that supports direct deposits. If you want a way to pay their allowance, choose one that allows you to set up chores and recurring payments.
Fees. Prepaid cards are notorious for miscellaneous fees. Make sure you and your teenager read through the terms and conditions of each prepaid card, so you both know how to avoid as many fees as possible.
Reloading options. Some prepaid cards have more reloading options than others. Think about how you plan to move money to your teenager's card, for example, by direct deposit, cash, bank transfers, mobile cheque deposits, etc, and look for a card that supports these methods.
Reloading times. The amount of time it takes for loaded funds to appear in your teen's account will vary by loading method. Adding money in person or with a debit card is usually instant, while bank transfers could take up to three business days to clear.
Daily transaction limits. Prepaid credit cards usually have a daily limit on cash withdrawals. Make sure your teenager is aware of these restrictions, especially if they're travelling and need to withdraw cash on the go.
Payment network. Most prepaid cards are either from Visa and Mastercard, both of which are widely accepted at shops, online stores and cashpoints.
Will a prepaid card impact a teenager's credit?
Unlike a credit card, a prepaid card will not impact your teenager's credit history. Because of this, prepaid cards can be a good way for them to learn how to budget, save and spend responsibly without the worrying about how doing so will affect either of your credit scores.
What are some alternative card options for teenagers?
If you're looking to help your teenager learn to manage their money or build their credit or banking history, you may want to consider a bank account with a debit card. These are available to children aged 11-17 from most UK banks and building societies. If your child has a Visa, Mastercard or Maestro debit card linked to their bank or building society account, they can usually use it in shops and online.
Prepaid cards from challenger banks offer a good alternative to credit cards if your teen is younger than 18. Another option to consider is a student current account that comes with a debit card your teen can use for online purchases, in-store purchases and cash withdrawals.
Legally, no one can open a credit card unless they're at least 18 years old. In the past, it was possible to add an under-18 as an additional cardholder in certain cases, but that's no longer an option.
Pros and cons of getting a prepaid card for teenagers
Prepaid cards don't require credit checks, which means that a teenager's credit file will not be affected if they get a prepaid card.
Prepaid cards are widely accepted in shops as they provided by either Visa or Mastercard.
Prepaid cards typically come with a range of miscellaneous fees. Make sure your teenager understands when they may incur card fees.
These types of cards usually have a daily limit on cash withdrawals.
The bottom line
When comparing prepaid cards for teenagers, look for one that has minimal fees and the features your teen needs to develop good spending habits. If our top picks aren't quite what you're looking for, compare other prepaid card options to see if any of these suit them.
We show offers we can track - that's not every product on the market...yet. Unless we've said otherwise, products are in no particular order. The terms "best", "top", "cheap" (and variations of these) aren't ratings, though we always explain what's great about a product when we highlight it. This is subject to our
terms of use
. When you make major financial decisions, consider getting independent financial advice. Always consider your own circumstances when you compare products so you get what's right for you.