Curve Metal review
A premium option for the seasoned traveller, Curve Metal is packed with benefits and perks.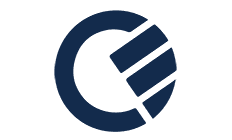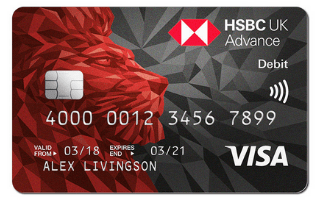 HSBC Advance Bank Account
£125 reward when you switch your main current account (from non HSBC-Group products)
Minimum arranged overdraft of £1,000 on account opening
Earn 2.75% AER / gross interest with the linked HSBC Regular Saver
Fee free international transfers and no monthly fee
If you're abroad so often that you barely remember what sleeping in your bed feels like, Curve Metal can be a good idea for your finances.
Our review looks at how it works, how to get it and whether the extra features are worth the monthly fee.
What is Curve Metal?
Curve Metal is the top-tier Curve subscription, including all the perks and benefits Curve has to offer, most of which have to do with travelling. It comes with a fancy-looking metal card that you can have in blue, pink or red. Its more down-to-earth siblings are Curve Blue (Curve's basic and free option) and the intermediate premium service Curve Black.
Curve's basic functionality is to allow you to only take one single card with you when you leave the house – the Curve card. You can connect all your Mastercard and Visa cards to it using the Curve app, then select which one you want Curve to take money from and simply pay with the Curve card.
Curve is especially useful when you go abroad because even if your regular cards charge a foreign transaction fee, Curve scraps them in most cases by treating your transaction as if it was a sterling one.
Curve Metal takes all this to the next level by adding travel insurance and other perks to Curve's basic features.
Curve Metal fees, limits and benefits
In return for Curve Metal's £14.99 monthly fee, you get:
Unlimited fee-free transactions abroad (on weekdays). Curve's free option charges a 2% fee on non-sterling transactions after you've reached the £500 monthly limit. With Curve Metal, you won't pay any fees for using your card out of the country, even if you spend way more. However, there's still a 0.5% exchange fee during the weekend, when the markets are closed.
Up to £600 fee-free ATM withdrawals abroad. Like most digital banking apps and challenger banks, Curve sets a monthly limit for fee-free cash withdrawals abroad: £200 with the basic Curve Blue, £400 with Curve Black and £600 with Curve Metal. After that, you'll be charged a 2% fee.
1% cashback at six premium retailers as an introductory offer. For the first 90 days, you can get cashback when you spend money at six retailers (three for Curve Blue). You can choose among a really high-quality pool of shops and services, including Ikea, Tesco, Amazon and Netflix.
Travel insurance. Covers medical emergencies, cancellations, delays and more.
Gadget insurance. Up to £800 if your phone or laptop get lost or stolen.
Rental car collision damage waiver insurance. Up to £25,000.
Airport lounge access. More on this below.
The monthly fee can also be paid in advance for the whole year, for £150. If you're reasonably sure you'll keep Curve Metal for the full 12 months, it's definitely worth it, as you'll basically get 2 months for free.
Curve Metal airport lounge access
Curve Metal gets you airport lounge access via LoungeKey, a programme that offers lounges in more than 1,000 airports in 120 countries.
You just need to show your Curve Metal card at the entrance and use it to pay for it. It's normally £20 per access per person (yes, you can buy passes for your travel companions as well), but the price can vary depending on the lounge. Don't leave your Curve at home or you won't be able to get in.
Lounge benefits vary, but you'll usually get a nice and comfy seating area, newspapers to read and some refreshments at the very least. Anything else you might need to know about the LoungeKey programme can be found in this dedicated guide.
Curve Metal vs Curve Black
Most of the extra benefits Curve Metal has on the free Curve option are also included in Curve Black. Basically, only the following features are unique to Metal:
£600 fee-free cash withdrawals abroad
Rental car collision damage waiver insurance
LoungeKey access
The metal card
That's not a lot of benefits for an extra £5 a month, but may still be interesting if you often use rental cars our airport lounges, and travel in areas where cash is still king and card acceptance isn't especially good.
It's also worth keeping in mind that while you can get rid of your Black membership anytime, the minimum period you can keep Curve Metal for is six months.
How to get Curve Metal
Have you decided to give Curve Metal a go? You need to do the following:
If you don't have Curve. Download the app, then you'll be able to pick your membership of choice during the sign-up process.
If you already use Curve. Head to the

"card" section of the app, then to "manage subscription" and select the "Metal" tab

. Once you've subscribed, you'll be sent your new Metal card within a few days.
Compare digital banking apps
The verdict
The keyword here is frequent traveller. If you don't go abroad at least four or five times a year, there's really no point in considering a premium Curve membership at all as it'll be cheaper to just pay the occasional ATM fee if you need more than £200 cash, and perhaps purchase travel insurance separately.
If you do travel a lot, in most cases Curve Black will still beat Curve Metal as it gives you most of the features at a cheaper price, after all.
However, if you habitually travel to countries where you pay cash, Curve Metal could still be a good solution, especially if you pay the annual fee in advance. But you do need to either be a real car rental aficionado or get close to the £600 limit for fee-free foreign ATM withdrawals every month to make it worth it (just to give you an idea, a £600 non-sterling cash withdrawal would cost you £8 with Curve Blue and £4 with Curve Black).
Frequently asked questions