Tesco Bank car insurance review
Our review highlights what you get in the car insurance from Tesco Bank.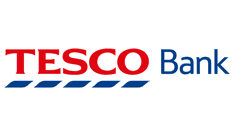 Customers say
★★★★★
Customer satisfaction

Customers reported good value and service

Prices can jump when renewing or changing car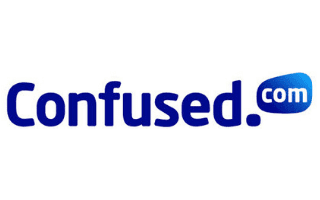 Get a car quote with Confused.com
Save up to £285 on your car insurance*.
Compare over 100 car insurance providers.
Enjoy Confused.com rewards.
Tesco Bank offers two car insurance packages for drivers. Car Insurance is a standard policy for drivers over the age of 21, while Box Insurance is a "black box" insurance policy for drivers aged 17-35.
Who is Tesco Bank?
Tesco is a household name when it comes to your weekly food shop. But not many know that Tesco also offers financial services through Tesco Bank.
Tesco Bank's products include credit cards, loans, mortgages, savings accounts and several types of insurance, including car, home and pet.
Who underwrites Tesco's car insurances?
Tesco Bank car insurance is underwritten by a selected range of insurers. The insurer that underwrites your policy will be named on your policy schedule and your certificate of motor insurance.
Tesco Bank Box Insurance is arranged and administered by Insure The Box Limited and is underwritten by Aioi Nissay Dowa Insurance Company of Europe Ltd.
What are Tesco Bank's car insurance cover options?
Tesco has two cover options for customers of different ages, which each has a range of unique features.
Tesco car insurance for drivers aged 21 and over
Tesco's standard insurance is for drivers aged 21 and over. This cover has a range of different features and optional extras you can add on.
Features of this include:
Defaqto 5-star rated cover
Range of benefits which come as standard
Personalise your cover with optional extras
24-hour UK-based accident helpline
Manage your insurance policy online, 24 hours a day
Tesco Bank Box Insurance for 17-35 year olds
Tesco Bank Box Insurance is specially designed for 17-35 year olds and is arranged and administered by Insure the Box Ltd.
Features of this include:
A small box fitted to your car to monitor how you drive
Fixed premium for a year
No curfews or fines
Choice of 6,000, 8,000 or 10,000 miles, which you can top up if you need to
Rewards for safe driving with monthly bonus miles
Accident alert
Optional extras
Tesco Bank offers a range of optional extras you can add to your policy.
These include:
Breakdown cover
Upgraded courtesy car cover (only available for policies for those aged 21 and over)
Driver injury cover (only available for policies for those aged 21 and over)
Key cover
What's covered under my policy?
Tesco Bank car insurance policies for those aged 21 and over and for those aged 17-35 both provide cover for a range of features.
| Benefits | Insurance for 21 year olds and over | Insurance for 17-35 year olds |
| --- | --- | --- |
| Uninsured driver promise | ✓ | |
| Small courtesy car | ✓ | ✓ |
| Fire and theft cover | ✓ | ✓ |
| Windscreen cover | ✓ | ✓ |
| Replacement child car seat | ✓ | |
| In-car entertainment equipment cover | ✓ | |
| Using your car abroad | ✓ | ✓ |
| Personal accident | ✓ | ✓ |
| Medical expenses | ✓ | ✓ |
| Personal belongings | ✓ | |
| Liabilities to third parties | ✓ | ✓ |
| No claim discount and protection | ✓ | ✓ |
| Motor legal protection | ✓ | ✓ |
| Accidental damage | ✓ | ✓ |
| Use by motor trade, hotels and car parks | | ✓ |
| Glass in windscreens, sunroofs or windows | | ✓ |
| Personal accident benefits | | ✓ |
What is my excess?
An excess is the amount of money you contribute to the cost of your claim. The amount of your excess will depend on the level of cover you have and the nature of your claim. Details of your excess amounts will be displayed in your policy schedule.
Sometimes more than one excess will apply and, in this case, Tesco Bank will add them together.
There are two types of excess:
Compulsory excess, which is set by the insurer underwriting your policy. This is added to the voluntary excess you choose, to give the total amount of excess you will pay if you make a claim.
Voluntary excess, which comes in addition to any compulsory excess. You can set this as low as you want to reduce the amount you have to pay if you make a claim, or you can increase it, which may reduce your premium. Make sure you can afford to pay the amount you set, should the need arise.
How do I make a claim?
For standard insurance customers (over 21), the number you need to call to make a claim depends on which company underwrites your policy. Visit the claims page in the "existing customers" section of the Tesco Bank's website to find the right number for you.
Numbers to claim for optional extras added to your policy can also be found on this page.
If you need to make a claim on your Tesco Bank Box Insurance policy, then you can call the Box Insurance claims helpline on 0330 022 2525. Make sure you have your policy number to hand.
The Tesco Bank claims team is available around the clock, seven days a week.
Tesco Bank car insurance customer reviews
In our 2020 customer satisfaction awards, Tesco Bank got 3.5 out of 5 stars for its car insurance service, with 76% of customers saying they would recommend it to a friend or family member.
Here is some of the feedback we got from Tesco Bank car insurance customers:
"Good company to be with with great customer service."
"Good efficient service."
"They are excellent initially, then for loyal customers you are penalised."
"I left them when they bumped up my premium, but they had been fine until then."
"Hassle free."
Online reviews for Tesco car insurance:
We found reviews for Tesco Bank on two review platforms and the feedback is very different from one to the other (updated on 5 June 2020):
Trustpilot
Reviews.io

★★★★★

1.9 out of 5
Based on 171 reviews

★★★★★

4.6 out of 5
Based on 841 reviews
The bank's car insurance customers were impressed with how easy the service was to set up, but some complained of extra charges and delays in claim settling.
Tesco car insurance pros and cons
Pros
Clubcard holders get a discount on their premiums.
Windscreen cover is included as standard.
24/7 claims line available.
Cons
Standard comprehensive cover is only available for the age of 21. Customers can get the Tesco Bank Box insurance policy from the age of 17 (up to 35).
Some customers reported a hike in premiums on renewal.
Verdict
Tesco Bank provides a decent comprehensive cover for drivers over the age of 21, plus a good "black box" option for drivers aged 17-35.
The company did well in our independent customer satisfaction survey, but some customers did report price hikes on renewal.
If you are a Tesco Clubcard member, it's worth getting a quote, as you will be eligible for a discount on your premium.
Frequently asked questions
---
Car insurance ratings
★★★★★ — Excellent
★★★★★ — Good
★★★★★ — Average
★★★★★ — Subpar
★★★★★ — Poor
Our customer satisfaction scores ("Customers say") are based on a survey of 750 customers carried out in December 2019.
*Based on independent online research by Consumer Intelligence (March '20). 51% of car insurance customers could save £285.88.
The offers compared on this page are chosen from a range of products we can track; we don't cover every product on the market...yet. Unless we've indicated otherwise, products are shown in no particular order or ranking. The terms "best", "top", "cheap" (and variations), aren't product ratings, although we always explain what's great about a product when we highlight it; this is
subject to our terms of use
. When making a big financial decision, it's wise to consider getting independent financial advice, and always consider your own financial circumstances when comparing products so you get what's right for you.
Read more on this topic