Ultimate Finance business loans review February 2020
Ultimate Finance offers a wide range of business loans from £5,000 up to £5 million. Whatever stage your business is at, Ultimate Finance could have a loan to suit your needs.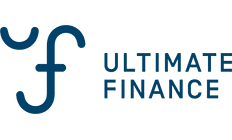 Ultimate Finance is a direct lender not a broker.
Since its launch in 2001, Ultimate Finance has provided more than £1 billion in funding to thousands of businesses of all shapes and sizes across a variety of industries. It offers 9 types of flexible business loans including hire purchase agreements, bridging loans and a new super-fast cash advance, which you could receive within just 12 minutes of applying.
Ultimate Finance aims to make the loan process as streamlined as possible so you can get the funding you need to start a business or get it to the next level. You can apply via the Ultimate Finance website.
How can we help?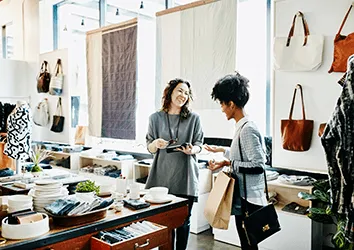 Compare loan rates
Get live, personalised quotes from a large panel of lenders through our partner Funding Options.
Compare now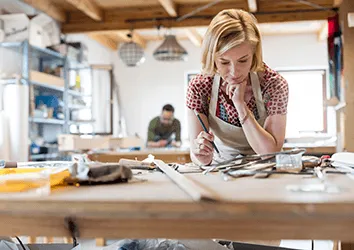 Invoice financing
Unlock the value in your invoices today to access the funding your business needs to move forward.
Get quick quotes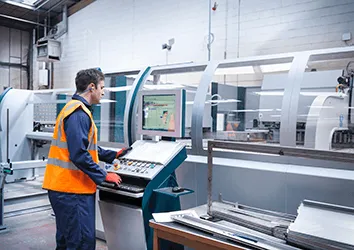 Asset financing
Borrow against equipment or property to accelerate your company's growth.
Get quick quotes
Ultimate Finance loan options
| Type of loan | What it's for |
| --- | --- |
| Asset Finance | Borrow up to £1 million to buy the equipment your business needs. Repay over 12 to 60 months. |
| Invoice Finance | Release the cash tied up in your outstanding sales invoices and let Ultimate Finance chase them up for you. Borrow up to £5 million on an unlimited, rolling contract. |
| Purchase Finance | Ultimate Finance will pay your suppliers for the goods you purchase, including raw materials, work-in-progress and perishables. Borrow £25,000 to £2 million on a revolving line of credit. |
| Bridging Loan | Ultimate Finance will provide funding until you secure long-term property finance. Borrow £50,000 to £2 million for up to 18 months. |
| Trade Finance | Take the day-to-day pressure off your purchasing with up to to 120 days of credit to pay local and overseas suppliers. Borrow £25,000 to £2 million. |
| Ultimate Loan | A flexible longer-term business loan for whatever you want and whenever you need it. Borrow £5,000 to £100,000 for up to 12 months. |
| Cash Advance | An ultra-fast short-term loan to top up your existing business credit card or overdraft. Borrow £5,000 to £50,000 and repay in a single payment in 30, 60 or 90 days. |
| Construction Finance | Unlock cash tied up in outstanding applications for payment. Borrow up to £3 million on an unlimited, rolling contract. |
| Recruitment Finance | Ultimate Finance will advance you cash against your temporary or permanent placements so you can pay your wage bill on time. Borrow up to £5 million on an unlimited, rolling contract. |
Key features of an Ultimate Finance business loan at a glance
Flexible repayment terms. Pay off your loan in equal instalments or over a longer-term rolling contract, depending on the loan you choose.
Flexible repayment terms. Your loan amount is typically equal to one month's revenue. As your business grows, so will your credit limit.
Security. Ultimate Finance offers unsecured loans with no asset requirements. For limited companies it asks for a personal guarantee, typically from a director or shareholder.
Fixed monthly repayments. Your business will pay the same amount each month, helping you to budget and to keep track of how much the loan is going to cost you overall.
Quick decision and fast funding. Apply in minutes and, if you're approved, you could have the money within a few hours.
Repay your loan early at any time. Ultimate Finance will not charge you for settling early – you will just pay interest for each day you have had the loan.
No hidden fees. Ultimate Finance does not charge arrangement fees or any other one-off fees.
Interest rates are fixed for the duration of your repayment period. However, the rate you're offered will depend on factors like the amount you apply for, the term of the loan, the performance of your business and its credit rating. This may differ from the advertised "representative APR".
What is APR?
If you're comparing any credit-based products, it won't be long before you'll come across the annual percentage rate (APR). This figure is designed to provide an annual summary of the cost of a loan. It takes into account both interest and any mandatory charges to be paid (for example an arrangement fee) over the duration of a loan.
All lenders must calculate the APR of their products in the same way, and must tell you the APR before you sign an agreement, so for consumers it can be a handy tool for comparison.
Bear in mind, however, that lenders are only obliged to award this rate to 51% of those who take out the loan – the other 49% could pay more. That's why it's often referred to as the representative APR.
Am I eligible for an Ultimate Finance business loan?
You should only apply for an Ultimate Finance business loan if you're certain you can meet the repayment terms. You must also:
Be a UK-based business
Be aged over 18
You must be aged between 18 and 74 and be under 75 at the end of the loan term
Have a good credit rating without a history of county court judgment or bankruptcy
How do I apply?
If you've decided that an Ultimate Finance business loan is the best option for you, there are five steps to the application process.
Read the loan options carefully and choose the one that best suits your business needs. If you aren't sure, you can talk through the loan types an Ultimate Finance advisor before going ahead.
Under the relevant loan type on the website, answer the questions to choose how much you would like to borrow and for how long.
Provide details about your business including net profit and outgoings.
Once approved, confirm your loan repayment details.
Sign your loan agreement and get the money in your bank account. The speed of this will depend on your loan type.
Alternative sources of funding
There are several types of business loan out there. The right one for your business will depend on how much you need and how long you want to borrow for:
Government startup loans. If you have a new business, you could borrow up to £25,000 at a low interest rate. You may also be eligible for a government grant.
Bank loans. Banks and building societies can lend you up to £250,000 over a term of 1 to 15 years. These loans are usually unsecured.
Short-term loans. These are offered over a few weeks or months and typically come with a higher interest rate than other types of borrowing. You could get a loan of up to £200,000.
Peer-to-peer loans. This is when your business borrows money from investors instead of from a financial institution. You could get a loan of up to £1 million.
Cash-advance loans. This option allows you to borrow money against your company's future debit or credit card sales. You will pay a set fee rather than an interest rate.
Frequently asked questions
We show offers we can track - that's not every product on the market...yet. Unless we've said otherwise, products are in no particular order. The terms "best", "top", "cheap" (and variations of these) aren't ratings, though we always explain what's great about a product when we highlight it. This is subject to our terms of use. When you make major financial decisions, consider getting independent financial advice. Always consider your own circumstances when you compare products so you get what's right for you.
Read more on this topic