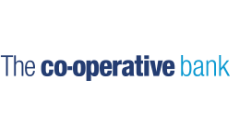 The Co-operative Bank business loans
The Co-operative Bank offers flexible business loans of up to £250,000 for existing business current account holders.
Co-operative business loans overview
A direct lender founded more than 145 years ago, The Co-operative Bank is often associated with an ethical and community-focused approach to banking. It can offer businesses a variable-rate loan, charge card or overdraft facility.
Key features of Co-op Bank business loans
Borrow £25,000 to £250,000.
Repay over 1 to 15 years.
Variable interest rates.
Arrangement fee (a percentage of your loan amount).
Security against an asset or assets is usually required and incurs an additional fee.
Not available for residential property development or investment, pension funds, or to businesses based outside of the UK.
Decisions usually within 7 working days.
Am I eligible?
You should only apply for a variable-rate business loan if you're certain you can meet the repayment terms. You and any other key parties must also:
Be 18 years or over.
Be a UK resident.
Be an account signatory with authority to borrow on behalf of the business.
Hold a business current account with The Co-operative Bank.
Require the lending for business use.
The interest rate you are offered will depend on factors like the amount you apply for, the term of the loan, the performance of your business and its credit rating. This may differ from the advertised "Representative APR".
How can I apply?
Download the application form for your chosen finance option from The Co-operative Bank website. If you're unsure which loan option is right for your business, you can call to speak to a personal adviser who will help you decide.
The form will ask for detailed information about you and any other key parties, as well as your business. Make sure you have signed the declaration before submitting your application.
You can expect to receive a decision from The Co-operative Bank within 5-7 working days, depending on the credit option you have chosen.
Get tailored loan quotes from Tide
Save time by checking eligibility with multiple lenders and get quotes.
Frequently asked questions
We show offers we can track - that's not every product on the market...yet. Unless we've said otherwise, products are in no particular order. The terms "best", "top", "cheap" (and variations of these) aren't ratings, though we always explain what's great about a product when we highlight it. This is subject to our
terms of use
. When you make major financial decisions, consider getting independent financial advice. Always consider your own circumstances when you compare products so you get what's right for you.