Satago business loans review
Satago offers an invoice finance system that's designed to help businesses manage cash flow when they have a short-term loan. Here's what you need to know about it.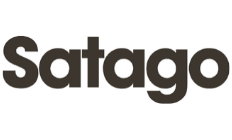 Founded in 2012, Satago was formed as a Cloud accounting credit control system. It later offered risk insight information in order to help small firms analyse the risk profiles of business partners. It now provides business cash flow support for small companies.
Does your company need some extra assistance managing its cash flow, due to clients not always paying invoices on time? If so, Satago may be able to help you. It offers invoice financing support for companies that use accounting software to manage their finances. You create an account on its site, log in and then select the invoices that you have sent to clients. The system allows you to see how your customers are performing with up-to-date credit reports so you can manage your collections effectively.
How can we help?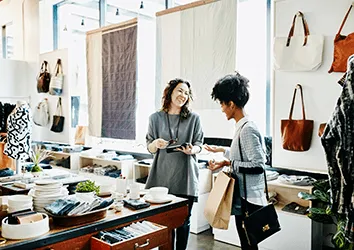 Compare loan rates
Get live, personalised quotes from a large panel of lenders through our partner Funding Options.
Compare now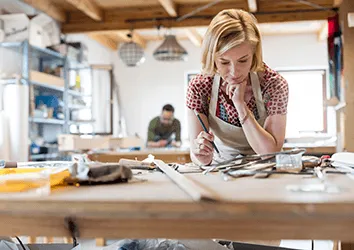 Invoice financing
Unlock the value in your invoices today to access the funding your business needs to move forward.
Get quick quotes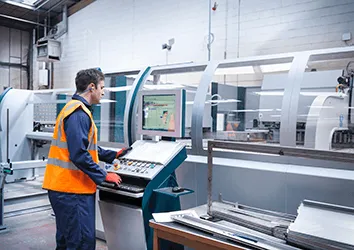 Asset financing
Borrow against equipment or property to accelerate your company's growth.
Get quick quotes
About Satago invoice financing
If you run a business and are constantly invoicing clients while also needing to pay overheads like electricity, staff wages and property rental, you might find yourself low on funds because clients either haven't paid invoices on time. Satago helps to solve this problem. It can lend you a percentage of an invoice's face value at a competitive rate. This way, you'll know you always have the cash to keep your business going.
Key features of Satago invoice financing at a glance
Loan duration. The duration of its loans ranges from a minimum of 10 days to a maximum of 120 days.
Security. All of Satago's loans are unsecured and require no guarantee.
Fixed monthly repayments. All loans come with fixed repayment plans. This will ensure you always know how much money will be coming out of your account and can plan your finances accordingly. There is a single fee per invoice on the amount advanced. Prices start from 1% per 30 days. Fees only apply for the period in which the invoice is outstanding.
Option to take a repayment holiday. This is not explicitly stated on its website. Please contact Satago directly for more on this.
Quick decision. Once you've create an account, you should receive a decision on whether or not a particular invoice will be financed within 48 hours of making the application.
Repay your loan early at any time. With Satago here are no penalties for repaying your loan early.
Quick access to funds. If you need fast access, contact Satago to ask if it's possible.
No set-up fees. There is a set-up fee which varies depending on the particulars of the loan in question.
Preferential rates for existing customers. Contact Satago directly if you want to ask about this as it's not stated on the site.
Am I eligible for a Satago invoice finance plan?
You should only apply for a Satago invoice finance plan if you're certain you can meet the repayment terms, and you meet the following criteria.
Criteria your company must meet
Private limited company that was incorporated in the UK (excluding Northern Ireland, Channel Islands and Isle of Man)
Selling products or services to other businesses on credit terms
Those businesses are solvent and have been trading for at least three years
Your company has been trading for at least one year
Your company is using accounting software
Invoice value must be £500 or more (as of July 2018).
Satago analyses your clients to determine whether or not it's safe to finance the invoices. It places them into the following categories:
low risk
moderate risk
high risk
very high risk
Satago may decide to finance invoices for companies that are either high risk or very high risk, but this is unlikely. If your clients fall into those categories, Satago will likely refuse to finance them.
How can I apply?
To sign up for Satago Business finance call 020-8050-3015 within office hours. Alternatively you can sign up via its website at https://app.satago.com/register.
You will need to provide the following:
Name, address, and date of birth of your company's majority shareholders
Completed bank verification check
You will also be asked to sign its finance agreement
We show offers we can track - that's not every product on the market...yet. Unless we've said otherwise, products are in no particular order. The terms "best", "top", "cheap" (and variations of these) aren't ratings, though we always explain what's great about a product when we highlight it. This is subject to our terms of use. When you make major financial decisions, consider getting independent financial advice. Always consider your own circumstances when you compare products so you get what's right for you.
Read more on this topic