Just Cash Flow business finance review July 2020
Just Cash Flow offers an alternative to bank overdrafts and traditional business loans. Borrow up to £2M and repay monthly, or choose a credit facility where the funds become available again as the cash is repaid.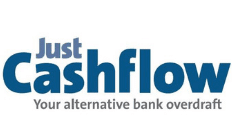 Founded in 2013, Just Cash Flow is a specialist direct lender (not a broker) to UK-based limited companies and LLPs. It offers loans of £10,000 to £2,000,000, which can be repaid either in monthly repayments or through a revolving credit facility – where you borrow what you need as and when you need it, and only pay interest on that amount.
Just Cash Flow loan customers can take advantage of repayment holidays, extended terms and repeat loans. While this makes it a flexible way to borrow money, it could become easy for a small business to take on repeat credit when it wouldn't otherwise do so.
How can we help?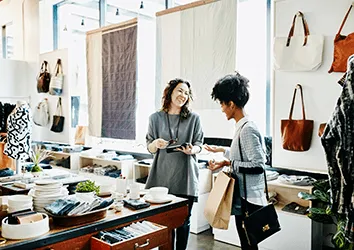 Compare loan rates
Get live, personalised quotes from a large panel of lenders through our partner Funding Options.
Compare now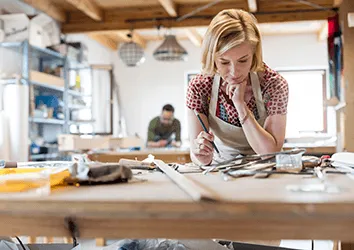 Invoice financing
Unlock the value in your invoices today to access the funding your business needs to move forward.
Get quick quotes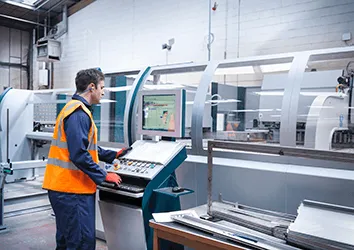 Asset financing
Borrow against equipment or property to accelerate your company's growth.
Get quick quotes
Key features of Just Cash Flow business finance
Borrow £10,000 to 2,000,000. Your loan amount will depend on your creditworthiness and business performance.
Revolving credit or fixed monthly repayments. Choose a repayment method that suits your business.
Fast decision. Just Cash Flow aims to make a decision on your loan within three working days of your application and supporting documents being received.
No early repayment fees. You can repay early without penalty and potentially pay less interest.
No online account management at the time of writing. With no online account portal, you need to call Just Cash Flow to check your balance or repayment schedule.
The interest rate you are offered will depend on factors like the credit history of your company, and the loan amount and term you apply for. It may differ from the advertised APR.
Loan options
Just Cash Flow offers three distinct business loan options:
Revolving credit facility. This is for UK businesses and sole traders that forecast ongoing growth for their business. It works in the same way as a bank overdraft, with interest charged daily only on the amount of credit you are using.
Business Accelerator. This is aimed at businesses in the early stages, or those that have obtained new contracts and need funds to fulfil them. You can borrow from £10,000 to £2,000,000, over an "initial" maximum term of 12 months. With the option for the first payment to be deferred by 90 days, this loan could allow you to budget for big purchases such as small plant and machinery. There is an option to renew, extend or increase your loan at the end of the initial term.
Business Builder. This works in the same way as a traditional bank loan, with the aim of allowing growing companies to smooth out peaks and troughs in their finances. You can borrow £10,000 to £2,000,000 over 12 to 24 months, with interest charged monthly.
Am I eligible for a Just Cash Flow business loan?
You should only apply for Just Cash Flow business finance if you're certain your company can meet the repayment terms. You must also:
Be aged 18 or over.
Be a sole trader, director or partner.
Have a UK business and require the loan for business use.
Be currently trading.
Have sufficient revenue income to cover interest repayments.
Have online access to your main business current account.
How can I apply?
You can apply for a callback in just a few minutes using the online contact form. You will be asked to fill in a few simple details about yourself and your business, along with a brief outline of your funding needs. A Just Cash Flow advisor will then call you to talk through your application in more detail. You are likely to be asked for management accounts, cash flow forecasts and filed accounts for the business.
Frequently asked questions
We show offers we can track - that's not every product on the market...yet. Unless we've said otherwise, products are in no particular order. The terms "best", "top", "cheap" (and variations of these) aren't ratings, though we always explain what's great about a product when we highlight it. This is subject to our terms of use. When you make major financial decisions, consider getting independent financial advice. Always consider your own circumstances when you compare products so you get what's right for you.
Read more on this topic