Budgeting isn't going to be the most fun task on your to-do list, but it's a pretty essential one if you want to be able to manage your money well and have a bit left over at the end of the month to put towards a specific goal.
The good news is that there's quite a few apps now which are designed to take some of the pain out of budgeting. No more poring over spreadsheets, adding up receipts or working out your spare cash on the back of an envelope – we round up some of the digital tools that will do it for you.
Good for budgeting: Yolt
Good for connected accounts: Emma
Good for growing your savings: Money Dashboard
Good for setting goals: Wally
Good for understanding your money: Moneyhub
Compare budgeting apps
Why should I use a budgeting app?
You don't have to. You could whip up a financial modelling spreadsheet instead to track your incomings and outgoings each month using an array of formulae…! You could even update your spreadsheet every day and keep hold of receipts and track your expenses.
Or if you're a bit lazier, you could download a budgeting app today and it could take care of all of that for you.
The real benefit of these apps over manual budgeting and traditional banks is simplicity and ease of use. And most of them are free (such as Money Dashboard and Yolt).
But it's worth remembering that lots of digital banking apps are free, too (such as Revolut, Monzo, Starling, and Monese). So if you have a current account with one of these, you can also visualise your spending on-the-go and in real time.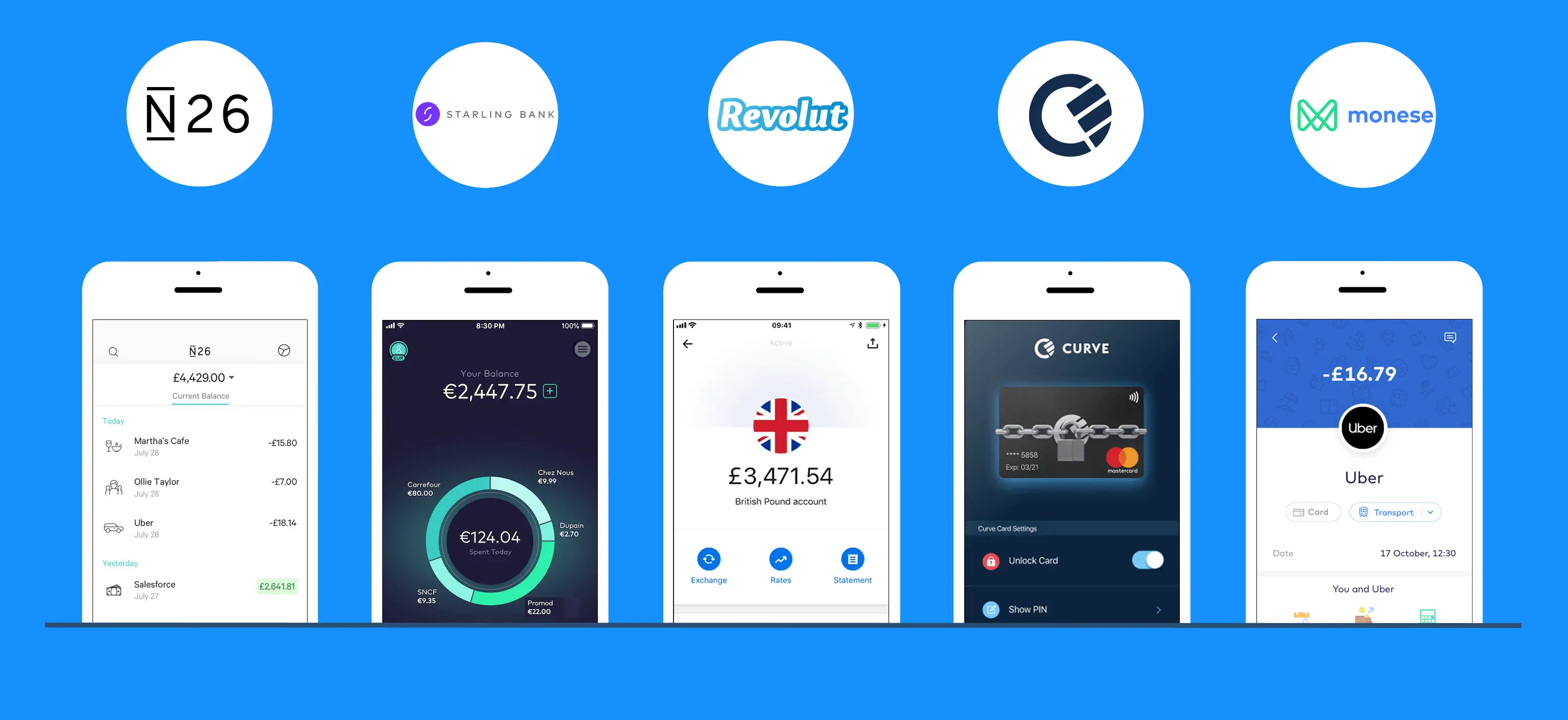 If they're free, how do budgeting apps make money?
Some of these apps are drawing in customers with free services, and will then offer add-ons or a premium version, or other services that will generate revenue. A couple of ways the free apps generate money right now are: selling anonymised spending insights to market research companies (Money Dashboard) or offering potentially better deals, and then making a commission if you sign up to any of them (Yolt).
What about free banking apps?
The challenger banking brands that started offering a basic account have started to diversify into other banking products (such as savings accounts, loans and kids' cards). These products provide revenue sources. They've also launched premium versions, which generate revenue through a monthly fee.
Some apps are partnering with other fintech startups, to cross-sell each others' services. Head to our news section for the latest developments in digital banking.
What about regular savings accounts?
If you're looking for interest on your savings, then a regular current or savings account from a challenger bank (and indeed from many traditional banks) might not be for you. Interest rates have been low for years, and that doesn't look likely to change.
While a few do offer interest (see below), most don't.
The way budgeting and banking apps help you is by acting as pocket accountants, automatically categorising transactions so you can budget better. If you think you're spending too much on eating out, then take a look at the cold hard numbers. Many apps provide graphs and charts to ram home the message.
In terms of helping you save up, apps like Revolut and Cleo use algorithms to work out how much you can afford to squirrel away. If you choose, they'll also automatically transfer the money to a savings pot.
Which of these apps can I earn interest from?
Longer-term savers may be looking to earn interest from accounts with a better rate. However, there are some options for saving and investing from among the challenger apps.
Tandem offers a fixed savings account. Check out our Tandem review to find out more.
Starling offers (a small amount of) interest, so it's worth considering.
So does Monzo, but you need to be able to put aside at least £1,000 to open a Savings Pot.
Moneybox is an easy and simple investment app which works by rounding up your transaction to the nearest pound and investing the spare change in a share portfolio.
Nutmeg or Plum also offer investment options.
How to choose the best budgeting app
Here is a list of factors to consider when deciding which budgeting app is the best for your needs.
The cost. Some budgeting apps are free, but the more complex apps will charge a one-off fee or a paid subscription.
Do you want to connect with your bank accounts? Is it important for you to see your balance(s) in real time? Only some budgeting apps allow this.
Desktop or mobile? Do you want to be able to use your budgeting app on desktop, mobile or both?
Do you want to monitor your investments? Some apps offer investment monitoring services, but others don't.
Do you want to automate your savings? Some apps will automatically move funds into a savings account for you. Is this a desire of yours?
Do you want help reaching a savings goal? Some apps are designed to help you save more money. Others simply work as an accounting tool.
The bottom line
Most Brits would like to be more organised with their money and budgeting apps provide the perfect tool to make this a reality. These apps are either free or very affordable and can help you make smarter financial decisions.
Frequently asked questions about budgeting apps
More guides on Finder