Till debit card: Kids banking app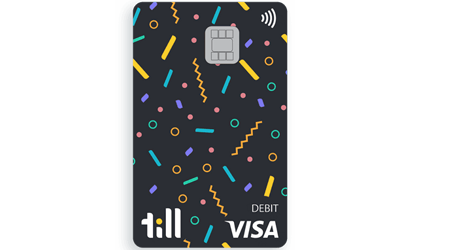 Age requirements

Any age
Our verdict
This free kids' banking app and card comes with parental savings boosts and is for the whole family.
A Till Financial account stands out for providing a platform with no monthly fee while still offering chore, allowance, savings and direct deposit features.
One of its best features is its savings contributions, which lets parents boost their kids' savings by matching what their kids put in or by contributing a regular, fixed amount. Till Financial also gives an option for parent-paid interest.
Kids are encouraged to set their own savings goals, and family can support them by contributing to them or congratulating them with a cash reward for meeting their goal. In the future, Till Financial plans on adding rewards from brands to continue encouraging kids to save.
However, if you're looking for features like investing or loans, you'll have to check out other kids' cards, such as Greenlight and FamZoo.
Best for: Large families in need of a free debit card with savings features for their kids.
Pros
No monthly or overdraft fees

Offers virtual and physical cards

Create subaccounts for all family members

Savings goals and chore tracking

No-fee ACH transfers
Cons
Doesn't accept ATM or cash deposits

Only links with one funding source

No custom spending limits
Who is Till best for?
Till is best for parents looking for a free debit card for their kids with several ways to contribute to their savings. Many other kids' debit cards with chore and allowance features charge a fee of around $5 per month, with some charging that fee per child.
The Till debit card is also best for large families. Account owners at least 18 years old can sign up for Till as a Family Owner and invite kids of all ages, other parents, grandparents, aunts, uncles or even close friends — you have the freedom to invite your village. Each child gets their own physical and virtual Till debit card, and there's no extra cost for adding more family members or children.
What we like about Till
Till Financial is a fintech company — not a bank. Its accounts are FDIC insured up to $250,000, thanks to its bank partner Coastal Community Bank.
The Till Financial kids' banking app is free to open and maintain. Overall, Till has barely any fees. There are no monthly, overdraft, ATM, ACH transfer, inactivity, paper statement or returned item fees. Just know that while Till doesn't charge ATM fees, third-party ATM service fees may apply.
Three ways to boost kids' savings
One of the standout features of Till is the parent-match saving contributions. Parents can choose one of three ways to help incentive their kids to save and boost their savings:
Set up weekly recurring savings contributions
Match a percentage of each contribution your child makes
Parent-paid interest percentage of the total amount saved
Many ways to send funds
Parents can add multiple family members and children to one Till account if they're a Family Owner. Once the account is set up, parents and family members can send funds to kids in multiple ways:
Quick Gives — A one-time transfer from an adult to a child.
Allowance — Set up recurring transfers from parent to child.
Tasks — Parents can create chores and custom rewards for completing tasks. Before kids can receive the funds, they must mark the task complete, and the parent must confirm the transfer.
Direct deposit — Working teens can set up direct deposit from their employer.
Where it falls short
Like many fintech companies, Till doesn't accept cash or ATM deposits. To fund your child's account, you'll need to do either an ACH or debit card transfer to the child's wallet. Till doesn't charge anything for ACH transfers, but you may be charged up to 3% for a debit card transfer.
Till also lacks where many other kids' banking apps excel: educational features. Many other kids' banking apps, such as Greenlight and GoHenry, offer educational games, videos or tools to help kids learn about money management.
No custom spending limits
Till doesn't give parents the option to set any custom spending limits. For comparison, other kids' cards like GoHenry let parents toggle limits for in-store, online and ATM withdrawals, and Greenlight lets parents set store-level and category spending limits.
The only limits we could find with Till were a $2,500 daily purchase limit and a withdrawal limit of no more than $250 cash at an ATM.
Till's fees and access
Type of fee
Fee details
Monthly service
$0
Opening deposit
$0
ATMs

Domestic: $0 from Till, ATM network fees may apply
International: $5 withdrawal fee, plus possible service fees

Debit card fees

Cash withdrawals: $0 from Till, ATM network fees may apply
Foreign transactions: 3% of USD converted amount, third-party fees may apply
Card replacement: $5

Overdraft or nonsufficient funds
$0
Wire transfers
N/A
Other fees

Paper statements: $0
Account closure: Fee may apply
Returned item: $0
Stop payment: $0
Debit card transfer: Up to 3%
Compare Till Finanical to other kids' debit cards
Narrow down top kids' banking options by monthly fees, APY and other features. Then select Compare on up to four providers to see their features side by side.
How to open a Till debit card
You must be at least 18 years old to open an account on behalf of a minor. Open an account in five steps:
Download the Till app on a phone or tablet.
Create an account and verify your identity.
Invite kids and other family members, if desired.
Link an external bank account to fund Till.
Activate your child's Till virtual debit card. Parents can also request a physical debit card for free.
Customer experience
For a fintech company, Till Financial surprised us with its great customer reviews. On the Better Business Bureau, it holds a decent B rating, and there have been only five complaints in the last three years. That's very impressive, considering most fintechs and banks have thousands of negative reviews and complaints — often due to poor customer support, but that appears to be one of Till's strengths.
Parents and kids will manage their Till account through the mobile app, and there are thousands of ratings and reviews. It has 4.6 stars on the Apple Store and 4.4 stars on Google Play.
Overall, parents love the lack of monthly fees, fast and professional customer service, and the easy-to-use platform. Many reviews also mention they like Till because all their children can participate, regardless of age. A few reviews tell stories about how their accounts were hit with fraudulent charges, but Till quickly resolved the issue and refunded the funds.
But one of the most common complaints with Till is slow transfer times, with customers reporting ACH transfers taking three to five business days to go through.
Checking account ratings
★★★★★ — Excellent
★★★★★ — Good
★★★★★ — Average
★★★★★ — Subpar
★★★★★ — Poor
We analyze top checking accounts and rate them one to five stars based on factors that are most important to you. These factors include: monthly fees, the ease at which monthly fees can be waived, the breadth of ATM access, ATM and overdraft fees, and customer service.
Till Financial is not currently available on Finder
Have you considered BMO Smart Advantage Checking?
Earn a $400 cash bonus after $4,000 deposits in the first 120 days. Pay $0 monthly fees and no minimum balance. Access a large nationwide network of free ATMs. Member FDIC.
$400 bonus after qualifying deposits
$0 monthly fee
Large $0 fee ATM network
No minimum balance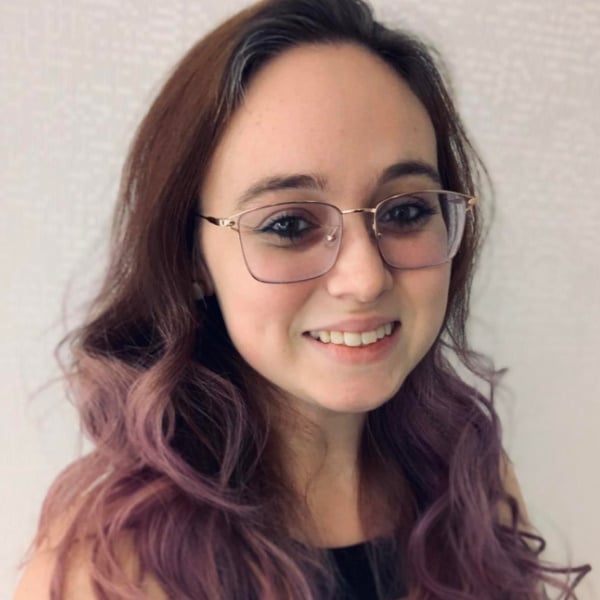 Bethany Finder
Writer, Banking and Loans
You are about to post a question on finder.com:
Do not enter personal information (eg. surname, phone number, bank details) as your question will be made public

finder.com

is a financial comparison and information service, not a bank or product provider
We cannot provide you with personal advice or recommendations
Your answer might already be waiting – check previous questions below to see if yours has already been asked
Accept and continue