Finder is committed to editorial independence. While we receive compensation when you click links to partners, they do not influence our opinions or reviews. Learn how we make money.
Personal loan monthly payment calculator
Use this calculator to find out how much you might owe each month on a personal loan.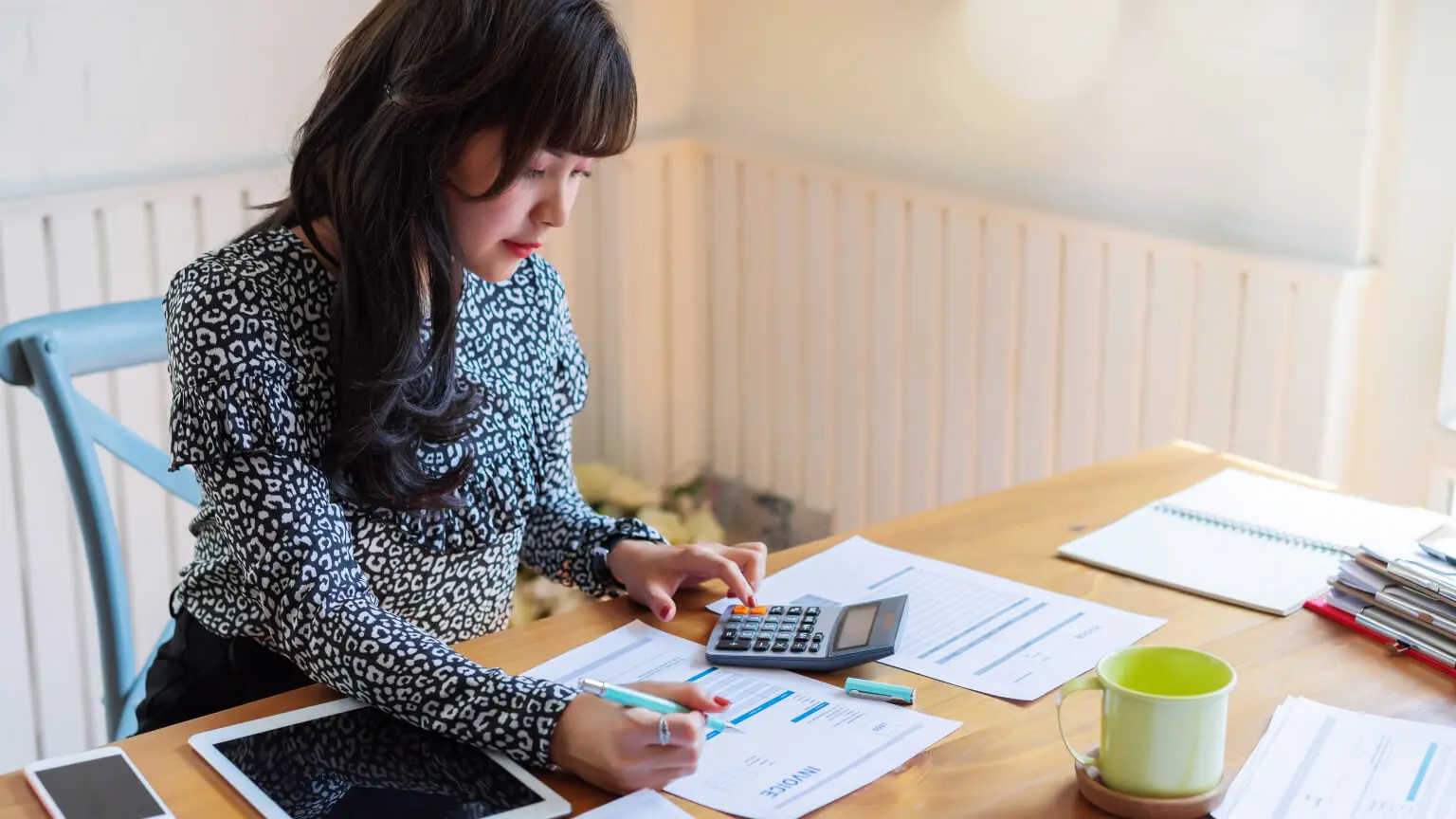 Monthly repayments calculator
Calculate how much you could expect to pay each month
Your loan
Loan amount
Loan terms (in years)
Interest rate
Fill out the form and click on "Calculate" to see your estimated monthly payment.
or
Based on your loan terms…
You can expect to pay back $ per month
This breaks down to…
$ in principal and $ in interest charged Compare personal loans now
How does a personal loan work?
A personal loan allows you to borrow a lump sum and repay it over a few years. Your funds can be used for just about anything, from paying for a much-needed home improvement to an important event like a wedding. 
Interest rates can be fixed or variable, and the fees you pay will depend on your lender. Approval is based on several factors, including your credit score, income and current finances.
How the personal loan application process works
What's the difference between compound interest and simple interest?
Your lender will calculate interest one of two ways — either by using a compound or simple interest formula.
Compound interest
Also known as compounding interest, compound interest includes both the principal and unpaid interest of your loan. The interest can be compounded daily, weekly, monthly or annually — or on any schedule set by your lender. 
This can greatly increase the cost of your loan, so be sure you understand how often interest compounds and what it means for your monthly repayments.
Simple interest
Simple interest is the most common method of calculating interest. Your lender multiplies the total loan amount by your daily interest rate and the number of days between each payment period. 
This is why making multiple payments toward your loan throughout the month cuts down on the amount you pay in interest. Less days between payments means less interest, lowering the total cost of your loan.
How can I get my credit score?
You can find your credit score — without lowering it — by going through one of the credit bureaus or MyFICO. Many credit card companies, and some personal loan providers, offer free copies of your score with each monthly billing statement. Some websites also allow you to check your credit score for free, but make sure they're legitimate before submitting any personal information.
You can also order a free copy of your credit report from each of the major credit bureaus to check for mistakes and inaccurate information.
Is a lower monthly payment always better?
Not necessarily. A lower monthly payment might free up your day-to-day budget, but it can be more expensive in the long run. This is because you'll likely need a longer loan term, which means more time for interest to accrue. It can get particularly pricey if you have a high interest rate.
If you want to lower your total loan cost, look at your budget and figure out how much you can comfortably afford to pay each month. Look for a loan that offers a monthly repayment around that amount — or opt to borrow less.
Compare top personal loans
3 alternatives to personal loans
While you can find funding options from a variety of sources, these are three of the most common alternatives to personal loans.
Line of credit. Instead of borrowing a lump sum, a line of credit allows you to borrow as much or little as you need, up to your credit limit. You only pay interest on the amount you borrow, and interest rates tend to be lower than many credit cards.
Credit card. Credit cards are best for smaller purchases. Many personal loans don't allow you to borrow less than $1,000. This makes credit cards a good option for day-to-day spending — provided you don't carry a balance over several months.
Home equity loan or HELOC. Home equity loans and HELOCs use the equity in your home as security to lower the cost of your loan. While these can be used for almost any expense, they're typically best for home improvement or repairs and post-secondary education costs.
Explore more personal loan alternatives
Credit cards vs. personal loans
While credit cards and personal loans can be used to pay for just about any expense, there are some major differences. The amount you're able to borrow still depends on your credit score, but interest rates tend to be higher for credit cards. However, you only pay for what you borrow. 
With a personal loan, you pay interest on the entire lump sum — whether you use it all or not. This means you'll want to know exactly how much you need and how much you can afford to pay each month.
| | | Personal loans |
| --- | --- | --- |
| | | |
| | | |
| | | |
| | | |
| | As needed, up to credit limit | |
Compare personal loans and credit cards
What happens after I calculate my monthly cost?
Knowing how much you should expect to pay each month helps you create a budget — but it's only the first step. The affect your interest rate and loan term have on the cost of your loan can be monumental. 
Read these guides to better understand personal loans and how to compare your options:
More guides on finder