Finder is committed to editorial independence. While we receive compensation when you click links to partners, they do not influence our opinions or reviews. Learn how we make money.
Compare online checking accounts
Manage your money from your laptop or phone.
An online checking account gives you complete control over your day-to-day transactions without ever having to enter the bank
— usually with lower fees.
Editor's pick: HSBC Premier Checking
Editor's pick: HSBC Premier Checking
Get up to $700 (max. $120 per month) for eligible new customers who open an HSBC Premier checking account. Conditions apply. Deposit products are offered in the US by HSBC Bank USA, N.A. Member FDIC.
24/7 priority phone assistance
Emergency cash at branches across the globe
Free international account opening
How we chose the best online checking accounts
Ever wonder what makes an online checking account better than the others? We did the research to determine which accounts give you easy access to your money—without having fees eat into your balance. For our top list of accounts, we focused our research on the following criteria: ATM access, fees, balance requirements and account features to choose the ones that help you spend your money with ease.
What's changed in 2020
Although TIAA Bank offers a strong rate and tries to keep it in the top 5% of its competitors, its high rate is only introductory. Axos Bank takes the lead for its high consistent APY. Popular accounts remaining include those from Capital One, Charles Schwab and Simple.
Simple changed its APY structure in February 2020. You used to earn 0.01 APY on account balances up to $10,000 and 1.9% on account balances over $10,000. But now you earn a flat 1.2% APY on any balance.
Discover Cashback Debit account
Best for cash back
Charles Schwab High Yield Investor Checking account
Best for travel
Simple Online Checking account
Best for no fees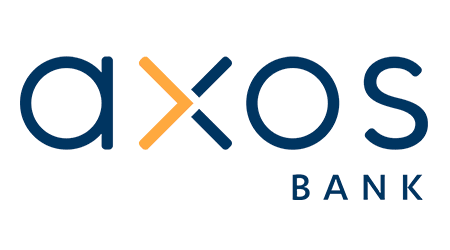 Go to site
Axos Bank Rewards Checking account
Best for high interest
Capital One 360 Checking account
Best overall
Compare online checking accounts
How does an online checking account work?
An online checking account is an everyday bank product that you open and maintain entirely online. You can pay for purchases and access cash with a debit card and manage your funds online or with a mobile app.
Some online checking accounts are operated by completely digital banks or new challenger banks, while others are operated by major banks and credit unions.
How do I compare online checking accounts?
If you're thinking of making the jump to digital, compare accounts based on:
Customer service. You can't walk into a branch to get help, so check what methods you have to get ahold of a customer service agent. Find out if help is available 24/7 or only during certain hours, or if you can use online chat to get answers. If the bank has a phone number to call for help, try calling it and seeing how long it takes to get through to someone.
Fees. This includes monthly maintenance, ATM, foreign transaction and overdraft fees.
Access. What functions are available in the bank's app or online? Can you easily transfer money to another account?
Maintenance. How often is the bank's site down? If the site is down, this will prevent you from accessing your money.
ATM network. How large is the bank's ATM network? Can you easily access cash when you need it?
Pros and cons
Pros
Convenience. An online transaction account provides you with a convenient way to manage your daily spending and account deposits without visiting a local branch.
No or low fees. Online checking accounts usually have lower fees thanks to lower overhead costs.
Overseas accessibility. Because your bank isn't tied to a location, you can continue to pay bills and manage your finances while you're traveling.
Cons
No branch access. If you have a problem, you can't walk into a branch to get help in person. If you want to maintain that ability, look at traditional checking accounts that offer online access instead.
Check fees. If you want a checkbook for purchases you can't make online, you may have to order them from your bank and pay a fee.
Back to top
What are the risks?
If you use an FDIC-insured bank, your money is backed by the US government up to $250,000. But to keep your account and personal information secure, be aware of:
Security. When you log in to your account online, make sure that the lock symbol appears in your browser. It's also important to use a secure password for your account and not give it away to anyone or write it down and leave it in an unsecure location.
Bank features. Some online banks won't offer all the features of a traditional bank, such as mortgages, car loans and business accounts. If you need these financial products in the future, you won't be able to bundle them together with your checking account, and you could miss out on loyalty bonuses.
Bottom line
If you're tech savvy and prefer to manage your finances independently, an online checking account can offer convenience and low fees. But if you regularly get help at your local bank branch, the tradeoff might not be worth it. To make sure you're choosing an account that's the right fit for you, compare other checking accounts before making a decision.
Frequently asked questions
Image source: Getty Images