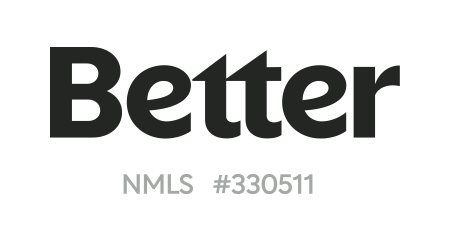 Although many of the best Mississippi mortgage lenders have websites that work well on tablets, mobile phones and traditional computers, few of these sites are as smooth as Better. Regardless of what size screen you use, you're likely to find Better's online presence more intuitive than the other lenders on this list. Better can also price-match other lenders if you happen to find a more appealing rate from a competitor, and Better waives origination fees on some of its mortgage programs.
Pros
Polished website. Better's website works well on any size screen, and people new to the home-buying process are likely to feel at ease with the intuitive application.
No origination fee. Many lenders on this list charge origination fees or application fees for home loans, but Better doesn't.
Price-matches competitors. If a different lender approves you for a lower mortgage rate or more attractive terms, Better will match the company's offer or give you $100.
Cons
Fewer types of loans. This lender doesn't provide government-backed VA or USDA loans.
No app. Most lenders on this list have dedicated apps, but Better only has a website.
No brick-and-mortar branches. Better doesn't have any physical locations, so you can't meet with a loan officer in person.
Minimum credit score
Refinance: 680
All other loans: 620
Read Review