Finder is committed to editorial independence. While we receive compensation when you click links to partners, they do not influence our opinions or reviews. Learn how we make money.
5 alternatives to Marcus by Goldman Sachs personal loans
Want a more experienced lender? These options may be what you're looking for.
Marcus by Goldman Sachs might be new to the personal loans scene, but it's rocketed to the top since its launch. It's already originated $3 billion in loans and now offers other financial products like savings accounts and CDs.
Despite the advantage of Goldman Sachs's experience, you might be looking for a more popular loan provider or one that can offer more options. The lenders listed below may be able to help.
Pros
Backed by a big firm
No fees
Specializes in debt consolidation
Discounted interest rates for US service members
Cons
Harder to qualify with income from self-employment
Potentially high late payment charges
Not available in Maryland
Alternative sites like Marcus by Goldman Sachs
---
---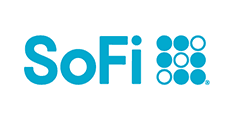 1. SoFi
If Marcus sounds great but doesn't offer a loan large enough for your needs, SoFi might be a better choice. It lets you borrow anywhere from $5,000 and $100,000. Like Marcus, it doesn't charge any fees — including late fees. Amd while the starting interest rates for its loans are higher, the maximum amount is nearly 10% lower than what Marcus offers.
Both Marcus and SoFi are for high-credit borrowers and market themselves toward high-paid young professionals with good or excellent credit. But Marcus might be a better pick if you only need to borrow a few thousand dollars. And while SoFi might offer loans in Maryland — where Marcus doesn't — you can't qualify with the lender if you live in Nevada or Mississippi.
---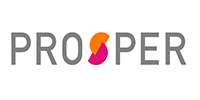 2. Prosper
Loans through Prosper start at $2,000 and cap at $40,000 — slightly smaller than what you'd find with Marcus. However, its healthcare financing option allows you to borrow up to $100,000 if you have a credit score of 740 or higher. APRs start lower but end higher than Marcus's, ranging from 7.95% to 35.99%.
Prosper might not give you as much time as Marcus to pay back your loan, with terms ranging from 3 years to 5 years. And the rate you're given mostly depends on your credit score, while Marcus considers other facets of your personal finances when making its decision. Prosper also isn't available in Iowa, North Dakota or West Virginia.
---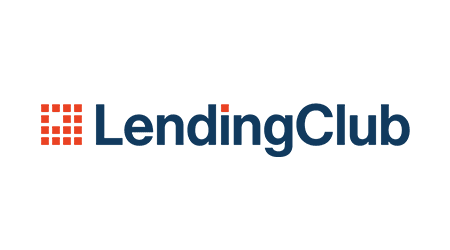 3. LendingClub
Peer-to-peer lender LendingClub might have come to the scene a couple years after Prosper, but like Marcus, it's had a meteoric rise. Now it's one of the most influential lenders in the country, offering business loans, healthcare financing and car loan refinancing in addition to its standard personal loans.
LendingClub gives borrowers access to a wider range of loan amounts than Marcus, starting at $1,000 and capping at $40,000. It offers loan terms of 3 to 5 years, one year less than Marcus. But both require borrowers to have a high credit score.
LendingClub loans might not be quite as cheap as Marcus's, however, with APRs ranging from 10.68% to 35.89%. This could be due to the fact that LendingClub charges an origination fee of 1% to 6% of the loan amount.
---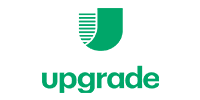 4. Upgrade
Upgrade hasn't been around much longer than Marcus, but it's proven to be a more innovative lender. It uses progressive underwriting techniques like cashflow data instead of just your credit history, and its blockchain technology helps secure and speed up the borrowing process.
It offers both larger and smaller loan amounts than Marcus, starting at $1,000 and stopping at $35,000. Plus, its loans come with borrower perks like access to educational resources and free credit monitoring.
They're slightly more expensive, though, with APRs ranging from 7.99% to 35.97%. These include an origination fee of 1% to 6% — which Marcus doesn't charge. Loan terms are also capped at one year shorter than Marcus's, with a choice between either 3 years or 5 years. Like Marcus, Upgrade isn't available in Maryland — but you also can't qualify if you live in Connecticut, Colorado, Iowa, Massachusetts, Vermont or West Virginia with this lender.
---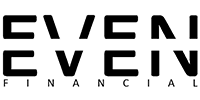 5. Even Financial
Even Financial isn't a direct lender like Marcus. Instead, it may be able to put you in touch with a lender you could qualify with — including Upgrade, LendingClub and Prosper. It's designed to help busy borrowers who don't have the time to make a comparison on their own find a competitive choice — and doesn't necessarily come with Marcus's high credit requirements.
In fact, you only need a credit score of 580 to qualify with a lender through Even, though higher scores typically give you more competitive choices. It's hard to beat the range of financing its providers offer, starting as low as $1,000 and capping at $100,000. Its rates have a wider range as well, with APRs from 4.99% to 35.99%. You can find lenders offering loan terms of 2 to 7 years — a wider range than Marcus offers.
But using Even means you're limited to its network of partners, meaning that you could be missing out on some really awesome deals from other lenders. And while its service is technically free, you could end up getting phone calls, emails and other offers from partner lenders even after you've taken out a loan.
---
Compare more personal loan providers
See how other top providers compare to different lenders by checking out A-to-Z directory.