10 ways you can save money on a renovation by being your own general contractor
When planning a home improvement project as a do-it-yourself (DIY) contractor, here's how to avoid blowing your budget.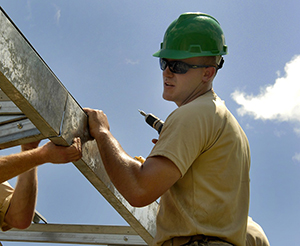 A big house with pristine landscaping is easy to visualize, isn't it? Like many Americans, you could be starting to seriously think of turning that vision into a reality. And that reality costs money.
Even though many renovations typically have a big price tag attached, you can usually bring the cost down by getting your hands dirty during the remodeling of your home and ultimately reduce how much you need to borrow. If you could save $50,000 by taking a few months off work, shifting to part-time or working from home to focus on your renovation, wouldn't you be better off?
What is a DIY contractor?
A DIY contractor is generally a homeowner who's planning to oversee the entire home improvement process. This doesn't necessarily require any theoretical or practical experience in building, however, being your own contractor means taking on the role of management to cut costs — hiring subcontractors, supplying materials and setting a timeline. Time is money. Never forget that.
Being your own contractor can be beneficial for several reasons:
Avoid price mark-ups on materials and labor (could be anywhere from 15% to 30% extra)
Keep the progress of the project on track
Hire subcontractors you see fit for the job
Save money by taking care of simpler projects yourself, like painting and keeping the worksite clean
You get to have complete control over the project
10 tips how to save money being your own general contractor
The difference between hiring a contractor and being your own general contractor could mean thousands of dollars. Depending on the size of the job, there are hundreds of opportunities where you, as a DIY contractor, can step in and supply material or help with the grunt work to move the project along faster.
1. Handle the waste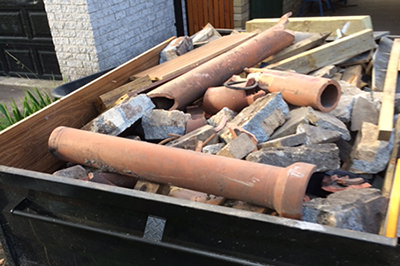 Every stage of the renovation will produce waste. Whether it's offcuts of wood, bags of cement, anything you've demoed or even your worker's drink bottles and food wrappers — it all has to go somewhere. Dumpsters can be expensive depending on the size and contractors will charge you dump fees to remove the waste for you. Instead, park a dump trailer outside of your house and when it fills up, take it to the garbage center yourself.
2. Be available to run errands
You don't want a subcontractor charging you $60 to $90 an hour to head down to the hardware store to buy a bag of screws. Not only will that cost you 30 minutes of their time with no output, but you'll probably pay a mark-up on the screws. Make a point of telling the workers to supply you with a list of needed materials in advance so you can have it ready to go for them each morning.
Tip: Buying lunch seems like an unnecessary additional cost, but it will likely push the job along faster. $20 dollars for a few burgers and drinks is far more cost-effective than watching your workers drive off and come back 90 minutes later.
3. Source material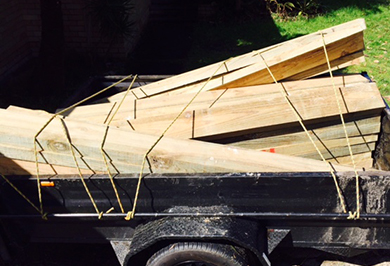 You'll burn through a lot of material during your renovation and a great way to save money is to make sure you source the material and get it beforehand. If the plan for the next day is to build a retaining wall, the day before you should take your trailer up to Home Depot or Lowe's, buy the materials you need, bring them back and unpack them right next to the spot where the wall will be built. In the morning, all you're paying the tradesperson to do is build the wall.
4. Research and negotiate
Contractors will almost always fall back on who and what they know when it comes to sorting out subcontractors and materials. As a DIY contractor, you get to choose the materials and workers you think are right for the job. Compare prices online and either buy at one of the major home improvement stores, or take that price quote to your local shop and use that figure to negotiate or get incentives (such as free delivery). When deciding on financing options, make sure you compare personal loans and home improvement loans to figure out which choice fits your needs depending on the size of your renovation.
Tip: Let's say you're trying to up your landscaping game by buying a few plants for the yard. One of the major gardening stores is likely selling plants at a premium price. However, you might be able to find a local garden center, plant nursery or farm that grows and sells the exact same plants for a fraction of the price.
5. Do the grunt work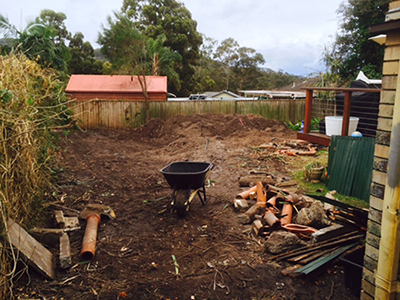 Anyone can dig a hole. Or carry wood. Or mix cement. Or even just hold the end of a measuring tape. These kind of activities happen non-stop on a worksite and they take zero-levels of skill, just 100% sweat. If you're paying someone good money to use high-end tools that produces perfect-finish carpentry, why are they digging a hole? That's your job, so harden up and take it on — it's a good workout, too.
Tip: Let's say you had to lay a drainage pipeline, you could save big on labor costs by digging out the pathway yourself. There's no reason you pays a tradesperson to a do a job that you could do yourself — otherwise, there's no point in being a DIY contractor.
6. Pay by the hour and learn from the masters
It's not just the grunt work you should focus on, maybe you could learn some skills and contribute to the more complex jobs. If you're able to set aside time to help a subcontractor complete a job, you can offer to pay them an hourly rate. The basics of a lot of jobs are quite simple to master and if you can take some simple work off the plate of the tradesperson, they can focus on the jobs that require precision and advanced skill. By lending a hand, you'll get the job done quicker and save some money.
Tip: If you're working with someone setting tile, spend time with them learning how to cut stone and grout — these are essential, but not challenging jobs. With the tradesperson being able to concentrate on laying the tiles and measuring precise cuts, you can do the cutting and the grouting.
How to decide if it's a DIY project or you need help from a professional
7. Question design and be flexible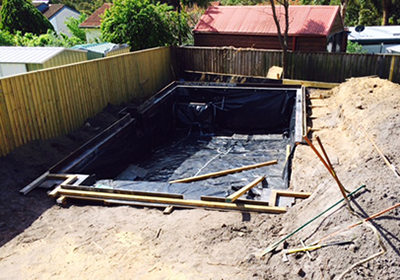 The quickest way to lose money on a job happens with the project veers off into the wrong direction. Making alterations and changes can cost big money, so don't let subcontractors make decisions on your behalf. You know what you want, so ask questions about design elements in order for your vision to come to life. Also, be flexible enough to take suggestions from the subcontractors when it makes sense — they are the experts.
8. Stay ahead of the build
The more you're on the ground, watching and following what's going on, the more you can get ahead of what the tradespeople will require. Work may stop for them at 5 p.m., but it doesn't have to stop then for you. A few extra hours in the evening tackling menial tasks can allow the workers to come in the next day and hit the ground running.
9. Clean up and storage
Unpacking and packing tools each day can take time, and you're paying for it. Prior to a job, do your best to set-up a secure storage space where saws, ladders, work benches, paints and other tools can be quickly moved in and out of. In addition, volunteer to clean up after the workday. You can pick up bits of wood, sweep dust and mop stains from floors as good as them, so why pay for it?
Tip: If you've got a garage or a shed that doesn't get much use, let your subcontractor turn that into a temporary workshop. They can quickly access and store their essentials that they need each day for the job.
10. Energy
You'll be amazed at how long workers can go without eating once they get in the zone. You'll also be blown away by how much food they devour when it comes time to eat. Energy levels are important to maintain, especially during the hot summer days. Providing nourishment and beverages can not only help solidify relationships, but it can also improve productivity. You could buy a bag of oranges, some granola mix, a case of water, lemonade or even a box of coffee. When you sense that energy levels are low, perk it back up.
Want to compare home improvement loans?
Bottom line
You have to be honest with yourself in the matters of carving out the time and putting in the effort if you want to be your own general contractor. While it can save you money and ultimately get you exactly what you want for your home renovation, it's important to consider the pros and cons when figuring out whether or not it's a feasible option for your lifestyle.